Nominee should be member in good standing, practising and residing in Eastern District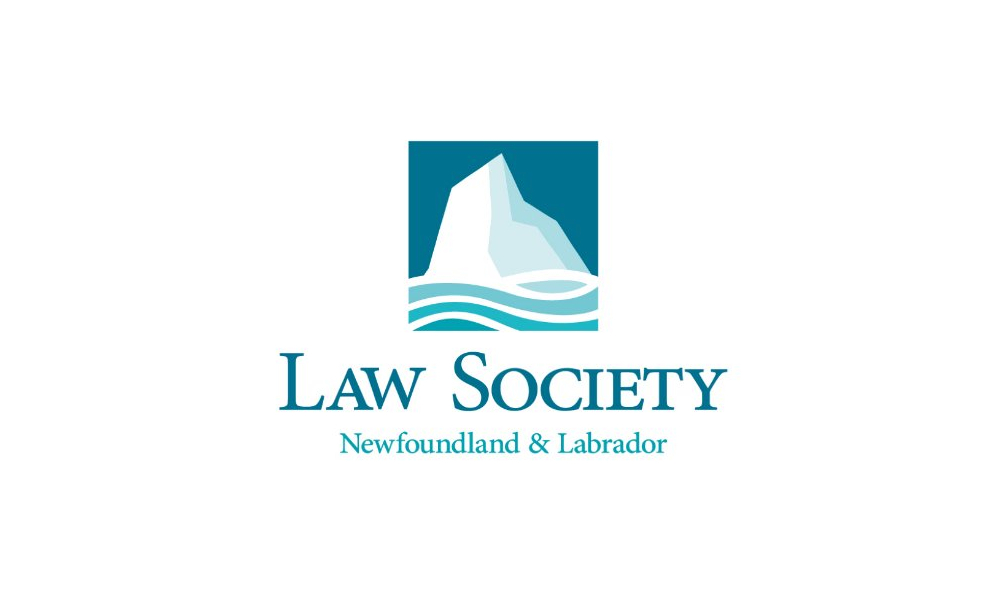 The Law Society of Newfoundland and Labrador has called for nominations for the four vacancies in the Eastern District, with completed nomination papers due to the executive director at the law society's offices by Apr. 5, 5:00 p.m.
To be eligible, a nominee should be, pursuant to s. 11 of the Law Society Act, 1999, a member of the law society who is in good standing, who is practising and who is residing in the Eastern District.
The law society urges prospective nominees to consider whether they possess certain important attributes which will help them make effective decisions, including the ability to think strategically and analytically and to effectively communicate their reasoning; the respect of key stakeholders in the public and in the law society; the ability to engage in collaborative work and decision-making as a group; an understanding of the duty to act with due care and good faith and in the law society's best interests; an understanding of the distinction between oversight and supervision; a reputation for emotional maturity, personal integrity and honesty; and familiarity with the knowledge relating to the law society's mandate, governing legislation, policies and procedure.
The vacancies will result from the expiry in June 2021 of the terms of elective benchers Ann Martin, Ian Patey, Scott Worsfold and Lauren Chafe, with the latter two eligible for re-election. In the Eastern District, the other elective benchers are the following: Gladys Dunne, John Hogan, Valerie Hynes, Michael Ladha, Kimberley Mackay, Suzanne Orsborn, Douglas Wright and Rodney Zdebiak.
In the Central District, the elective benchers are Renee Appleby and Desmond Jagger Parsons. In the Western District, they are Jamie Merrigan and Brenda Duffy, while in the Labrador District, the sole elective bencher is Adrienne Edmunds.
The law society will announce the election results during its annual general meeting on June 4.