Launch of 'innovation sandbox' invites proposals for how paralegals could provide legal advice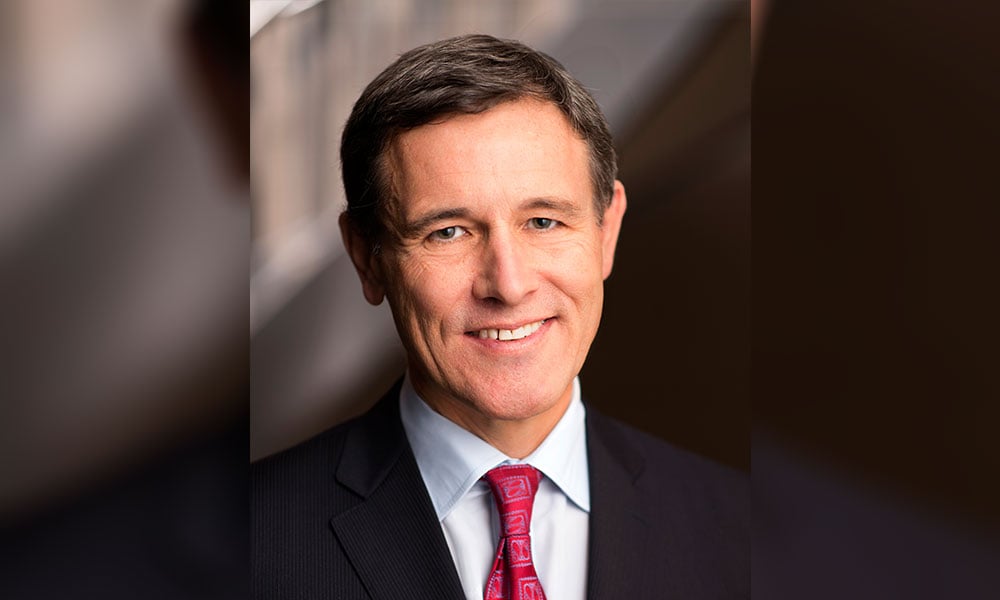 The Law Society of British Columbia has launched an "innovation sandbox" looking to expand access to legal services, inviting proposals from individuals, businesses, and organizations seeking to address the "unmet legal needs" of the province's citizens.
"Survey after survey reveals that a large portion of the public is not benefitting from the advice of a lawyer to assist with their legal problems," says Craig Ferris, president of the law society. He adds a high percentage of people with serious legal problems will probably never get any help from a lawyer.
"These could be landlord-tenant matters. They could be immigration matters. They could be family law matters. But they are serious enough to need legal advice."
Among the reasons why this is the case, Ferris says those surveyed say it's too expensive, or they can't find a lawyer, or they prefer to get advice from a family friend. "So, we're trying to think of ways, find avenues, where people can get access to legal advice."
The law society already has a "futures task force" looking at the legal system going forward and how regulations could be changed so that law firms could meet some of that unmet need. The society also has a licensed paralegal taskforce looking at whether there is a need for professionals other than lawyers to provide legal advice in certain areas.
"Instead of trying to design this from the top down," Ferris says, "we thought the better way was to do it from the bottom and see if there are people out there who want to provide these services." The innovation sandbox, says Ferris, is a way to invite them in. Those admitted to the innovation sandbox will pilot legal services and advice under the law society's supervision.
Proposals to enter the sandbox must include a summary of the services that the providers wish to pilot, who the expected clients might be, and how the services will increase access to justice. The law society will review proposals and monitor the effectiveness of the proposals approved as pilot projects.
Ferris says that the society is looking at ways that paralegals might help increase the availability of legal services. Still, he wants "to be clear that we're talking about people who we expect to be trained in a certain way" and have competency in providing legal advice. "We're not expecting that anybody can call themselves a paralegal and start providing advice.
The law society currently does not directly credential or regulate designated paralegals. Instead, it does this through the regulation of the supervising lawyer, who is responsible for the designated paralegal's conduct. The title "designated paralegal" does not attach to the paralegal as a right and does not transfer with the paralegal from job to job or from supervising lawyer to supervising lawyer. The designation is an active process by the supervising lawyer.
The society's licensed paralegal task force stems from recommendations in a legal services regulatory framework task force report dating back to 2014. It suggested that the society seek a legislative amendment to the Legal Profession Act to authorize the society to establish, regulate and create the credentialing requirements for new categories of legal service providers to address areas of unmet and underserved legal need.
The task force's mandate is to consider and identify opportunities, in consultation with the profession and others, to deliver legal services in areas where there is a substantial unmet legal need and the public would benefit from the provision of those services by licensed paralegals.
If the task force identifies areas of legal services where licensed paralegals may meet an unmet legal need, it will then:
consider the scope of services that would be appropriate for licensed paralegals to provide in the identified areas of legal services;
consider what education, qualifications, credentials, experience and insurance would be necessary to enable licensed paralegals to deliver legal services in a competent and ethical manner in the identified areas of legal services;
make recommendations to the Benchers for a regulatory framework that will ensure that licensed paralegals provide legal services in a regulated, competent and ethical manner only in the identified areas of legal services approved by the law society.
While the society is asking for suggestions relating to those who are not lawyers, such as paralegals, Ferris says the innovation sandbox is also looking for proposals from law firms and lawyers. He says they might see situations where they could theoretically operate to meet those unmet legal needs in a way that currently not be in accordance with the rules, "but then show us how the rules are 'impeding access' and could be changed."