Law firms are responding to more RFPs and requests for alternative or appropriate fee arrangements than ever before, but are legal departments getting what they need from these approaches?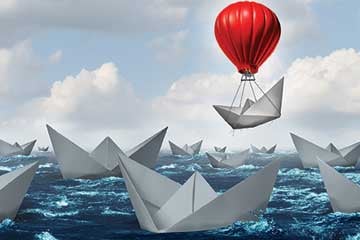 Going through a request for proposal or law firm panel review can involve a lot of pain and agony, leaving the winning parties with a sense they have made it through the marathon and now the rewards — in the form of work — will come naturally. But many in-house counsel have observed that once a law firm panel review or RFP for legal services is complete, there is a tendency for complacency to set in. Firms get on the approved list and there is an assumption the work will flow without any further care and feeding on their part. That's not always the case. It seems there is much room to grow on both sides of the table when it comes to how law firms and in-house work together in the process of procuring legal services.
According to Nancey Watson of NL Watson Consulting Inc., law firms are responding to "more and more RFPs" and the complexity of RFPs is getting more difficult for firms to respond to. At a recent Legal Marketing Association conference held in Toronto, Watson led a discussion panel with in-house counsel and procurement professionals who help manage external counsel. She asked them about how their organizations are handling fee arrangements and RFPs.
What was clear was that much like any other kind of relationship it's the care over time that counts. And in a legal market where new players are entering the playing field all the time, no one can assume the work will just flow. "There's always someone inventing a better mousetrap," says Richard Brzakala, director, external legal services, CIBC. "We don't want to be in just a transactional relationship with our firms — we look to them to expand the relationships and help us in other areas."
Brzakala is responsible for management of external counsel for CIBC, which includes about 175 firms globally. There are about 50 in-house lawyers at the bank in Canada.
"We're in a very hyper legal marketplace," says Brzakala. "We have worked with internal procurement specialists and customized our legal RFP model and it works very effectively and efficiently."
But CIBC is not just focused on working with traditional law firms. "We're comfortable with the providers we have right now, but the legal marketplace is changing and becoming more innovative and we're always open to looking at new firms and ideas. We don't look to our law firms as vendors — we look to our law firms as being an extension of our legal group — they are trusted legal advisers and we try to treat them like that."
He says the system CIBC has in place allows the legal department to launch legal RFPs quickly and aggregate the information that comes back. "It can be very targeted and can be for specific matters or a book of business. Right now, it is in an Excel model and we're looking to automate that. The feedback from the firms is that it's very expeditious and simple to complete. It targets quantifiable and empirical data we can take in and go through. Most of the firms who get those RFPs with us are approved counsel, so we're dealing with a panel of about 150-175 firms."
Nick Cerminaro, director of legal services at Bombardier, says a lot of it comes down to client satisfaction issues that often aren't addressed in RFPs. "Some are things such as returning phone calls and delivering on deadline. The quality of the work itself is their ticket in the door — you're expecting them to give you quality work," he said.
"We also expect firms to invest in return in terms of CLE [continuing legal education], secondees and understanding parts of our business. If an injunction hits, you want to call somebody and get that level of knowledge required," he said.
For Lisa Conway of InnVest Hotels LP, what's important is project management from the law firm. InnVest has 100 hotels across Canada. "When we're on a deal, we need a tax lawyer, we need an employment lawyer, a corporate lawyer and we want to speak to just one person — the relationship managers," she says.
Cerminaro says the transportation giant doesn't have as complex an RFP process as some institutions do. "The big blanket proposals are not the way we work," said Cerminaro. "We go to market sometimes with a select number of firms globally or in a specific jurisdiction — many of whom have a long-standing relationship with the company. So it's a bit more of an organic process at Bombardier."
About five years ago, Bombardier's legal department looked at legal services and at what it adds to the business and as a result more work is kept inside with the company's 175 internal lawyers.
"Our business is a bit particular because on the transportation side we've insourced a lot of things. We do use external counsel, but because we have in-sourced so much, we don't have the typical go-to-market or RFP approach. We have it in a more segregated, precise environment whether on a per-jurisdiction or matter basis," Cerminaro said.
The approach is more standardized at Infrastructure Ontario, says Agnes von dem Hagen, vice president of transaction, legal at the organization that serves as the procurement and commercial lead for all major public infrastructure projects in the province.
"We do have a vendor of record list and we use that primarily and can do second-stage RFPs from that list," said von dem Hagen. "We can also go off the list, but the preference is for firms who have qualified first."
But there is increasing pressure at IO for the legal department to follow the procurement path other business units follow. "We are a procurement shop for the government and one of the trends I've seen is to get cost certainty on legal. Every other procurement we do for engineers, for financial consultants or large construction projects — there is far more cost certainty. We seem to have more difficulty with legal," she said.
"We try hard to get different arrangements where we have maximum prices the firm can't go over in particular standard projects where the firms know how much it cost. If it's a one-off, then we have different arrangements but are trying to provide more certainty and in the environment we're in everything needs to be defensible. The rules are clear and pricing is clear that we're not deviating from that," said von dem Hagen.
When IO retains a law firm, it has to be approved by the general counsel — the evaluations in an RFP process have always been done by lawyers.
Some smaller legal teams have not yet migrated to full RFP mode. Conway says at InnVest she places more value on relationships and responsiveness from the firms she deals with. "I have five approved law firms, but in our case, what we value is relationship and value of service," she said. "So even though cost is important with us, the most important thing is the lawyers are going to pick up the phone when I call because we don't have the time with minimal resources internally," she said. "It's my responsibility to sign off on the legal bills. I sign off on all our legal spend and put the instruction out to the firm and manage the process."
Moving to more AFAs
At CIBC, Brzakala says the legal department is "moving heavily" toward alternative fee arrangements.
"With almost all the RFPs we issue now, there is mandatory requirement for firms to propose an AFA or value-based pricing proposal," he said. "If they do have to default to hourly rate, it's usually a blended rate — one rate for partners and associates. I think the hourly rate is not a very efficient value-based billing model for clients. Very few industries in the world use it. We're increasingly moving away from hourly rates to alternative pricing models such as a risk/reward model, contingency, retainer/fixed fees or blended arrangements.
"At the end of the day, my job is to manage our external legal spend frugally and efficiently, making sure we negotiate the best value for every dollar we spend. Ultimately, the change is going to require the firm to go in the new direction," he said.
Von dem Hagen said she "really dislikes hourly rates," especially with larger transactions. "You can't control costs and the firm isn't controlling cost either," she said.
She suggested firms not be afraid to do a joint proposal. For example, IO had one law firm for a general M&A requirement and a specialist from another law firm who was subcontracted to the matter. "If you don't have it all, then maybe source it from somewhere else," she said.
Cerminaro says that even though it has taken some organizations a long time to move to AFAs, new technological tools available are going to push legal departments and firms in that direction. "People will be able to measure and understand what the cost is from the firm side. From our point of view, not every mandate lends itself to that. Law firms are not unique in the service industry, but they are unique to a large degree in billing by the hour. I deal with consultants all the time and we sometimes get billed by the week or by the mandate, but they have clearly figured it out because it's pure service just as law firms are," he said.
Brzakala emphasized that it's a competitive marketplace and firms would do best to figure out how they are distinctive from one another. "If you're already in the door, don't become complacent and take it for granted. Try to become the go-to firm regardless of what you do for the bank. You want to be on the short list, not just on a list of 175 firms," he said.
Conway's advice was "be accountable from introduction to the billing —it's about accountability."
The panel speakers did not seem keen on uisng reverse auctions for legal services. Cerminaro said that while he hasn't used reverse auctions, his thoughts are that "you risk mixing up cost and value, which I think is dangerous."
What stands out in RFPs?
Cerminaro: "Your firm is not good at everything, so stop saying it on paper. For the RFP, focus on things you know you're capable of delivering. Leave the glossy brochure at the door — for our organization, people are expecting a tailored approach."
Bombardier had a law firm cold call it and put forward a briefing of continuing legal education it could do for a transportation company.
Von dem Hagen: "Firms will sometimes connect us with another agency and get information exchange. CLEs are also fantastic."
Brzakala: "We're impressed when firms call and ask, 'What else can we do?"
Conway: I like to meet with the entire proposed team. It's about fit and relationship at times.