Medicinal cannabis company is the first to form a partnership with a large private health benefit plan.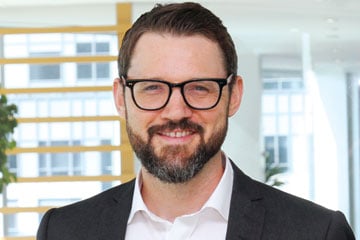 Just days before cannabis became officially legal in Canada, Jason Alexander was driving east toward Bowmanville, a town of about 40,000 people located 75 kilometres from Toronto. The town is home to Starseed Medicinal Inc.'s facility that had been working around the clock in the lead-up to legalization on Oct. 17. The reason for his trip was to join his compliance and quality assurance team in a celebratory barbecue. The company had finally made it to the home stretch in the frenzied lead-up to legalization.
As a chief legal officer in the cannabis industry in Canada, Alexander has been juggling all the issues in-house counsel in the sector have encountered in the last year.
While very medicinally focused, Starseed will also be selling some product in the recreational channel as well. Because of that, it has had to ship product to Alberta, British Columbia and Saskatchewan all in anticipation of the day cannabis became legal in Canada. "We have been very successful in getting everything out the door in compliance with all legislation," says Alexander, who joined Starseed in April of this year.
Starseed works with employers, insurers and plan sponsors to provide medical cannabis. It is a subsidiary of Starseed Holdings Inc., a licensed producer of medical cannabis. In May of this year, Starseed was the first medical cannabis company to form a partnership with a large private health benefit plan, announcing it had launched its medical cannabis supply and service model with Laborers' International Union of North America, Canada's largest construction union with 120,000 members.
Other challenges Alexander has been dealing with have been around the ability for those in the cannabis industry to travel to the U.S. It wasn't until mid-October that U.S. Customs and Border Protection issued a clarifying statement due to concerns about travel bans to travellers from Canada who work for or are associated with cannabis and cannabis companies. No longer will the U.S. prohibit those in the cannabis industry from entering the U.S. for personal reasons, but they may still have issues if the intention is to expand into the U.S. Starseed had been limiting its travel, turning down invitations to conferences in the U.S.
"It's sort of crazy when you're talking about medical cannabis and people with prescriptions and medical documents from doctors being subjected to a lifetime ban because they are taking medicine," says Alexander.
Immigration firm Green and Spiegel LLP held a seminar in the early fall for people in the cannabis industry saying essentially "Watch out."
"The guidance we're getting now is so long as the activity [the business] takes place in Canada you're going to be OK," says Evan Green, senior partner at Green and Spiegel. "If you have U.S. interests and are trying to expand, that will be problematic."
Alexander's role at Starseed includes taking a lead role in educating its members through seminars and clinics to help union members understand the best way to develop workplace polices around medical cannabis use.
"A lot of my job is involved in helping to prepare the employee communications," he says. "It's quite different from your typical general counsel role."
Starseed recently released a paper called "Medical Cannabis in the Workplace."
"I think there is a lot of misinformation out there, which is the reason we put together the brochure," says Alexander. "We want people to be better educated. Some employers are more accepting and it's [medical cannabis] hopefully going to get some employees off opioids or using cannabis in lieu of opioids."
He says employers are starting to understand there is a difference between the different forms of cannabis such as high-CBD cannabis and high-THC cannabis.
"CBD doesn't have any psychoactive components, so it's a much safer pain medication than a lot of pain medications out there. Information like that is really part of the education component of helping employers who are being a little more receptive to the concept of having polices in place for cannabis," he says.
Alexander says all employers should have a workplace policy in place where employees feel comfortable saying: "I have a medical condition and I have been prescribed this cannabis."
"There is a level of confidentiality involved and the employee should know they can speak to HR or whoever is involved, on a confidential basis, on the fact these are the medications they are on," he says.
In working with a major construction union such as LiUNA, Alexander says, the idea was to find a better, safer way to treat chronic pain to a committed customer base particularly vulnerable to chronic pain and correspondently to opioid use.
"In terms of dealing with health and safety issues, we're starting with the hardest segment of society and developing policies for them," he says.
"In my mind, it goes back to the education — you want to make sure all employees are aware of cannabis in the workplace and how it works and to set expectations and reduce risks — they really understand what does it mean if I have a disability, who do I tell on a confidential basis and how do I figure out how they are going to accommodate," says Alexander.
When people become educated about medical cannabis use in the workplace, they seem much more open and receptive to it, he says.
"We are seeing people designing these policies who are realizing 'Wait, there is cannabis that won't get you high?' People didn't even know that at the beginning. The conversation has changed and there is an understanding that it's medicine that can help people with chronic pain."
Alexander is the solo legal officer at Starseed, but he has a compliance and regulatory team that knows how to operate in what is a heavily regulated environment.
He started his legal career at Miller Thomson LLP in the commercial real estate group, where he practised for four-and-a-half years before going to Shoppers Drug Mart in 2014. There he had the opportunity to work on the cannabis file for the mega retailer. This summer, Starseed reached an agreement to be the medical cannabis supplier for Shoppers Drug Mart Corp. Subject to Health Canada's approval of Shoppers Drug Mart's application to be a licensed producer, under the terms of the agreement, Starseed will supply Shoppers Drug Mart with Starseed-branded medical cannabis products. Shoppers has signed agreements with six licenced producers.
"It [the job at Shoppers] prepared me for the job at Starseed, balancing employer and employee needs with the needs of the corporate entity as well. It's a difficult balance, but it keeps me on my toes and I absolutely love my job," he says. "It's cutting edge and so interesting — there are new issues every day you wouldn't otherwise have to deal with elsewhere."
Starseed has to be aware of the cannabis legislation in each province as well as the federal legislation. Not only is the Cannabis Act the overarching legislation, but, sometimes, it brings in the U.S. Federal Drug Administration and has to consult the Controlled Drugs and Substances Act.
"We're bouncing around a lot and we have to look at literally everything under the sun. Even a poster in a store is a very difficult question in which you have to look at many pieces of legislation."
60 Second Snapshot
The lawyer: Jason Alexander
The company: Starseed Medicinal Inc.
• Chief legal officer at Starseed, which is a licensed producer of medical cannabis
• Was lawyer in commercial real estate group at Miller Thomson LLP
• Is also an actor in commercials for companies such as Leons
• Attended law school at the University of Calgary
• Side business: Opening a hotel and restaurant in Prince Edward County