Retailers leverage pandemic learnings to enable innovative ways of reaching customers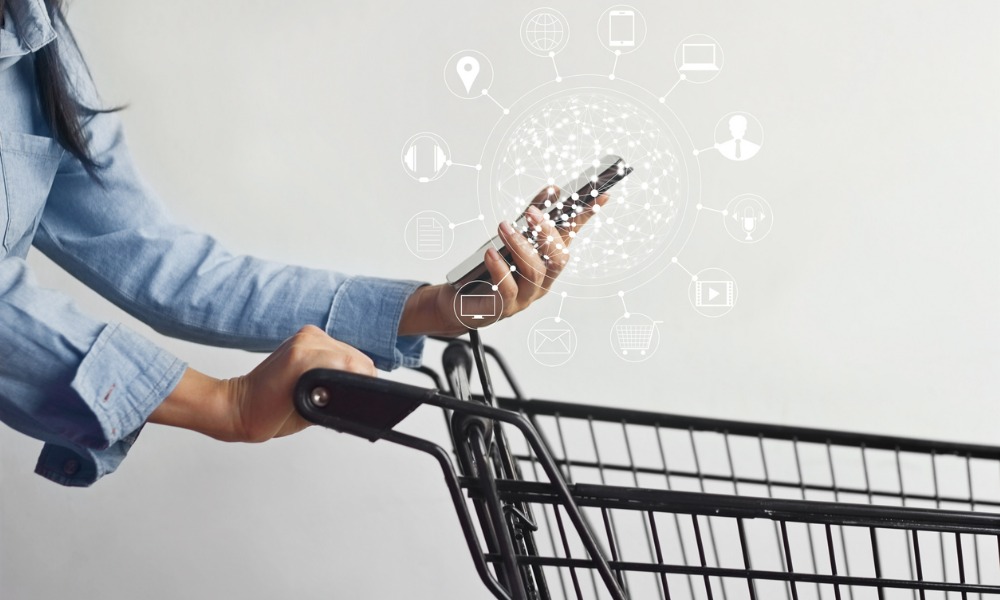 As the retail industry slowly recovers from pandemic-induced lockdowns, retailers are seeking new ways to attract consumers and meet changing needs in the new shopping landscape. E-commerce saw a tremendous boom amid store closures, but shoppers are now flocking back to brick-and-mortar stores searching for an enhanced in-store shopping experience.
Legal departments remained front and centre throughout store closures and the reopening phase to guide their businesses, mitigate risk, and ensure compliance with all national and provincial laws and legislation.
Vancouver-based outdoor gear retailer, Mountain Equipment Company, has seen a renewed interest from customers keen to get outside after months of lockdowns, so the demand for products such as bikes and tents was enormous this past summer.
"A lot of our products are flying off the shelves, and we're working very hard with our vendor partners to replenish these products as quickly as we can, especially in the challenging supply chain environment that we're currently experiencing," says Catherine Lau, general counsel at MEC.
Throughout the reopening phase, Lau worked closely with internal stakeholders, including HR, retail operations and marketing, to monitor evolving health and safety requirements such as store capacity limits and make regular updates to an internal COVID-19 playbook. In collaboration with HR, the legal team also developed and updated its work-from-home policy and vaccination policy.
Additionally, Lau's team worked closely with IT and the merchandising team at MEC on new contractual arrangements with different vendor partners. They have also been working with external privacy experts to improve privacy practices.
The legal team at consumer electronics giant, Best Buy Canada, has been central to the COVID response, being a part of the retail industry's discussions about best practices and helping the internal team to understand and operationalize the detail of health orders across the country.
"Safety is always our number one priority," says Chris Gouglas, VP, legal services and procurement at Best Buy Canada. He and his team navigated many pandemic-related challenges at Best Buy, including managing suppliers that had gone bankrupt and navigating leases when stores were closed.
Throughout the reopening phase, Gouglas and his team maintained transparent communications with the retailer's entire team of 12,500 associates. They created a strong feedback loop, particularly with frontline employees, to ensure they understood and felt comfortable with decisions as they are rolled out.
Legal is part of a COVID-19 task force established by Holt Renfrew at the start of the pandemic to monitor new developments and ensure that operations across the country comply with ever-changing health and safety requirements at all levels of government. The legal team was instrumental in helping the business ensure store re-openings protected the health and safety of customers and employees.
Meanwhile, at Indigo Books & Music Inc., the legal department crafted a reopening plan specific to each jurisdiction, taking the time to navigate nuances around dates, timing, capacity restrictions and mask mandates, and keeping abreast of health and safety requirements.
Shopping has become more intentional during the pandemic, with Indigo customers more purposeful and less inclined to browse.
"That is a significant change in customer behaviour, and it remains to be seen if it's a temporary trend or a permanent, sustainable trend," says Damien Liddle, SVP, general counsel and corporate secretary at Indigo. The team at Indigo will continue to monitor trends and analyze evolving shopper habits to ensure they are reaching customers through all possible channels.
"At Indigo, we have always prided ourselves on that in-store experience, so it's an open question about how in-person events will play out in the future as people determine their comfort level with spending time in-store," says Liddle. "How we serve our customers is going to have to evolve as their expectations change coming out of this pandemic."
Best Buy has seen customers taking advantage of the omnichannel shopping experience more than ever since stores reopened. The retailer prides itself on its ability to provide a frictionless experience between online and offline shopping.
"Customers might start off online, pop into a store to view and talk to a Blue Shirt, go back online to check pricing, and then order delivery to their own homes," says Gouglas. "The omnichannel experience that was happening before the pandemic has really accelerated."
Although e-commerce is booming, Gouglas is confident that customers will continue to visit stores, so the retailer will continue to develop innovative ways to evolve in-store displays and invest heavily in training its Blue Shirt and Geek Squad employees.
MEC has seen a significant increase in online sales over the past year, so Lau expects this trend to continue.
"Our mission is to inspire and enable everyone to lead an active outdoor lifestyle, so we will continue to do so by providing our members an immersive omnichannel experience," says Lau.
Holt Renfrew has also seen a tremendous pivot to online shopping over the past 18 months. Hence, the luxury retailer leveraged the online platform to engage with customers by hosting national virtual events.
"These virtual events allowed us to accommodate our customers in different time zones and in cities where we do not have a physical presence," says Lorraine Kuska, general counsel and corporate secretary at Holt Renfrew. The pandemic also provided the opportunity to leverage different tools such as a "Salesfloor" app to offer personalized service to customers remotely. "We will continue to innovate and integrate some of our pandemic learnings into post-pandemic operations," says Kuska.
Kuska believes online shopping will continue to co-exist very well with brick-and-mortar shopping, so Holt Renfrew will continue to engage customers through in-store experiences and personalized, face-to-face service, as well as through the online platform.
"If I had to find a silver lining resulting from the pandemic, I would say that it provided a tremendous learning experience for my team as we rolled with the punches and flexed our resiliency muscles," says Kuska.