Holt Renfrew's general counsel on adapting to working during a pandemic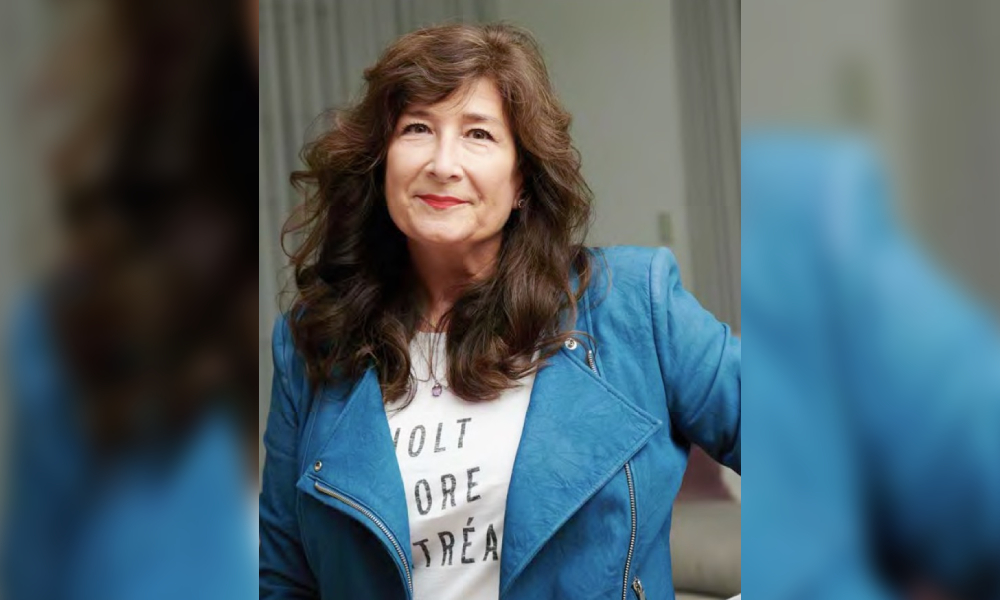 Lorraine Kuska's experience as the owner of a pre-teen clothing store in Toronto called "be tween" led her to her current role of general counsel and corporate secretary at specialty fashion retailer, Holt Renfrew. Having previously worked as a Crown prosecutor and in various in-house counsel roles, including 13 years at IBM, Kuska brought an ideal blend of legal experience and business acumen to the role at Holt Renfrew.
"My experience in buying for and operating a store has been invaluable to me as a general counsel at a retailer," says Kuska. While she says her role is very similar to the role of other GCs and corporate secretaries at medium sized, privately owned companies, Kuska feels especially privileged to work for a brand like Holt Renfrew.
"More than one person has told me I have their dream job and if I am truthful, it is my dream job too," she says. "I work with a group of amazing people who buy and sell beautiful things. What isn't there to love?" Despite her passion, Kuska and her team have faced many challenges during the COVID-19 pandemic – not least, planning the safe reopening of stores, staying connected and adapting to an entirely new work environment.
INHOUSE: How many people are in the legal team?
I have a team of four, comprised of two lawyers, one legal assistant, a chief privacy officer and a privacy coordinator. I am very fortunate to have been able to build a team that is strategic and practical in its approach to work, and is considered by the business to be trusted advisors. We divide the work up by client group, with my focus being primarily on the merchant teams, commercial leases, litigation management, risk and governance.
INHOUSE: In what ways has the pandemic crisis impacted your work?
I am continuously surprised at how much more work there has been since the start of the pandemic. The demands of working from home have been a challenge for us all. We miss interacting with each other and our clients. Even though most meetings are conducting by videoconference, it isn't quite the same. We miss the ability to just turn around and bounce something off one another, or to catch up over coffee and celebrate life events.
While there are upsides to working from home, it creates new challenges when your workspace is also your living space, as it is too easy to always be available. The ping of an incoming email has become the new Pavlov's bell and can be too hard to resist. As a result, the work day can be never- ending. People with children have the added stress of keeping them occupied and seeing to their continued education, all while trying to do their job. We are all adapting to our new work environments. It requires a different kind of discipline: being sure to take breaks, getting exercise and fresh air, and taking time to enjoy family.
What challenges has the legal team faced and how did you adapt to continue supporting the organization through the crisis?
There were many! The first ones that come to mind are: Staying connected with our clients so they don't forget us, using new technology to stay connected and enabling the business to carry on in the new normal. It's like drinking from a fire hose. There was so much information coming at us that needed to be digested, interpreted and reported on so we could help the business make decisions in a completely new environment, where so much was unknown. I am proud of the work my team did and grateful for the support we received by our trusted outside counsel.
What legal issues had to be considered for the safe reopening of stores?
Our primary concern was and continues to be the health and safety of our customers and employees. We had to help the business understand the legal requirements for safe re-openings in four different provinces and examine our plans to ensure the privacy of our customers and employees was not at risk.
What initiatives has the legal team worked on recently, of which you are particularly proud?
I'm proud of everything we have done to support the business during the pandemic. For example, enabling the business to do a photo shoot remotely in NYC, while ensuring local health and safety laws were respected. We also partnered with the larger business to build meaningful diversity, equity and inclusion policies and initiatives.
What are your goals for the legal department in the months ahead?
Our priority is and will always be to continue to support the business in its initiatives and help ensure its success. It is a difficult time for many businesses, in particular retail and restaurants. Our goal is to come out better and stronger on the other end.