Retailers discuss strategies for providing innovation, convenience and sustainability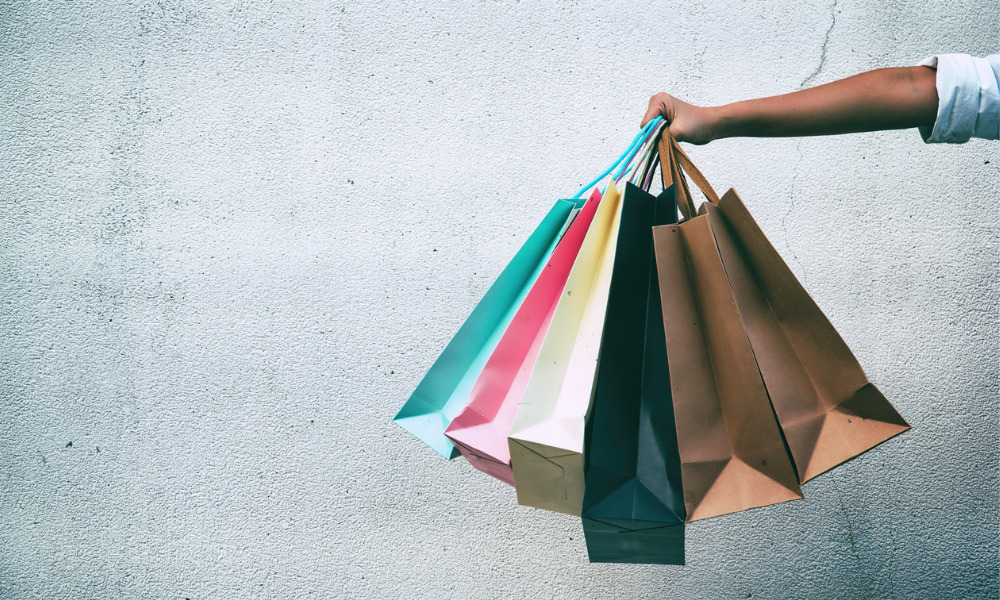 Editor's Note: This story was written prior to the start of the pandemic.
The Canadian retail landscape has shifted as consumers are demanding speed, convenience and value, all wrapped up in an enhanced shopping experience. From new store formats to omnichannel sales and marketing, retailers are coming up with innovative ways to adapt to the evolving shopper mindset. Sustainability and privacy are a growing concern for consumers, so retailers are taking action to meet those demands.
Innovation
As e-commerce continues to attract consumers, some speculate that the death of bricks-and-mortar retail is upon us, but not all retailers agree.
"Bricks and mortar will continue to remain important," says Christine MacLean, general counsel and chief privacy officer at London Drugs Ltd. "To be successful, you have a have a combination of physical locations and an online presence."
Katie Jamieson, senior vice president, legal at Herschel Supply Company, agrees that it's not all doom and gloom in bricks-and-mortar retail.
"People are just changing the way they shop, so retailers like Herschel need to evolve the way we react to those consumers," she says. In 2018 Herschel opened a 5,000-square-foot store in downtown Vancouver, which features an infinity room offering wall-to-wall mirrors to showcase products, as well as a dedicated floor space for sculptures made by local artists.
"Traditional retail would dictate that we shouldn't take away valuable floor space from stocking products, but it complements our brand and creates an experience for shoppers," says Jamieson.
Store formats are changing as large-footprint stores in urban locations become more challenging to sustain economically. Together with the decreasing traffic in traditional shopping malls, this has created a need for smaller, less-permanent locations.
One of Herschel's strategies for reaching shoppers in new places involves opening temporary pop-up and pop-in stores all over the world, which serve to boost sales and drive more traffic to the brand's website. Jamieson works with her team to come up with creative and flexible lease arrangements with landlords and tenants.
"Innovation comes up in almost every aspect of retail," says Kate McGilvray, a partner at Blake Cassels & Graydon LLP. "It comes up when we ask landlords in terms of what their leases look like and it comes up when we ask retailers for e-commerce provisions. We tell retailers the landscape of what they need to know, and the most successful ones go out and work within that landscape and still provide the counter party what they need in an innovative way."
London Drugs has recently begun experimenting with different-sized store footprints. The retailer is trying out smaller-footprint stores including 20,000- and 5,000-square-foot models.
"We're actively experimenting with different sizes to make sense of the economic reality, and also this approach will allow us to create a presence at a lot of locations where we would otherwise not be able to serve customers, such as urban locations," says MacLean.
Privacy
Privacy and governance are critical concerns when it comes to collecting and using consumer data as the financial and reputational consequences of a data breach can be enormous.
"Retailers are collecting data for loyalty programs and customers are receiving notifications on their phones about events and promotions as they walk into malls," says Miranda Lam, litigation partner and retail sector lead at McCarthy Tétrault LLP. "All these things are very exciting from an experiential perspective but have some interesting implications when it comes to privacy protection, data use and data governance."
London Drugs makes use of third-party service providers to test the retailer's rigorous privacy mechanisms.
"We dedicate a lot of resources to security and privacy," says MacLean. "We need to use data in a way that allows us to interact appropriately with customers and establish trust. We have to allow customers to control how data is being used and effective governance creates the framework for establishing that trust."
Omnichannel
The future of retail has seen a shift to an omnichannel experience. E-commerce continues to grow at an exponential rate, so retailers are competing to create a seamless experience across all platforms.
"The biggest thing the internet has given customers is an infinite choice of products and knowledge," says Chris Gouglas, vice president, legal services and procurement at Best Buy Canada Ltd. "Buying a product is no longer a linear, straightforward experience." Best Buy is known for its pioneering strategies, as the first retailer in Canada to launch the "reserve online, pick up in store" service and the first to offer online marketplace, a virtual shopping mall through which multiple sellers can offer their products on Best Buy's website.
"It's important for Best Buy to lead the way in Canada in the omnichannel experience by offering different ways for customers to interact with us so we are continually evolving to provide the best customer experience wherever they join us in their journey," says Gouglas. Best Buy offers product reviews online, and expert advisors are present instore, together with maintenance service Geek Squad.
Sustainability
With an increased consumer awareness of the global climate crisis, retailers are focusing on sustainability initiatives more than ever before. Many retailers are reducing packaging and using more recyclable materials. Others are introducing new brands with a sustainability focus.
"If you're thinking long term, then [environmental, social and governance] considerations are absolutely vital for retailers," says McGilvray. "A lot of companies are still getting attuned to that and figuring out how to focus on sustainability while still producing good profits."
Herschel established a sister brand in 2015 called Parkland that focuses on sustainability by making bags and accessories entirely out of recycled water bottles, while Best Buy's efforts include launching a cross-functional "green team" that meets to brainstorm ideas for being more environmentally responsible by reducing energy use and waste production.
"Legal is a part of the solution, but sustainability requires input from all areas of the business and all levels," says Gouglas who co-chairs the team.
"As a general rule," says Lam, "customers are asking more about where things came from and how they got to the shelf. Retailers need to be mindful of where they are sourcing goods and how they are being packaged."