Catherine Lau shares her goal to bring the retailer back to financial health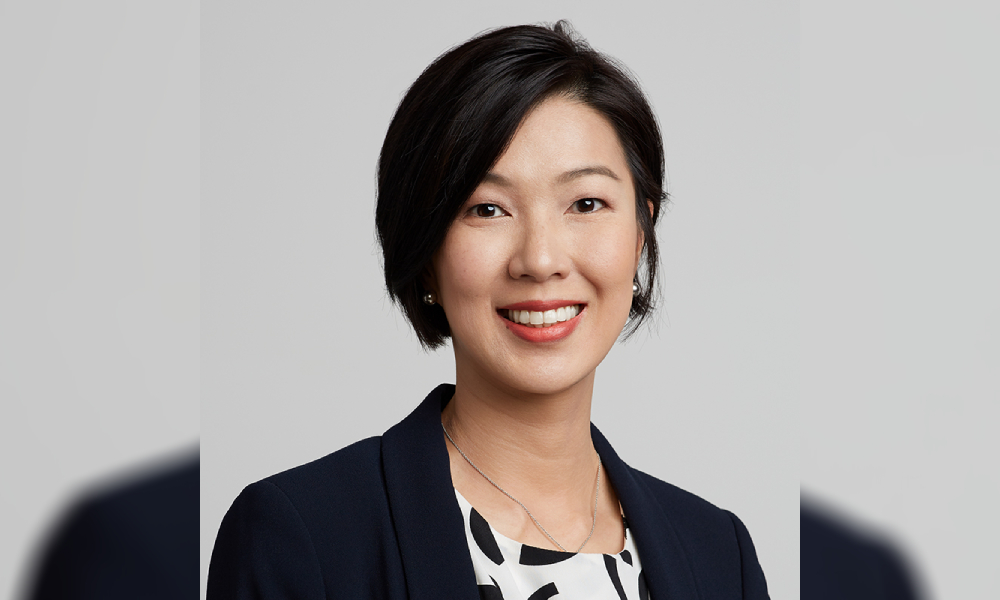 Store closures and job losses amid the COVID-19 crisis have resulted in significant financial problems for many retailers around the globe including Vancouver-based Mountain Equipment Co-op, but the member-owned outdoor retailer is still fighting back. Despite its well documented financial struggles - (MEC reported $11.5-million in revenue loss in the fiscal year ending in February 2019) – general counsel Catherine Lau is working hard with the rest of the executive team to try to bring the 49-year-old co-op back to financial stability. She has regular meetings with other department leaders to keep abreast of their changing legal needs as the pandemic evolves.
"I would love to collaborate even more closely with internal stakeholders to really understand their goals so I can help to achieve them from the legal department, and we can collectively bring the organization back to a financially healthy state. That's my biggest goal," says Lau. Among her strategies, Lau hopes to leverage technology such as a document management system to help her team to deliver legal services more efficiently for the rest of the organization. She also plans to build a more effective legal delivery template and to hold training sessions for different teams within the organization to address unique pain-points that they may have.
The COVID-19 crisis has caused further financial concerns and logistical challenges to the operations of the business. Lau spends considerable time analyzing rapidly evolving government initiatives as well as health and safety guidelines that may have a significant impact on the organization's retail operations across the country. Some MEC retail locations and bike repair shops are re-opening when permitted by provincial governments, with limited services and strict safety measures in place to prevent the spread of COVID-19. The retailer currently has stores in 20 cities in six provinces across Canada so evolving regulations must be monitored closely.
"In terms of impact on our legal department, I've certainly noticed more engagement requests from different teams within the organization, resulting in a higher volume of legal work. I believe the increase in volume can be attributed to the constantly changing legal requirements applicable to business organizations due to COVID-19, the recognition of the positive value that my legal team delivers, and the strong collaboration of my legal team with the rest of the organization," says Lau.
After joining MEC as its first general counsel eight months ago, Lau quickly rose to the challenge of establishing a new legal department. In addition to managing all legal matters for the organization and providing direction in governance practices, she also provides oversight on real estate matters. Building a legal department from the ground up presented Lau with many challenges, not least of which involved identifying and developing an optimal delivery model for providing legal solutions, while taking into consideration MEC's unique culture and strategic initiatives, and Lau's assessment of the legal needs of the organization.
"While it was challenging, I also found it extremely rewarding to be able to build my own team to provide strategic value to the organization," says Lau who previously spent eight years as a member of the legal team at Telus. "I am grateful for the incredible support and guidance I have received from my mentors, my former colleagues, other general counsels in the retail industry and my colleagues at MEC."