Roy uses innovation to drive efficiency as a lawyer and legal ops lead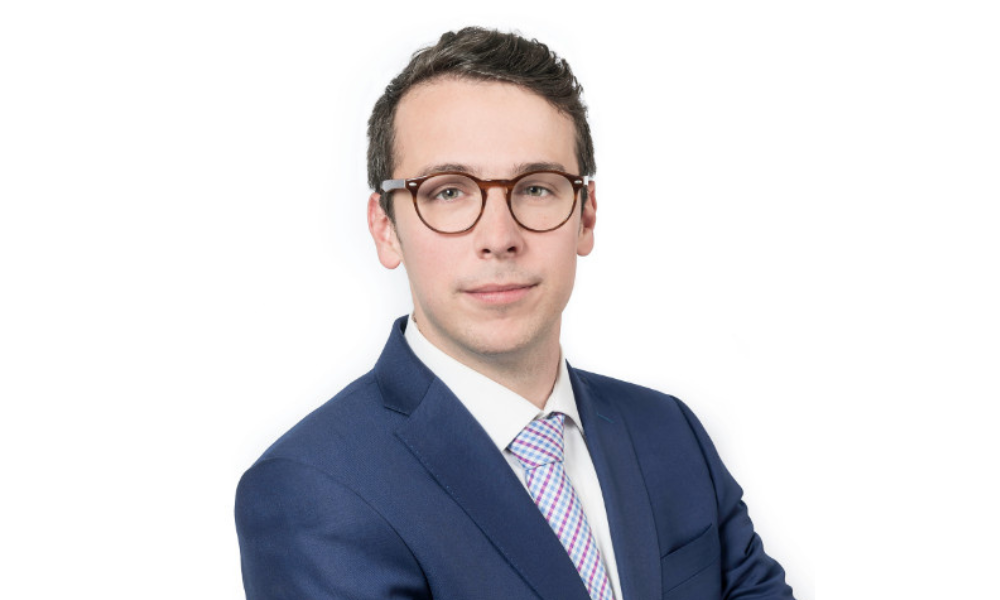 When Joel Roy joined Novartis in May, 2021, he didn't fit the conventional mold of a pharmaceutical lawyer, as he came from small firms and lacked the traditional background in IP and regulatory matters. Instead, he brought valuable qualities as a change agent with a passion for innovation, which has greatly benefitted the legal department at Novartis.
In addition to supporting various functions within the Montreal-based local arm of the global pharmaceutical company (including the oncology division), and taking care of litigation management and research and development for Novartis Canada, Roy has also taken on the role of legal operations lead for the company.
"I was surprised when I joined Novartis – a multibillion dollar company with a lot of resources – that legal ops wasn't much talked about," says Roy, who spoke to Canadian Lawyer in his own name, and not on behalf of his employer. "I felt like there was a gap there, and since we were really really busy, I thought maybe we should streamline and simplify." Roy built systems including self-service contracting, and playbooks to make the department more efficient. He was involved in helping Novartis to introduce a contract work stream which will completely change the way the company processes contracts across the globe.
Roy embarked on an entrepreneurial path by pitching ideas which were well received by the five-person legal department at Novartis – especially his boss Christian Danis, VP, legal affairs, who has always supported Roy's work.
"People tend to think of these massive corporations as being very set in their ways and not very adaptable or dynamic, but in fact there is always room to experiment, and people are happy to go after the next idea to help people try to realise new things within themselves. That's one of the great things about a place like Novartis," says Roy.
One of Roy's notable achievements was overhauling the practice of non-disclosure agreements for Novartis Canada by launching oneNDA to standardize NDA practices with physicians. The results were immediate, with negotiating times significantly reduced.
Following the success of oneNDA in drug development at Novartis, Roy worked with the company's Global Drug Development Team as well as a CATALIS think-tank to introduce standardized clinical trial agreements. This involved complex negotiations with competitors, and with major hospitals and academic research centres to negotiate a standardized agreement which reduced clinical trial start-up time from around six months to as little as six weeks.
Always on the lookout for new innovation, Roy is now working on introducing a consumer-focused approach to big-volume agreements with healthcare professionals.
Roy's goal is to contiue to be a change agent within the department, always thinking about new ways to shake things up and encourage others around him to be pioneers.
"I just want to redefine what legal can do within Novartis right now," says Roy. "I want to make sure that we unlock all our untapped potential and that we can be seen as a business partner. If we reconceptualize our ways, we can be seen as more than a cost centre. I want to do that via innovation, but also just by changing the mindset."