Canada's evolving regulatory environment for financial services includes open banking and digital ID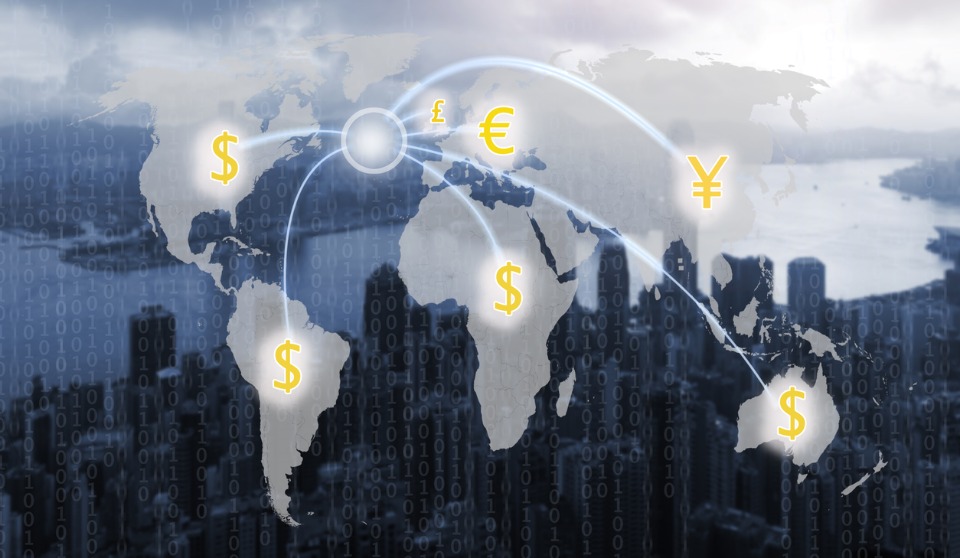 As the global payments landscape explodes with faster and more efficient systems, Canada is leading the pack with a host of changes underway to simplify, enhance and speed up the way payments are made. Evolving processes, regulations and standards will present challenges for legal counsel to tackle, as well as many opportunities to be harnessed. The federal government plans to implement a new retail payments oversight framework, to be regulated by the Bank of Canada, that will allow for innovation and competition from new businesses that come under the regulation.
"It's a very exciting time here in Canada," says Anne Butler, chief legal officer and vice president of policy and research at Payments Canada. "There is a very significant modernization initiative underway, which is intended to transform payments systems and add a new faster payments system to Canada, which is really important to the Canadian economy and to remain competitive as a nation in a rapidly evolving payments landscape internationally."
Among the changes, Canada will be one of some 30 countries around the world implementing ISO 20022, a global payments message standard that will allow large quantities of data to be transmitted with a payment.
"Data is very powerful, and one of the things that's exciting about it is how it's an enabler of innovation for financial institutions that are providing financial services," says Butler. "You'll be able to reconcile payments more easily and send meaningful messages with payments. This is very valuable to businesses." Benefits are expected to include smoother cross-border exchanges, opportunities for automation and innovation in products and services.
As part of the overhaul, Payments Canada is in the middle of preparing a new high-value payments system, Lynx, which is expected to go live in the fall of 2021. Canada's new Real-Time Rail system will offer faster payments and provides a huge opportunity for innovation from smaller players, Butler says. The 24/7 system will facilitate the real-time delivery of low-value payments in a matter of seconds. Same-day settlements will speed up transactions to provide faster services for clients.
The Department of Finance aims to regulate new entrants to the payments system, which will bring welcomed competition for the large banks. Richard Shimoda, senior legal counsel at Scotiabank, strongly endorses more open and risk-based access to the payments system.
"In fact, we believe that the increased competition will result in greater innovation from banks and new participants in the form of better payment products and services. In the end, that can only benefit consumers," he says. Shimoda also recognizes that opening access to previously unregulated entities introduces risk, so the Retail Payments Oversight Framework is essential to regulate the new entrants, he says.
The Canadian government is continuing to assess the complexities surrounding open banking and its potential to offer a secure way to consent to sharing financial transaction data. Financial institutions are busy preparing for the changes and updating systems to take full advantage of the anticipated opportunities and to ensure that data privacy and cybersecurity are top of mind.
For smaller institutions, such as Canadian Western Bank, payments modernization and open banking are particularly welcome.
"It's the big banks that control the vast majority of customers and data so, as a challenger in this open banking world, we're excited for the opportunity to have the same data access and to bring our value-added solutions to prospective clients and hopefully to build our share of wallet with our own clients," says Bindu Cudjoe, senior vice president, general counsel and corporate secretary for CWB Financial Group.
"We're aiming to disrupt the monopoly of the big five, so this is a tremendous opportunity for challengers like us," she adds. "It's imperative for us to put ourselves in a position to capitalize on the disruption." The 35-year-old institution has modernized its structure and introduced an enterprise data warehouse in preparation for the overhaul.
In line with consumer nervousness about open banking, Shimoda takes a cautious view.
"Innovation and competition in the financial services sector is important to ensuring long-term value for Canadians. That said, we need to be very aware of the risks surrounding consumer protection and customer experience as these are fundamental to banking," he says.
BMO intends to be a leader in open banking and is already working on related initiatives through partnerships with fintechs. Chris Bradley, BMO Financial Group's associate general counsel, says he hopes to see Canada learning from the approaches other jurisdictions have taken to develop a framework for the expansion to open banking.
"In Canada, designing a framework with the participation of banks and the use of their expertise in privacy and information security will be critical to open banking being a success in the short term and, even more importantly, a safe option for Canadians," says Bradley. Ensuring new entrants protect the security of customer data will be critical, he says, as they may not have the information security safeguards and privacy compliance policies that regulated banks have in place.
In another development, digital ID with respect to payments is advancing and will likely remain at the top of the agenda for policy-makers, politicians and business leaders.
"With the new authentication methods available through mobile devices, we need to ensure that we have the right tools in place to authorize payment transactions in the moment," says Shimoda. "Digital ID is critical to this and will play an important role in the immediate future of mobile commerce." In order to enable frictionless commerce, Shimoda says he hopes to see digital integration with businesses to support the purchasing and payment behaviours of consumers.
SecureKey recently launched Verified.Me in collaboration with financial institutions including BMO and Scotiabank. The app offers a secure way to verify identity.
"A digital ID framework will make it easier to transact online and reduce fraud," says Bradley.
Butler advises legal counsel to get in the game early and talk to decision-makers to fully prepare for the changing landscape.
"We're all vested in working towards a really collaborative Canadian solution. You've got a great opportunity to influence decisions as it moves forward so that's the sweet spot for lawyers," she says. "All of the changes coming are going to really enable banks to integrate faster with a standardized approach with each other and with third parties."
Says Shimoda: "It's an ongoing process, and challenging, because the roadmap for [the payments modernization program] is frequently being fine-tuned and adjusted, with the government's plans and timing for legislative changes still to follow, but so far it's been an interesting journey."