Legal department aims to create a uniform approach to compliance across all jurisdictions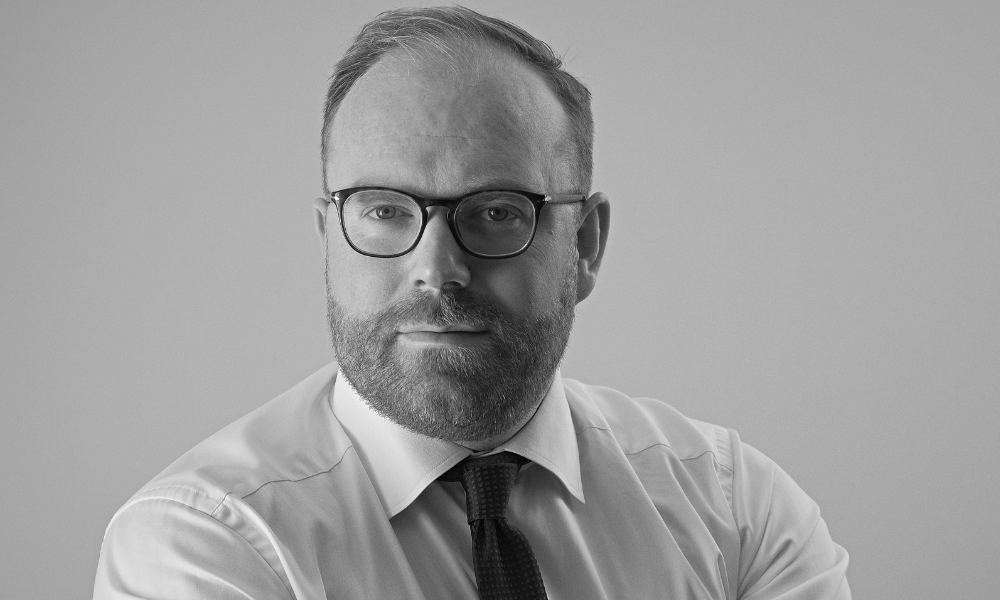 As director of legal and compliance at Mastercard Foundation, Philip Milley looks after the full book of Canadian compliance, managing a team of lawyers and support staff that are largely situated in Canada. He is also supported by his Rwanda-based counterpart who manages the foundation's African book of work. The growing foundation – a Toronto-headquartered charity focused on supporting disadvantaged young people in Africa – now has offices across eight different countries in Africa and they run programs across 33 African countries.
After starting his career in litigation support in private practice, Milley went on to his first in-house role at Canadian Council of Christian Charities in 2016. He worked with a number of large Canadian charities, leading to the opportunity to join Mastercard Foundation as its second in-house lawyer. The legal department has since grown to around 15 legal professionals in Canada and across Africa, and they are currently set to expand.
"Not-for-profit-law is one of the areas that doesn't have much focus in private practice," says Milley. "I think there's a lot of opportunity for lawyers to explore how they can further invest in the communities they care about."
There have been a number of changes in the Canadian tax space with respect to charity compliance, so top of mind for Milley this year is trying to ensure compliance across the entire network of the organization. As a Canadian organization working in many foreign jurisdictions, the foundation also faces challenges with regard to privacy laws and employment law.
"Employment has been a hot one with COVID and a lot of the changes that have happened since the beginning of the pandemic, and now with considerations for returning to offices, particularly across the scope of the jurisdictions that we are working in," says Milley. With employees having been quite mobile during the pandemic, the foundation is now trying to recalibrate from a compliance perspective to find a uniform way to approach compliance issues.
Milley and his team approach compliance from a set of ethical principles. They created a program that is trying to create a uniform approach to compliance across all of the jurisdictions. This involved simplifying the compliance framework and creating a culture of compliance within the organization through a policy framework that cascades through the organization.
"Compliance is a significant book of work for us," says Milley. "Our approach first and foremost, is doing the right thing and maintaining the integrity of our charitable programs and our beneficiaries." He and his team are supporting all business goals to ensure they are compliant with Canadian rules and that they have the impact that the organization aims to create.
The legal department supports many of the foundation's ongoing initiatives including the Saving Lives and Livelihoods initiative – a $1.5 billion partnership with the Africa CDC which has provided COVID-19 vaccines for more than 70 million people across Africa. They are also supporting a strategy to help 30 million young Africans and 100,000 Indigenous youth in Canada find fulfilling and dignified work by 2030.
As we start to emerge from the restrictions of the pandemic, Milley is focused on building a more cohesive team with a clear sense of identity and culture.
"Without that sense of connection, the legal compliance team can really struggle to provide meaningful advice," he says.