Energy projects suffer long wait times due to lack of political motivation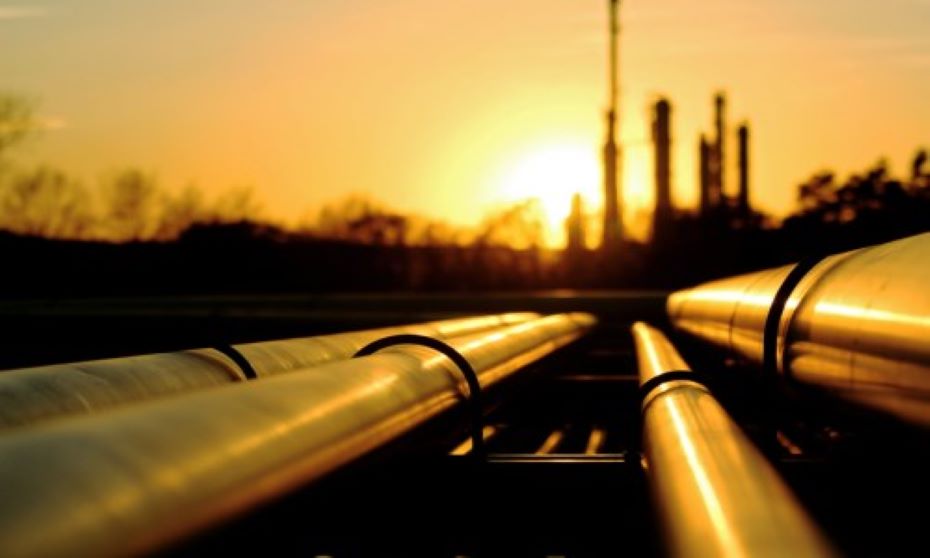 In 1980, in response to Prime Minister Pierre Elliott Trudeau's National Energy program, the late Ralph Klein — then the mayor of Calgary — said, "Let the eastern bastards freeze in the dark," immortalizing the bumper-sticker slogan that epitomized an oil-focused Western Canadian resentment.
There are new political factors, but the political dynamics remain the same. The oil price crash in 2014 and the subsequent economic hardship in Alberta and Saskatchewan have upped the stakes in the political divide, which now centres on climate change, the carbon tax and pipelines. For the latter, instead of glowering east, Western Canada is directing its disdain to the west coast, as B.C. Premier John Horgan and Alberta Premier Jason Kenney face off over the Trans Mountain Pipeline.
A study of major energy projects by lawyers from Stikeman Elliott LLP suggests that those concerned about the oil and gas sector may want to aim their blame back at Ottawa, like old times.
For pipelines, the average length of a federal environmental review was almost 70 months or just less than six years, according to the study. Oilsands projects typically took longer, averaging 74 months or more than six years. Liquid natural gas, generation and transmission projects didn't take as much time to review, but they still took 42, 49 and 38 months, respectively, so between three-and-a-half and more than four years, said the study.
In an article on the study, written by consultant Jonathan Drance, senior advisor Glenn Cameron and partner Rachel Hutton, all of Stikeman Elliott LLP, the authors state that the "declaratory policy" of the federal government has been to complete these reviews between two and two-and-a-half years.
The wait-time problem is "structural" and not a partisan issue, as it has persisted over Liberal and Conservative administrations, says Drance.
"We've lacked that clarity of policy and direction and support at the federal level, really, for the last 25 years under administrations of both parties," he says.
The provinces manage much more quickly, with timelines in the scope of 18 months to three years, state the authors. The ability of provincial reviews to sign off on major energy projects in half the time or less lies not in tools or resources but in political will, says Drance. For a provincial government, a major energy project comprises a much larger piece of the economic pie, he says.
"I've come to trace it to the fact that individual projects are just not as significant at the federal level as they are at the provincial level. And where you see a project is a significant priority for the government, then rules are adopted, the attitudes are communicated openly to the public and to regulators, and you tend to find a balance in terms of timing, to review a project and accept or reject it," Drance says.
Another significant aspect of energy and infrastructure projects is Indigenous consent. Proposed pipelines in traditional Indigenous territory have galvanized certain Indigenous groups and sparked massive protests, such as the hereditary chiefs of the Wet'suwet'en Nation in B.C. and the Dakota Access Pipeline on the Standing Rock Indian Reservation in North Dakota. In 2016, the Trans Mountain Pipeline was blocked by the Federal Court of Appeal because the federal government failed in its duty to consult.
Provincial, territorial and federal governments have a duty to consult Indigenous groups when a planned project could impact Aboriginal and treaty rights recognized under s. 35 of the Constitution Act. Drance says Indigenous consultation is a "significant" aspect of the delays found in the Stikeman Elliott study, "but in a different way than you might initially think."
Just as with environmental assessment, when it comes to Indigenous consultation, it is a lack of enthusiasm and high-level devotion to the projects that spell their doom, Drance says. It is typically federal and not provincial consultations that fall short of the mark, he says. Even though many provincial reviews are challenged in court, the degree of consultation done at the provincial level tends to be sufficient, he says.
"If you look at the record from the decided cases at the federal level — the Northern Gateway case and the Trans Mountain case — the criticism by the Federal Court of Appeal in each case was virtually identical," Drance says. "It was that, at the critical moment of consultation, it wasn't the core priority of the federal government to have somebody senior really go around and engage at a senior, political, meaningful level.
"It was done in a routine way, by mid-level civil servants who were reduced, I think the court said, 'to the role of note-takers,'" he says.
For Indigenous consultation, as with environmental assessments, Drance says the provincial motivation to ensure politically important projects happen can help avoid rejection by the courts.
"The provinces, on projects they support that are important to them, will simply pull out all the stops, they will do absolutely everything, in accordance with the strictest possible standards that have been set by any court at any time. And they have tended to make sure that they do that consultation as properly as possible. And the result is that very few projects at the provincial level that are strategically significant to the government have found themselves reversed or stopped by the courts," he says.
Mike McKinney is executive director, general counsel for The Sawridge Group of Companies, which is part of Sawridge First Nation in Slave Lake, Alta. McKinney has been in-house with Sawridge for more than 33 years and has ample experience dealing with both provincial and federal governments.
Sawridge claims all of Treaty 8 as its traditional territory, a region that spans northeastern B.C., the northern half of Alberta, northwest Saskatchewan and a small, triangular chunk of the Northwest Territories. In the last 10 years, they've had two major pipelines and a major power line built across the territory, says McKinney.
"You'd be hard-pressed to find any area in the traditional territory that you could walk for 100 metres and not run into some kind of disruption or construction or some project that has been built. . . . It looks like a big forest. But when you drill down into the impacts over time, it's significant," McKinney says.
Sawridge has a consultation office that handles a constant intake of proposals, which are reviewed by representatives who arrange for elders and "traditional users" to visit the site of the project to analyze how traditional uses of the land will be impacted, he says. This process "was unheard of" when he began working for Sawridge in the 1980s, he adds.
Timing and mapping are the two main problems, says McKinney. Often, the maps the province uses to tell companies with whom to consult doesn't align with Sawridge's perspective. Some companies are "very proactive" and approach Sawridge early, while others arrive right before construction is set to begin and are upset Sawridge can't turn around their consultation immediately, he says.
"There's a strong interest in preserving the traditional territory for traditional uses," he says. "In an ideal world, [they] wouldn't want that impacted. But they realize that, you know, these projects are required and are going to be built somewhere, so it's better to be involved in making sure they have as little impact as possible," McKinney says.