To make change and truly innovate requires focused work researching the possibilities.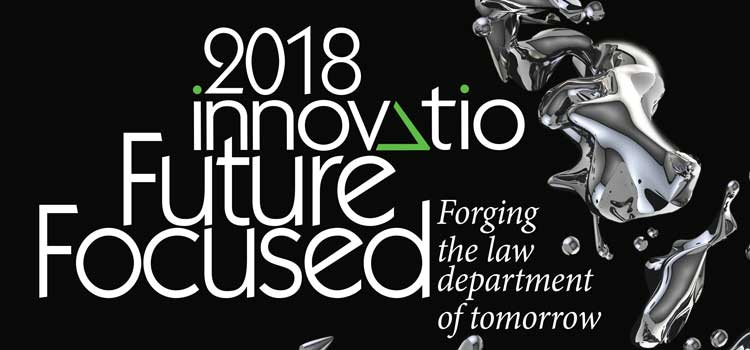 For many, innovation conjures up images of something shiny, new and sexy. It may involve a piece of technology, a new "platform" to deliver services, often with impressive analytics and metrics.
The reality is that effective innovation often involves a lot of slugging it out in the trenches before embracing a new process, technology or system.
In this year's Innovatio Awards — our fifth since launching in 2013 — we have a lot of shiny and new, featuring an NDA bot, robotics process automation for compliance, new matter management enterprise software and a Big Data privacy project. But behind all of those projects there are all the hours of research and investigation that went into getting to the final point of execution.
ATB Financial was chosen by the Innovatio judges this year as the overall winner for Innovation of the Year. Even in light of a McKinsey & Company report that declared the ATB legal department was already benchmarked as highly effective, legal counsel Stephen Cooper and his colleagues took up the challenge to help business clients get the tools they need to work faster and more efficiently.
And in some cases, such as that of Geotab, which won in the category of Risk Management this year, they didn't even know when they embarked upon their General Data Protection Regulation project that they would end up knowing so much about all the data they collect that it would become a positive influence in terms of making the company and its data protection package more attractive to customers.
With TD Bank it collected and extrapolated from three years of data to generate an estimate of contract volume, type of work and legal time spent. "There was a tremendous value in just getting us to think about this as a process and that work was incredibly valuable," says Charles McCarragher, TD vice president, legal.
Some of the other themes I noticed this year included in-house departments embracing technology to help them create tools to enable their business units to move forward with business faster, while at the same time clearing lower-value work away from their desks, freeing them up to do more strategic, higher-risk work.
Most impressive to me from an overall legal department doing heavy lifting to make sure it kept up with the demands of its organization's growth was Air Canada's submission. Judge Dean Scaletta summed it up best when he said: "It was the multi-faceted approach to increasing efficiency while reducing cost that intrigued me most — insourcing work, negotiating better external fee arrangements, proactively training client departments in 'self-help' and developing tools to help with that transition," he said. "While it appears to have been a team effort, the impressive results could not have been achieved without an inspired (and inspiring) leader who was able to formulate a coherent vision of the future state he wanted to see, and to motivate others to work toward turning that vision into a reality."