Richards is chief investment officer at Guardian Partners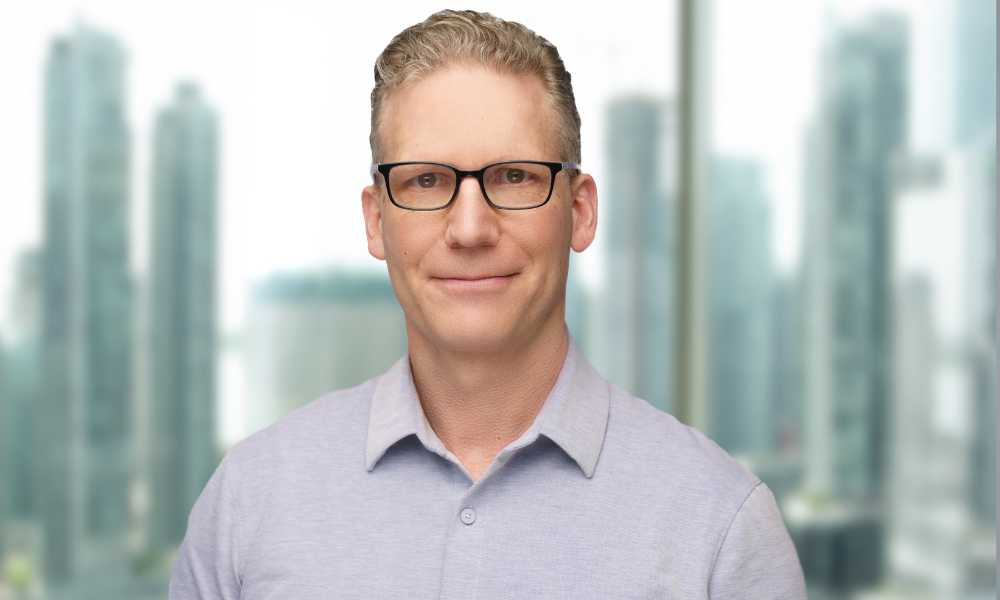 A legal background can often be useful in pursuing another career opportunity.
As a graduate of Osgoode Hall Law School in Toronto, Cam Richards has successfully leveraged his legal background into a career in the investment industry. In addition to founding Isengard Capital Management – a provider of capital markets research – Richards has served as chief investment officer of the Nova Scotia Health Employees' Pension Plan, and he was the head of real assets at Albourne Partners in London, England. He also served as the co-chief investment officer of University of Toronto Asset Management, and chair of the investment committee for the entirety of the university's investment assets.
Richards is now chief investment officer at Guardian Partners Inc. (the ultra-high-net-worth business owned by Guardian Capital Group Ltd), where he combines investment strategies and disciplined portfolio construction and risk management to support private clients.
Throughout his career, Richards' legal background has made him a desirable candidate for roles in the investment industry as he is not only well positioned to handle legal matters, but also to ensure the compliance required to pass audits.
"Compliance is a critical role in an investment business, and without proper compliance there is no firm," says Richards. "People that work in compliance play a very important role in not only maintaining our business integrity but protecting our investors." A legal background is also beneficial in aligning the interests of the business with those of investors, particularly when it comes to fulfilling fiduciary duties and the increasing focus on environmental, social and governance matters, he adds.
Richards is also well positioned to guide his business though mergers and acquisitions and restructurings, through his experience in examining contracts, understanding risk and finding areas of concern.
"My legal knowledge gives me the confidence to very quickly look through agreements and find the trouble spots, and understand what we can comfortably do, because you can't keep calling up senior counsel," he says. "There are some things that we come across that could be dealbreakers, or documents that come in that we can simply move on, and I think that's been very very important."
As the business continues to grow at Guardian Partners, Richards is examining new structures to better serve clients, such as increasing the company's presence in alternative offshore structures.
Lawyers looking to translate their knowledge of the law into another legal area have many opportunities, whether they want to get into private equity hedge funds, investment banking or starting their own business, according to Richards.
"With the law you have a lot of flexibility and the opportunity to step into an entrepreneurial role," he says. "Legal skills are a natural fit on the asset management side, for example."
Working with great people and gleaning insights from them is the best way to learn and build up your knowledge base, in Richards' view. He also takes pride in imparting knowledge and wisdom to those around him.
"The thing I'm most proud of, other than my track record, is the success of the people working for me and the people I've been able to mentor, because a lot of them have gone on to very senior positions all over the world," says Richards.