Language is another dimension of diversity, says Cudjoe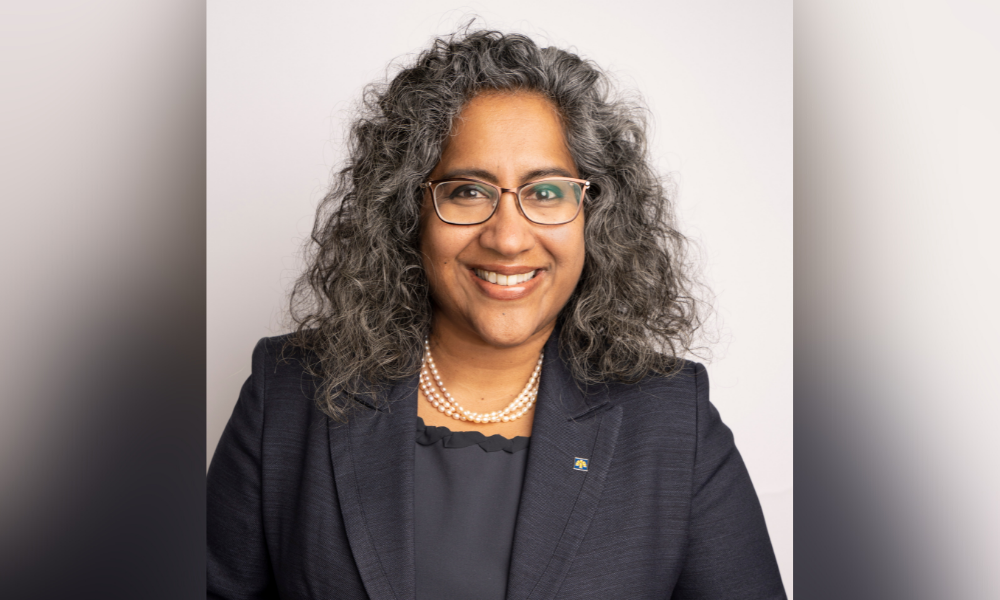 Bindu Cudjoe has left her role at Canadian Western Bank after three years to join Laurentian Bank in the newly created role of chief legal officer and corporate secretary. As a member of the executive management team, Cudjoe is overseeing the bank's legal, regulatory and compliance functions as well as matters related to corporate governance and reputational risk.
For the first time at Laurentian Bank, the legal and compliance functions now sit with the executive committee.
"This is exciting, both from the perspective of emphasizing the importance of the functions and the activities that we do, and the importance of having a diversity of perspectives at the executive committee table," says Cudjoe, who joined Laurentian in February.
Cudjoe is well versed in managing legal and regulatory compliance matters, having led these functions in her previous roles at Canadian Western Bank and at BMO Financial Group where she spent six years.
"I have always seen legal and compliance to be two sides of the same coin," says Cudjoe. "They are a natural fit in a financial institution because of the complexity that comes with all the different laws that we encounter and different regulators that we intersect with because we operate in so many jurisdictions."
Headquartered in Quebec, Laurentian Bank has a 175-year-history in the province, so Cudjoe is embracing the opportunity to work for a bilingual bank with unique legislations.
"Thinking about language as another dimension of diversity is really important to consider for our teams, for our clients and how we deliver our services, and how we engage with our employees," says Cudjoe, who is passionate about issues of diversity, equity and inclusion and was previously a key driver of DEI activities at Canadian Western Bank.
In her new role, Cudjoe has brought together the legal and compliance teams – totalling around 77 people – which previously operated as two separate entities. She is currently focused on getting to know the rich talent in her team, and developing the capabilities of her team members to keep pace with the strategic priorities of the organization.
Laurentian prides itself on its 'work remotely first' policy, which has been a game-changer for the organization from a talent perspective, Cudjoe says.
"People have had the opportunity to look at their priorities during the pandemic, and they decided that having flexibility around work is really important to them, so it's exciting to see who is attracted to join our organization," she says.
In addition to getting to know her team and building the right structure, Cudjoe is also focused on aligning the structure to meet the strategic priorities of the bank, and on making sure her team is seen as trusted colleagues who will help the bank achieve its goals. She is also working hard to build relationships with other departments across the organization.
"When we have a shared sense of values and strategic goals, we can each bring our functional expertise, so it's very much about creating that inclusive culture with a diversity of perspectives," says Cudjoe.
As she settles in to her new role, Cudjoe looks forward to motivating her team and continuing to execute the strategy of the bank.
"The wonderful thing about working for a smaller organization is you get to be involved in a lot of different things, and you get to be quite agile," she says.