Technology is the language of power and decision-making, says Prystawski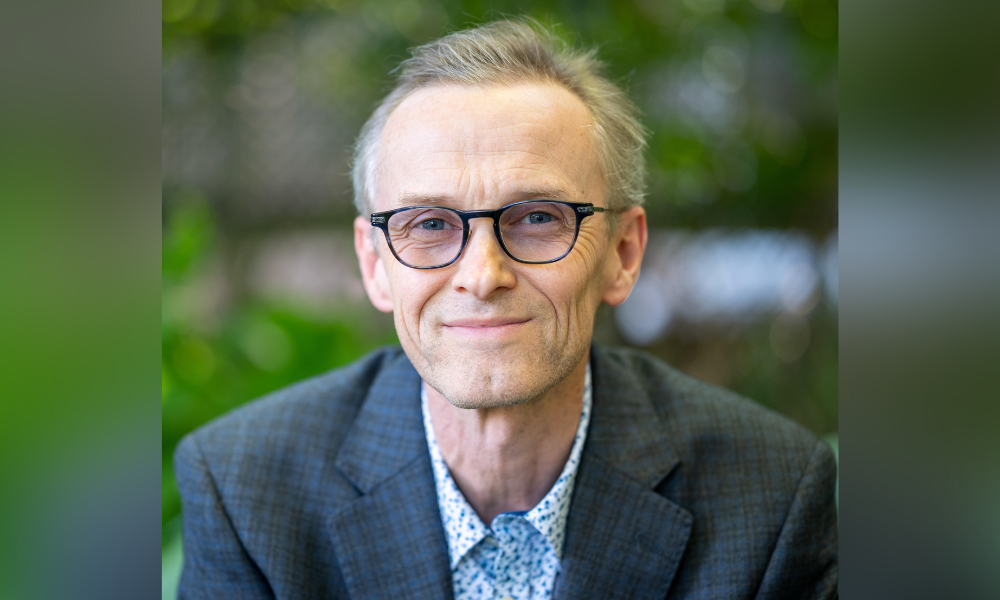 Laurence Prystawski has always been passionate about technology and intellectual property law, having worked at a range of tech companies including IBM and Research in Motion (now Blackberry), so he jumped at the chance to bring his skills to Geotab Inc. in 2015.
As general counsel at the Oakville-based technology company, Prystawski oversees all legal activity, including general risk management and 'freedom to operate' which involves structuring relationships and agreements such that the company is free to innovate and pursue new market opportunities.
With a background in math and computer science, Prystawski chose to combine his interest in the law with his knowledge of technology. Although his computer science degree was completed many years ago, Prystawski is able to use his familiarity with the underlying concepts and basis of computer science to connect with his developer and engineer colleagues, to better understand the legal implications of technology-based decisions.
"Technology is the language of power and decision-making, and if you can hold your own in a conversation with somebody at a slightly different level, that goes a long way towards developing your credibility," says Prystawski. "It helps my colleagues and internal customers speak more freely because they know I have some understanding of the technology side, so they don't have to dumb it down."
The legal team at Geotab works hard to leverage technology and use new technological solutions, so they were one of the first teams to adopt a company-wide ticketing system which covers a number of different issues. The system allows Prystawski's team to standardize requests to legal, and to easily generate better metrics on matters in progress and matters completed.
Prystawski also initiated a process for Geotab's marketing team to help with the flow of contracts by allowing the marketing team to review and assess their own agreements to streamline the review process.
Prystawski and his small legal team are heavily focused on regulatory complexity this year, and staying on top of sanctions and embargoes surrounding the global business. They are also busy monitoring privacy laws in the various jurisdictions that they serve and examining how changing laws may impact the business.
Another priority for Prystawski this year is educating his internal business partners and updating them on relevant legal developments.
"The company has grown very quickly over the last couple of years, and with everybody working remotely and gradually coming back to offices, I feel there is sometimes a disconnect between some of the functions, so I've been spending more time in front of the various business groups to provide updates on legal developments that may be of interest to them," says Prystawski. "There is a big initiative to try and stay connected with the business as the company grows very rapidly."
A goal for Prystawski this year is to continue these training sessions as the company grows, to bring more exposure to the legal team. He also wants to maintain an efficient, engaged and happy legal team, and to reinforce Geotab's ability to negotiate and enter into large complex deals with multinational companies.
"Being able to negotiate on an equal footing with those companies is key, and that's a skill that we'll continue to foster because we're increasingly dealing with many of those multinational corporations," says Prystawski.