Zipes plans to help scale the legal team to support rapid growth of the company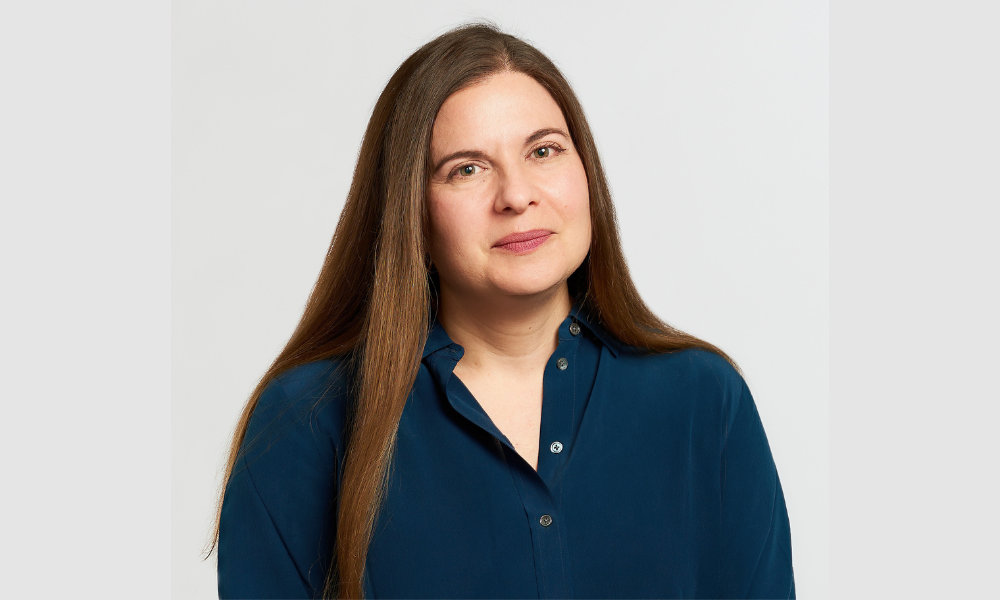 After seven years of legal leadership at Canadian-grown e-commerce giant Shopify, Erin Zipes has joined the Canadian human-centric security and privacy technology company 1Password as its first chief legal officer. Zipes brings nearly two decades of legal experience from law firms and in-house roles. She is also one of the founding partners of Backbone Angels, a group that advises and invests in female-founded start-ups.
Most recently working at Shopify as vice president, assistant general counsel and corporate secretary, Zipes built and scaled the company's corporate legal team to support tremendous growth – an experience that will serve her well at 1Password.
"When I left Shopify I really had the privilege of being very picky and choosy about what I was looking for in my next role, and this opportunity really checked all the boxes," say Zipes of her decision to join 1Password. "In terms of a Canadian tech company, there is a lot of growth potential in its future, and I feel really good about helping out companies and individuals with security and privacy." As a long-time user of 1Password's services, she has experienced firsthand the role it plays improving security for families and businesses.
Together with nine partners who met through Shopify, Zipes also co-founded the angel investing collective Backbone Angels, which is dedicated to funding and empowering female and non-binary founders, including 1Password.
"We're happy to support investors with the benefit of our experience and expertise, and to pay forward the great fortune that we had at Shopify, both in terms of the capital that we accumulated and the knowledge and experience," says Zipes. She and the other investors tend to invest in pre-seed and very early stage companies to give them a boost to the next level.
At 1Password, Zipes joins a legal team that already includes a general counsel, a commercial lawyer and a paralegal. She is now focused on growing the team by adding lawyers with the right skillsets to support the rapid growth of the business.
Among her goals, Zipes aims to make sure that the legal department is seen as a support function for the entire business.
"We're really trying to be low-maintenance and fit in to existing processes so we can get information and give the support we need without slowing the business down," she says. "We want to give business-focused practical advice, helping the business understand where there is risk and helping them decide how much risk to take on, and then in the background, mitigating as much of that risk as possible."
As an organization grows and scales, there is a tendency for it to become increasingly siloed, so Zipes notes that the legal department can often act as a "connective tissue" to add value and bring departments together with regard to legal and non-legal matters.
"To be able to take a role like this at a Canadian tech company and stay in my hometown of Ottawa is particularly gratifying," says Zipes.
Zipes joins an executive team at 1Password that has been bolstered over the past year with key hires to support the company's growth, including a chief marketing officer, chief technology officer and chief people officer.