Clients value long-term relationships with tax boutiques and the ability to find creative solutions to problems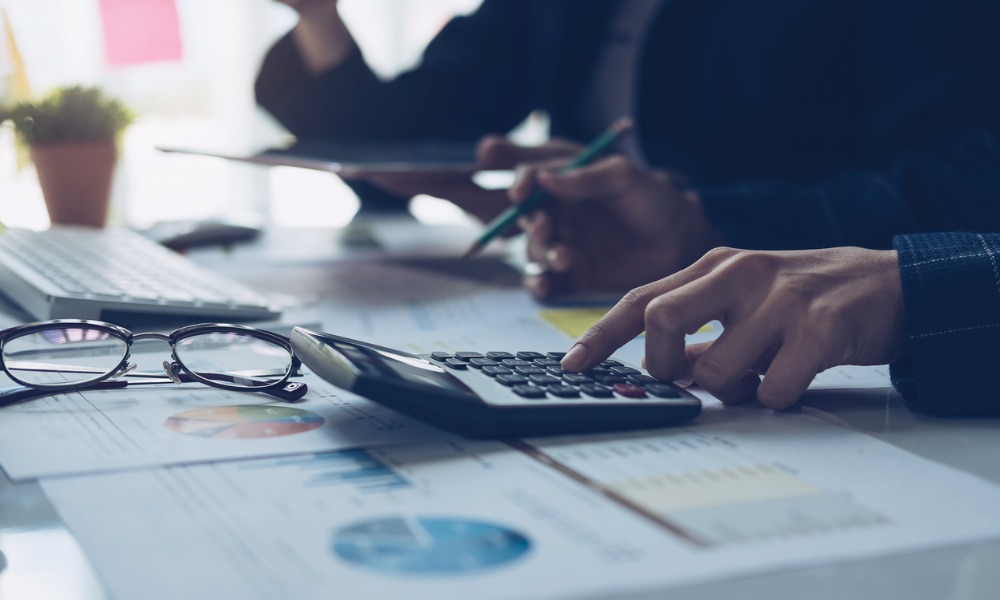 Navigating tax obligations is an inevitable consideration in every transaction made by a business, so tax law boutiques are in constant demand. Organizations can choose from a selection of firms that boast expertise in tax law, but long-lasting relationships and creativity are greatly valued by clients, along with the ability to explain complex tax issues.
Named as one of the top 10 tax boutiques by Canadian Lawyer, Barsalou Lawson Rheault Barristers & Solicitors has counted Merck Canada among its many clients for 20 years. For Bernard Houde, vice president, legal affairs and compliance at Merck, the choice is not so much about the size of the firm as it is about specific lawyers.
"From a tax perspective, I need an individual who knows what they are talking about and someone I can rely on," he says. "These relationships last for dozens of years, so it's important to get someone who is an expert that you can also have that long-term relationship with."
Pierre Barsalou, a partner at the Montreal-based firm, has the rare ability to explain complex tax matters to make them easier to understand, according to Houde.
"Tax people speak a language of their own, but they can't always translate it," says Houde. "Pierre is not only able to understand and speak that language, but he can also explain it in a less technical way." As Merck is active in its frequent discussions with the revenue authorities to ensure compliance, outside counsel is kept busy.
TransAlta Corporation uses Thorsteinssons LLP to assist with the many deals handled by the legal department. As one of Canada's largest firms practising exclusively in taxation law, Thorsteinssons was founded in Vancouver and later opened a Toronto office to better serve its national client base. Every deal conducted by TransAlta incorporates an element of tax to be considered, so the legal team frequently seeks advice.
"Thorsteinssons is the sole tax boutique we use," says Kerry O'Reilly Wilks, chief officer, legal, regulatory and external relations at TransAlta. "We know that they are at the top of their game so we can always be certain in the advice they give, and they know their clients very well." The service model used by Thorsteinssons provides an extra layer of comfort, she adds.
As a national charity, B'nai Brith Canada engages different law firms with different areas of expertise for various factors including CRA compliance and fundraising legislations. The charity, which advocates for the Jewish community, has a particularly close relationship with Adam Aptowitzer, principal at tax boutique Drache Aptowitzer LLP.
"As a charity, we really need to be at the cutting edge to understand the CRA requirements and the intersection with our legal requirements," says Michael Mostyn, CEO at B'nai Brith. "We need to know that we are conforming to all of the regulations provincially and federally. We often need a creative solution for issues that crop up and that is something Adam thrives in. He is a very creative thinker," adds Mostyn, who previously worked as a litigation lawyer at his own firm, Mostyn & Mostyn.
B'nai Brith went through a rejuvenation in the last five years since Mostyn became CEO, and Aptowitzer played a significant role in ensuring tax law compliance and in improving the overall corporate structure of the organization. As a charity, B'nai Brith must always be cost conscious, so it benefits from Drache Aptowitzer's specialization in the charitable and non-profit sector.
"Adam understands the whole charitable sector, so I don't have to waste a lot of time bringing him up to speed about the business," says Mostyn. The rejuvenation involved broadening public understanding of the organization's activities and values.
How we did it
Last year, Canadian Lawyer asked lawyers, in-house counsel and clients from across Canada to vote on the top tax boutiques. They were asked to rank their top firms from a preliminary list, with a chance to nominate a firm that was not included. To qualify for our list and be voted for in our survey, firms were required to derive a minimum of 80 per cent of their work from as well as self-identify as focusing on insurance tax law.
https://www.canadianlawyermag.com/surveys-reports/boutique-firm-rankings/fighting-for-the-tax-payer-top-ten-tax-boutiques/275746
Top 10 Tax Boutiques (listed alphabetically)
Barsalou Lawson Rheault Barristers & Solicitors 
Montreal
barsalou.ca
Barsalou Lawson Rheault is a leading Canadian law firm that has been providing tax advice since 1994 to multi-national corporations doing business in Canada. Its practice covers all areas of taxation, with an emphasis on transfer pricing (planning, audits, competent authority) and tax dispute resolution. It has been involved in many of the largest audits and objection matters in the country. Pierre Barsalou, a former governor of the Canadian Tax Foundation, Sébastien Rheault, a current governor, McShane Jones and Josée Pelletier are the firm's partners. The firm's clientele includes leaders in their various industries, including pharmaceuticals, medical devices, telecom, financial services, e-commerce, mining, aerospace and real estate.
Drache Aptowitzer LLP 
Toronto, Calgary, Ottawa
drache.ca
Drache Aptowitzer LLP is recognized as one of Canada's leading firms in charity and non-profit law. It provides guidance through every step of an organization's lifespan and operations in Canada and internationally. Drache Aptowitzer acts for many organizations across Canada, as well as international charities with Canadian connections. The firm also regularly works with and supports other organizations and legal advisors that prefer to take advantage of its specialized expertise. The firm is often retained by taxpayers to structure significant charitable donations, both during their lifetimes and in their estate planning. Lawyers at the firm have appeared on behalf of both charities and donors before the Tax Court of Canada, the Federal Court of Canada, the Federal Court of Appeal and the Supreme Court of Canada.
Dwyer Tax Law 
Victoria
dwyertaxlaw.com
Dwyer Tax Law is located on Canada's west coast in Victoria, B.C. The firm concentrates its practice on family businesses, succession planning and estate planning. This involves restructuring corporate and other business structures, implementing estate freezes, customizing trusts to accomplish specific family goals and preparing family and other types of shareholder agreements. The firm also advises in several cross-border situations, including U.S. citizens residing in Canada. Founding lawyer Blair Dwyer has been practising tax and estate planning since 1985. He used to be a partner at McCarthy Tétrault LLP before moving to the west coast in 1992. Dwyer is the author of the Canadian tax content for the Global Tax Explorer, an online service of the International Bureau of Fiscal Documentation.
Felesky Flynn LLP 
Calgary, Edmonton, Saskatoon
felesky.com
Felesky Flynn LLP provides Canadian and international tax planning and tax dispute advice to clients throughout Canada and internationally through its offices in Calgary, Edmonton and Saskatoon. Felesky Flynn is one of Canada's oldest and largest law firms focused on taxation, boasting deep technical knowledge, diverse commercial experience and an unparalleled reputation. The firm's lawyers pride themselves on tackling the most difficult problems, offering the most creative solutions and providing the best possible advice. Felesky Flynn is considered the "go to" firm in Alberta and Saskatchewan for important and complex tax planning and dispute matters. The firm has expertise in appeals, audits, commodity tax, corporate and personal tax planning, criminal tax defence, international tax planning, objections, tax planning for mergers, reorganizations and acquisitions, resource taxation, tax representation and litigation and voluntary disclosures.
Millar Kreklewetz LLP 
Toronto
taxandtradelaw.com
Millar Kreklewetz LLP is a tax and trade boutique that Lexpert magazine called a "brand name for commodity tax and international trade work" in 1999. The firm remains focused to this day on a client base comprised of local, provincial, national and international leaders in virtually every industry sector. Millar Kreklewetz advises clients in aerospace, chemicals, automotive manufacturing, banking, direct mail, direct selling, computer software, financial services, pharmaceuticals, grocery retail, food processing, forestry, gas, health care, IT, leasing, manufacturing, oil, publishing, steel and public-private partnerships. The firm also focuses on tax, customs, competition, valuation and transfer pricing issues between multi-national businesses, disputes regarding employee or independent contractor status, issues coming out of the transfer of business personnel to Canada and cross-border movements of labour, goods and services.
Moodys Gartner Tax Law LLP 
Calgary, Edmonton, Toronto, Buffalo, NY
moodysgartner.com
Moodys Gartner Tax Law LLP is home to an integrated team of Canadian and U.S. lawyers and accountants. It provides tax advisory and planning for individuals with personal and business interests on either side of the Canada/U.S. border, no matter where they live in the world. Moodys Tax designs and implements personalized tax strategies that make complexity irrelevant, no matter how unique the personal or corporate tax situation, including tax planning, investments and immigration and residency.
Morris Kepes Winters LLP 
Toronto
mkwtaxlaw.com
Morris Kepes Winters LLP is one of Canada's leading tax boutique law firms. Founded in 1990, the firm focuses on tax planning, tax litigation (civil and criminal) and Canada/U.S. cross-border planning. A number of the firm's lawyers are also certified public accountants. The U.S. practice group is routinely engaged in cross-border acquisition transactions and tax controversy work. The criminal defence team includes senior counsel with prior experience acting as agent for the Public Prosecution Service of Canada in tax-related matters. Lawyers at MKW routinely appear before all levels of court, including the Tax Court of Canada, the Federal Court of Appeal and the Ontario Superior Court of Justice.
Radnoff Law Offices
Toronto
radnofflaw.com
Established in 2003, Radnoff Law Offices is a tax litigation boutique firm in Toronto. Its principal, Jeffrey Radnoff, has been a successful commercial litigator since 1994. He and his team have more than 20 years of experience in tax litigation. The firm is one of the few to obtain an injunction against the Canada Revenue Agency. It has provided advice in most areas of tax law, including income tax, HST and payroll. Its lawyers are experienced litigators with significant knowledge on dealing with the administrative practices of the Canada Revenue Agency. Jeffrey Radnoff has provided expert evidence on tax issues.
TaxChambers LLP 
Toronto
taxchambers.ca
TaxChambers LLP is located in downtown Toronto. Since its inception in 2010, it has developed into a recognized leader in tax law, representing clients from Canada and abroad in all areas of Canadian and U.S. tax law. The firm's expertise includes corporate and business taxation, international taxation, commodity taxes and personal tax and wealth planning. The firm has contributed to tax thought in Canada through the many books, articles and publications authored by its lawyers on fundamental and current tax topics. The firm also has a robust tax litigation practice, representing clients through all stages of the CRA appeals and at all levels of court.
Thorsteinssons LLP 
Toronto, Vancouver
thor.ca
Thorsteinssons LLP was founded in 1964 and has since become one of Canada's largest law firms practising exclusively in tax. For more than 50 years, the firm has provided tax advice to clients around the world and is recognized for its work in highly complex matters. The firm has a long history of work in the resource sector and provides advice in personal, corporate and international tax advice, estate planning and sales tax advice, and it has been involved in many tax litigation matters at all levels of court. The firm was founded in Vancouver in 1964 by Pat Thorsteinsson. The firm's Toronto office opened in 1990.