Predictable cost model fosters strong relationships between Kraft Heinz Canada and external counsel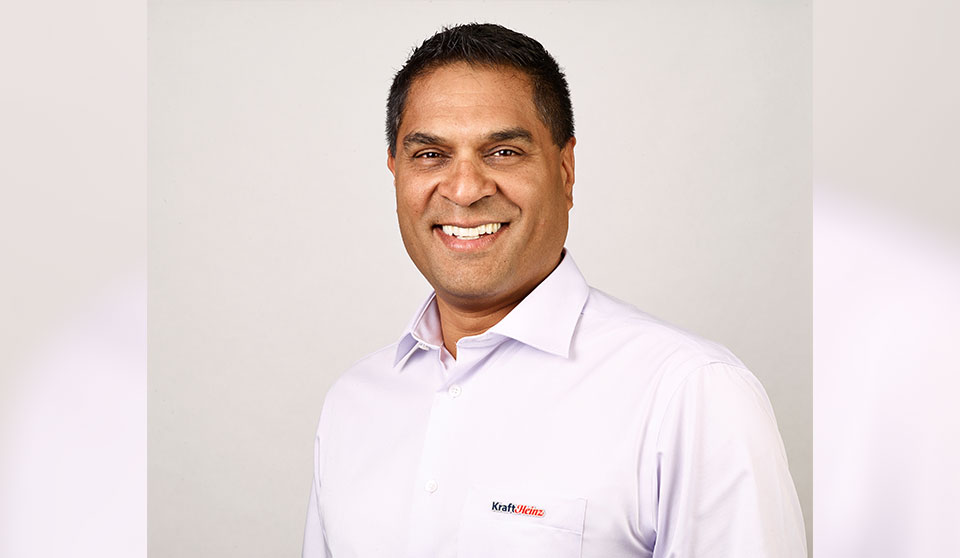 The relationship between in-house counsel and external law firms is a critical part of the operation of many businesses. Having worked on both sides of the fence, Av Maharaj has come to appreciate and understand the needs of both and the importance of cultivating long-term partnerships. He left his position as counsel at Fasken Martineau DuMoulin LLP to return to the in-house side in 2016, in order to pursue his interest in the business aspects of the law at the newly amalgamated operations of Kraft Heinz Canada. Initially appointed as general counsel, his scope has since broadened to include other aspects of the business for which he has developed a passion. He now wears multiple hats, holding the title of vice president, legal, corporate affairs and human resources.
"I missed being a general counsel. I like having the ability to branch out beyond law and to make decisions that you're unable to make as external counsel," he says. "To be integrated into the business and to see the results of the decisions you've made and the advice you've given is really appealing to me."
Maharaj has leveraged his connections with law firms to bring in the best possible legal expertise to assist the operations at Kraft Heinz. He successfully challenged his external partners to work in greater alignment with his team's goals and the business's broader goals.
"Having the right external counsel is important to any general counsel. The pace of work at Kraft Heinz is incredibly quick. I need really solid responses and capable external counsel, and that is what I have," says Maharaj.
In order to comply with the food and beverage giant's strict budgeting regulations, Maharaj helped to implement a predictable cost model that would provide certainty on most of the firm's day-to-day legal expenditure. Under the new model, a flat-fee arrangement was made with Fasken Martineau and Dentons LLP.
"The big issue with the way Kraft Heinz is set up is we're very conscious of our budgeting," says Maharaj. "There can be issues if you miss your budget. In essence, we have two great partners that enable us to expand our legal advice without the worry of cost because we have a fair degree of cost certainty over more than 70 per cent of our legal spend." Kraft Heinz is now looking to adapt the successful model for international use, and it has also been adapted by external counsel for other clients.
Throughout his varied career, promoting and advocating for diversity in the legal profession has always been among Maharaj's priorities. As former chairman of Legal Leaders for Diversity, Maharaj was also the founding executive sponsor of the Kellogg Canada Diversity & Inclusion Council. He went on to initiate a similar diversity and inclusion committee at Kraft Heinz Canada, which aims to give equal opportunities to all people.
"All organizations need to recognize that everybody should have a seat at the table," he says. "We want to give everybody the opportunity to feel included and to make decisions here at Kraft Heinz. We need to make sure we're doing everything we can to let our people know that they are valued." Under his leadership and guidance, Kraft Heinz Canada initiated a speaker series, which has included a company-wide conference celebrating women in business.
Starting his career as an associate at Blake Cassels and Graydon in 1998, Maharaj progressed to Fasken Martineau in 2002 before his first foray into the in-house side when he joined Kellogg Canada in 2004 as chief legal officer, serving as a member of the executive leadership team. In 2008, he went on to become Kellogg's vice president and chief counsel, international, taking on responsibility for the legal operations of the business outside of the U.S. before the company's multi-billion-dollar restructuring meant that around 2,000 jobs were eliminated globally, including his own. Maharaj had to participate in the closure of the Kellogg cereal plant in London, Ont., which he found very challenging.
"That was a very difficult project, but we tried to deal with it in a very compassionate way," he says. Following the restructuring at Kellogg, Maharaj returned to Fasken Martineau in 2014 to undertake a variety of client development and transaction management responsibilities. Drawing on his global contacts, the role involved sourcing mergers and acquisitions for clients of the firm and developing the business. In 2016, Maharaj accepted the general counsel role at Kraft Heinz where he currently runs a legal team of three lawyers and one paralegal. His multi-faceted role covers areas including M&A, crisis management, government relations, corporate social responsibility, advertising and marketing law and labour and human resource matters.
Among his many achievements at Kraft Heinz, Maharaj recently led the company's efforts to sell its Canadian natural cheese business to Parmalat in a $1.62-billion deal, which enabled the organization to pay down debt. As part of the deal, which closed this year and was aided by partner Fasken Martineau, Kraft sold its production facility in Ingleside, Ont. and transferred some 400 employees from that facility to Parmalat.
"That was a very exciting deal for the team here because it was such a large transaction for the food industry," says Maharaj, who also spearheaded Kraft Heinz's acquisition of Ethical Bean Coffee last year.
The future looks bright for Maharaj, and he anticipates many more opportunities at Kraft Heinz.
"The great thing about this organization is they don't care about your background," he says. "They care that you are smart, passionate about your business and ambitious to take on more. The opportunities here are unlimited."
Name: Av Maharaj
Company: Kraft Heinz Canada
Title: VP, legal, corporate affairs and human resources
Age: 49
Years in the industry: 21
Career highlights: Being chairman of Legal Leaders for Diversity and being named as in-house counsel of the year by the South Asian Bar Association
Career lowlight: Participating in the closure of the Kellogg cereal plant in London, Ont.
Fast facts
Holds an Honours degree in economics and a law degree from the University of Western Ontario
Called to the bar in 1998
Is a former board member of Holland Bloorview Kids Rehabilitation Hospital
Named a Canadian diversity champion by Women of Influence
Board member of the Dairy Processors Association of Canada
Related stories