General counsel, Isabelle Rayle-Doiron, supports Danone's mission to bring healthy food to Canadians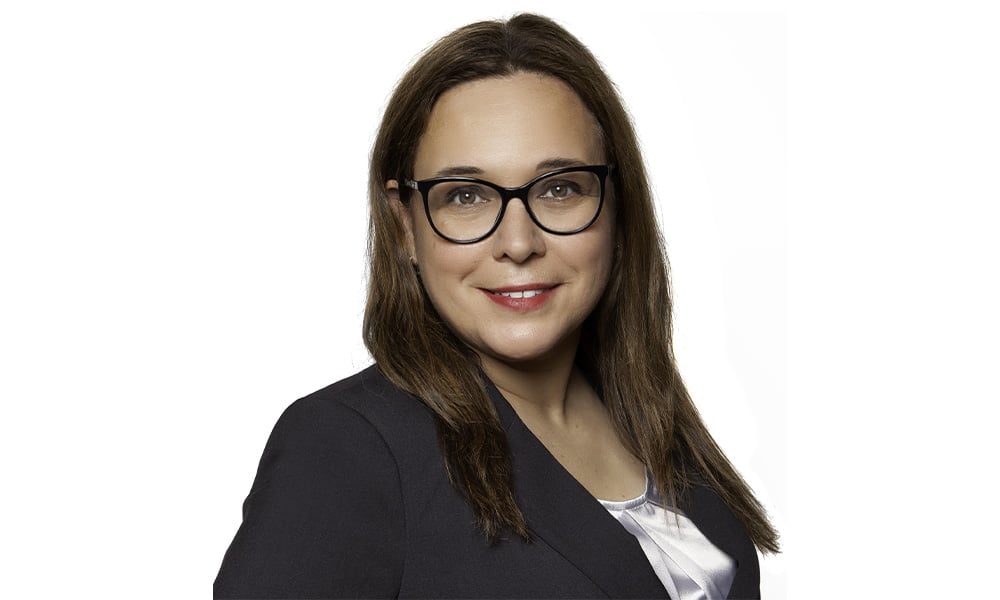 A cross-functional project led by Danone Canada's legal team helped the organization to be recertified as a B Corp this year, making it the country's largest consumer-facing certified B Corporation. The achievement recognizes high standards of social and environmental performance, accountability, and transparency, through a rigorous evaluation process.
The legal team has supported Danone's initiatives to improve consumer health, the environment, the safety and well-being of its employees, the communities in which the company does business and its corporate governance. The food company's sustainable development commitments include a new waste and recycling management contract to drive towards zero waste to landfill in Danone's plants in North America, and support for major circular economy initiatives such as becoming a founding-member of the Circular Plastics Taskforce and a signatory of the Canadian Plastics Pact.
"Our B Corp certification recognizes our collective efforts in meeting the highest standards of social and environmental performance and our commitment to using our business as a force for good," says Isabelle Rayle-Doiron, general secretary and general counsel for Danone Canada.
Rayle-Doiron not only leads the legal and regulatory affairs functions for the organization, but she also manages compliance, government affairs, sustainability, scientific affairs and communications. She also takes responsibility for the reputation of the organization, and works to position Danone as a leader in its industry. Rayle-Doiron joined Danone seven years ago after previously working at Hydro-Québec where she led various legal teams and was responsible for matters including environmental and Indigenous law.
As general secretary at Danone, Rayle-Doiron works with her team to fulfill its mission to "pave the way for sustainable growth" so with this goal in mind, team members are encouraged to challenge the status quo in search for better solutions. This involves breaking down silos and creating connections with different departments throughout the organization.
"Our aim is to improve operations and amplify efficiency within our company, allowing room for more innovation and growth," says Rayle-Doiron. Goals for her 16-person legal team this year include implementing new legal onboarding training tools and processes for increased speed and agility.
As part of Danone's commitment to positively impact people's health, the legal team is also working with all departments at Danone to finalize the organization's sustainability roadmap for 2022 to 2025.
Another focus for Rayle-Doiron is continuing to build Danone's culture with employees and external stakeholders by anticipating trends and advising on key issues to capture business opportunities and address risk.
Like many organizations, Danone faced significant challenges during the COVID-19 pandemic, so Rayle-Doiron's legal team played a key role in keeping all departments apprised of new developments, evaluating the impact on operations and advising the business on measures, plans and guidelines to be put in place. Throughout the crisis, the team – which is split between the company's Toronto and Montreal-area offices – also maintained its focus on ongoing legal issues for the business, including advertising and marketing, data privacy, labour and employment, general corporate work, compliance, and occasional M&A transactions.
"Our team was incredibly agile, allowing us to quickly pivot and prioritize the safety of our team, while maintaining our business continuity. As a result, we were able to continue driving our mission to bring healthy products to as many Canadians as possible," says Rayle-Doiron."
"With the resilience that our people have shown throughout the last couple of years, I am confident that we are ready for anything that can come our way," she says.