Some days, it can be a challenge for in-house counsel to know where to focus their time, between managing changes to legislation on the labour and employment front in many provinces this year, anticipating the introduction of legalized recreational cannabis and implications for the workplace, to juggling the growth of their own organizations.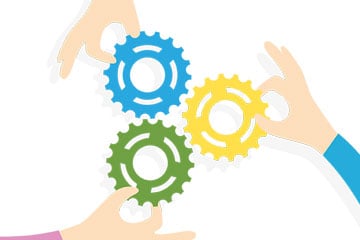 Some days, it can be a challenge for in-house counsel to know where to focus their time, between managing changes to legislation on the labour and employment front in many provinces this year, anticipating the introduction of legalized recreational cannabis and implications for the workplace, to juggling the growth of their own organizations. For Phil Shaer, between managing the personnel component of the growth of Canada's first publicly traded medical marijuana company, and tracking the company's growing patent portfolio, he has his hands full. As he manages both the general counsel and human resources role, he is seeing it all play out.
"We have 750 jobs open right now — it won't shock me if we're 2,000 people this time next year. There were 200 people when I was hired two years ago," says Shaer who is chief legal officer responsible for legal and human resources at the company formerly known as Tweed Marijuana Inc., located just outside Ottawa in Smiths Falls, Ont. "We're moving so fast we're having weekly calls about what's going on. We're all focused on it amongst a host of other things."
But while the challenges of a changing landscape around rules in employment law is one thing he has to track, his main focus right now is managing the company's fast-moving intellectual property.
"My mandate in particular this year was to increase the size of our patent portfolio. It's super critical in our view, in part because we're maturing as a company and some of the things we're doing are part of becoming more mature company and we have more financial wherewithal to do that," he says.
"I am actually at the stage where I have a consulting firm I'm using and we now have a weekly call about what we invented this week and what is the progress of the filing, etc.," he says.
With a background in tech and IP, Shaer says he is probably "more realistic" about what he thinks will succeed in terms of patents. "Do we do prior art searching and that kind of thing? Absolutely. I would rather file a good patent I have more confidence will hold up than a bunch that will die on the vine in the application phase just because they are obvious or when the entire industry has matured five- to 10- years down the road and there is the odd patent war. I've lived that on the tech side before," he says.
Shaer knows if you have something good it could be worth a lot of money in the future. "Patenting a strain [of cannabis] is pretty challenging. There are some people doing it, but do I think it will hold up? I find it hard to believe, to be honest, because you can mix two strains together, but that doesn't make it yours. If someone breeds another type of tomato, they don't own that type of tomato exclusively. That's not how patents work when it comes to genetics," he says.
Canopy has looked into plant breeders' rights and anticipates leveraging it in the future, but Shaer says it really is about having created a new strain.
Shaer works closely with Thomas Shipley, Canopy's vice president, quality and assurance and regulatory affairs.
"Where we're running into issues is on trademarks in the U.S." says Shaer. "Tweed is all about branding, so I get lots of reach-outs from marketing about filing patents. We get lots of reach-outs from all the jurisdictions and have to make decisions about what makes sense."
Among the trademarks Shaer has filed in the U.S. is Tweed's "Hi." trademark. It appears on goods such as T-shirts the company sells online and at the store in Tweed. "We have trademarked that, but in the U.S., we're having a fight with someone who has filed a similar one. The reality is both are related to cannabis, so our filing is for apparel. It's innocuous, but the USPTO [United States Patent and Trademark Office] — certain trademark agents — will say 'That is not really what you sell.'"
The goal is to protect assets he believes are valuable to the company. "Branding and marketing has always been a big part of our makeup."
Sister company Canopy Health Innovations has filed more than 20 patents already this year related to medical indications.
"Is there value in having certain things patented because we want to block people as the market is in its infancy? If we can slow other people down in a legitimate way that's not a terrible thing," he says.
Employment issues
Cannabis is also on the minds of other in-house counsel in terms of what it will mean when recreational product becomes legal later this year. Robert Soccio, general counsel, corporate secretary, compliance officer and director of human resources for Navistar Canada, says the commercial truck manufacturer is treating it the same as how alcohol or drugs would be treated in the workplace.
"It's not allowed onsite or in the office or distribution centres or factories. There is also the medical marijuana aspect and that provides an interesting wrinkle, but if prescribed by a doctor, then we have to be advised about it especially in a factory or warehouse environment where if there is any impairment by somebody's judgment or change to the ability to operate heavy equipment or health and safety concerns — that will be the challenge. I think you manage it like any other situation where someone has a prescription or disability they need to accommodate according to law," he says.
Soccio says any misconception that recreational cannabis can be brought to the office is something companies are going to have to communicate well to employees just like drugs and alcohol. "There will be a definite need to communicate the specific policies," he says, adding it will be incumbent on compliance groups to make sure the new law is well understood by the executive and management team, and policies will have to be updated and communicated clearly to employees to address the new law.
Bill 148, the Fair Workplaces, Better Jobs Act is also causing challenges for employers as they come to understand the full weight of the new legislation.
"There is some confusion around how the emergency leave interconnects with the other leaves such as critical illness, family leave and bereavement leave. I think there will be confusion over how this practically plays out between companies and the unions," Soccio says. "That's something we will have to manage as we go along."
While the increases in leaves available — emergency, critical illness, parental — will be an initial challenge for some organizations, many federally regulated institutions offer those as best practices already.
Robert Piasentin, general counsel at Sierra Systems in Vancouver, says he has been focused on many of the changes in Ontario, especially with the new mandatory leave requirements, for personal emergency, for example, as "they have the potential to be extremely expensive," he says.
"It has been taking a fair amount of time as we analyze what the requirements mean and how they might impact us from productivity, profitability and utilizaiton perspectives," he says.
Other changes that impact organizations in terms of "equal pay for equal work" — which applies to part-time and seasonal workers such as public golf course staff and parks maintenance personnel — has some wondering how they will pay for it all.
"I think the changes will impact municipalities in much the same way they will impact private sector businesses," says Mary Ellen Bench, city solicitor for the City of Mississauga. "The cost of implementation is our biggest concern, as there is already considerable pressure on municipal budgets to deliver services without an increase to property tax. Municipalities are constrained in how we can raise revenue, and property tax is the key tool available to us. This may result in municipalities hiring less part-time/seasonal staff."
On the one hand, part-time and volunteer firelighters were exempt and for many municipalities that is a huge victory — even the City of Ottawa relies on volunteer firefighters.
Bench also sees giving the Ontario Labour Relations Board the authority to amalgamate bargaining units within a single employer a concern as it takes away the right of an employee to choose their representation. "The organizing of smaller bargaining units that later consolidate with a larger bargaining unit would fail to take into consideration the choice of employees," she says. "Employee rights are overshadowed, which significantly alter their status in the union by impacting their seniority, which is a fundamental aspect of union membership."