In-house lawyers value low cost, efficient timelines and personalized service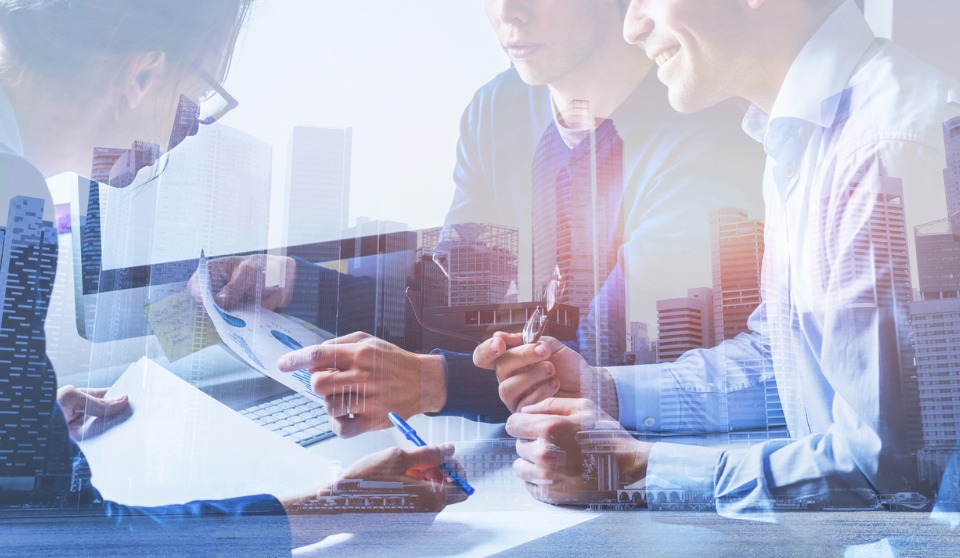 Large, prestigious law firms traditionally had the edge when it came to attracting corporate clients, but the climate has changed in Canada. Corporate law boutiques have become increasingly popular and often boast in-depth expertise, together with a smaller client list so they have more time to offer individualized service. Moreover, lower overheads allow for lower costs, which is extremely appealing to clients. A number of factors make corporate boutiques the first choice for many clients: Lower cost, personalized relationships and efficient service are among the top priorities for businesses.
"You get a more personalized service and a promptness of response with boutiques," says Laura Wheeler, senior director, business affairs at Vancouver-based multimedia entertainment company Wind Sun Sky Entertainment, a client of entertainment law specialist MEP Business Counsel.
"At MEP, they have such broad knowledge and they can relate to the challenges of a small company and address them," she adds. "I feel like we're taken care of. With a larger firm, you don't get that same sense of service." MEP helps Wind Sun Sky with a wide range of services relating to entertainment law, including acquisition agreements, talent agreements and rights agreements. It is also helping the firm to diversify its portfolio to include co-production projects.
For Toronto-based private merchant bank Forbes & Manhattan, the services of Wildeboer Dellelce LLP are used for many transactions, including private placement and financing.
"A firm like Wildeboer punches above its weight," says Neil Said, legal counsel at Forbes & Manhattan. "You get high-quality work product and very efficient timelines but at a much more reasonable rate than you would get from a big firm. That's why we continue to use Wildeboer over and over."
In addition to providing legal services, the boutique helps F&M with business transactions; for example, facilitating an introduction to a company in Colombia that is looking to go public. Wildeboer is now working on a transaction to amalgamate the company with a publicly listed shell, owned by F&M.
Also valuing the services of Wildeboer, Toronto-based stock exchange NEO Exchange initially hired the boutique firm to assist with onboarding during its busy launch period in 2015 and continues to use its services for regular legal analysis.
"Cost is a big consideration when you're a new entrant," says Cindy Petlock, chief legal officer at NEO. "Attitude as well. Boutiques take the time to deal with you as people and they explain everything so well and provide information in a consumable way. At large firms, you take your chances."
Mid-tier gold producer Gran Colombia Gold Corp makes use of large law firms for issues such as litigation, but boutiques are favoured for niche areas and day-to-day legal issues such as continuous disclosure and shareholder meetings.
"With large firms, you don't have a one-on-one relationship," says Amanda Fullerton, vice president, legal and assistant secretary at the gold producer, which is operated by a team of just six staff in Toronto. "With a boutique, I find that they really know what's important to the client."
How we did it
Last year, Canadian Lawyer asked lawyers, in-house counsel and clients from across Canada to vote on the top corporate law boutiques. They were asked to rank their top firms from a preliminary list, with a chance to nominate a firm that was not included. To be considered in the vote, firms were required to have at least 80 per cent of their business come from corporate law. The final rankings were determined through a points system, in which firms were rewarded on a sliding scale for the number of first to 10th-place votes received. https://www.canadianlawyermag.com/surveys-reports/boutique-firm-rankings/client-centred-growth-top-ten-corporate-boutiques/275406
Top 10 corporate boutiques (listed alphabetically)
Allen McDonald Swartz LLP
Toronto 
amsbizlaw.com 
Allen McDonald Swartz LLP was founded in February 2015 to provide clients with strategic counsel, sophisticated business law advice and exceptional client service in a rapidly changing legal marketplace. The firm's lawyers — Jennifer Allen, Fraser McDonald, Jillian Swartz, Henry Bertossi and Brad Elberg — are all Bay Street veterans. Their clients include entrepreneurs, high-net-worth individuals, family-owned businesses, private and public companies, multi-national enterprises, law firms, independent committees, charities and not-for-profit organizations. The lawyers at AMS advise clients on mergers and acquisitions, reorganizations, privacy and anti-spam, financings, securities compliance and regulatory work, capital markets transactions, governance and business-critical commercial arrangements. Among the firm's clients are a world-renowned museum, a pre-eminent Canadian university, a global elevator company, a multi-national that produces luxury automobiles and motorcycles, a national consumer packaged goods business, a social enterprise offering affordable housing and a not-for-profit organization that provides services to persons with developmental disabilities.
BAX Securities Law
Toronto 
baxsecuritieslaw.com 
BAX Securities Law provides bespoke corporate finance, securities and financial services regulatory advice focusing on the fintech, P2P, crowdfunding, securities and financial services registrants, crypto-currency/blockchain and real estate syndication areas. BAX's clients are public and private companies from across Canada. BAX Securities Law was formed in 2013 by Barbara Hendrickson, a senior securities lawyer. Located in downtown Toronto, BAX provides in-depth corporate finance and securities and financial services expertise in a boutique environment.
DuMoulin Black LLP 
Vancouver
dumoulinblack.com
Founded in 1966, DuMoulin Black LLP is a leading boutique business law firm in the heart of Vancouver. While closely tied to the local and national regulatory and business communities, the firm's clients and their transactions reach around the globe. With more than 50 years of service behind it, DuMoulin Black boasts the resources, relationships and stability to structure and co-ordinate corporate finance and M&A deals regardless of industry, size or scope. Its lawyers have experience in corporate, commercial and securities law in a wide range of industries including mining, life sciences, industry, technology, food and beverage and energy. DuMoulin Black stays true to its boutique firm values while continuing to innovate and adapt to serve its clients in today's fast-paced business environment.
Hansell LLP
Toronto 
hanselladvisory.com 
Carol Hansell founded Hansell LLP in 2013 after more than 25 years in private practice. The firm acts for boards, investors, shareholders and management teams on a range of matters. Its clients include public, private and Crown corporations. Hansell LLP advises clients on major transactions and internal investigations. It provides expert evidence in litigation, counsels on strategy, designs governance structures and processes and advises on board effectiveness. Hansell McLaughlin Advisory provides government relationships and communications advice and, together with Hansell LLP, belongs to the Hansell McLaughlin Advisory Group. Together, the two firms are comprised of five lawyers, three senior consultants, two senior advisors, a data scientist, a governance analyst and three administrative staff members. Their professionals are regularly quoted in media such as The Globe and Mail, Financial Post, Law Times and Business News Network.
LaBarge Weinstein LLP
Ottawa, Toronto, Vancouver
lwlaw.com
Founded in 1997, LaBarge Weinstein is a client-centric business law firm primarily serving knowledge-based companies, technology startups and their investors. The firm provides innovative and business-focused solutions throughout a company's life cycle from startup to IPO and beyond. LaBarge Weinstein is made up of a dynamic team of 25 lawyers who have recognized expertise on public and private financing transactions, mergers and acquisitions, securities law, tax structuring and commercialization of technology. Having closed many billions of dollars in financing and acquisition transactions, LaBarge Weinstein has many notable current and past clients including: Coherent Path, Fully Managed, Canopy Growth, ApplyBoard, Avivagen, Fiix, 7shifts, Vena Solutions, You.i TV, Mejuri, Shopify, Wattpad and MindBridge Analytics.
MEP Business Counsel
Vancouver
meplaw.ca
MEP Business Counsel launched in 2014 to redefine the way legal services are delivered for business. Its lawyers are recognized corporate and entertainment advisors from leading national and international firms who bring expertise in sophisticated M&A, corporate/commercial and project finance matters, as well as unparalleled entertainment law expertise. Led by partners Arthur Evrensel, Marshall Pawar, Ryan Patryluk and Jesse Ahuja, MEP advises some of North America's most progressive companies in both established and leading-edge industries. The firm provides strategic counsel to a broad range of clients, including: serial entrepreneurs, growth companies, private equity investors and multi-national corporations, across multiple industries. The firm also represents many U.S. and Canadian film studios, including: Lionsgate, ITV Studios, STX Entertainment, Legendary Pictures and Skybound North, and it acts as counsel to several well-known feature films and television series, including: A Series of Unfortunate Events (Netflix), Unspeakable (CBC and AMC), Coffee & Kareem (Netflix), To All the Boys I've Loved Before (Netflix), Sacred Lies (Facebook Watch) and Invincible (Amazon).
Metcalf & Company
Halifax 
metcalf.ns.ca 
Established in 1986, Metcalf & Company is a six-member firm led by partners Frank Metcalf and Eric Machum. The firm represents clients in the marine, transportation and related industries. The firm's lawyers advise on all aspects of the corporate and commercial component of its clients' business in addition to maintaining a strong insurance practice in the P&I, H&M and subrogation arena. The firm has drawn praise for its recent work involving ship financing, vessel purchase and sale and importation, including all support vessels for BP Canada's recent exploratory well program off Nova Scotia. In addition, Metcalf & Company has been involved on behalf of leading insurers in large, complex litigation across Atlantic Canada and Ontario related to shipping, insurance and transportation matters. Clients appreciate the firm's commitment to practical, commercially minded advice stemming from its lawyers' hands-on marine experience.
Miller Titerle Law Corporation
Vancouver 
millertiterle.com 
Miller Titerle + Company is a leading business law firm that is employee owned, believes lawyers do better work when they believe in what they do and strives to constantly create better experiences for its clients and people. The firm's practice covers a full range of business legal services, including M&A, corporate commercial law, employment law, resource and project development, environmental and regulatory, financial services, litigation and Indigenous law. Key clients include institutional clients such as Paper Excellence, Royal Gold and KSL Capital Partners; exciting mission-driven SMEs such as Habanero, InforifAI and ChopValue; strong Indigenous nations such as Squamish, Tsleil-Waututh, Osoyoos and Sto:lo; and large business law firms without a B.C. presence.
Sangra Moller LLP
Vancouver
sangramoller.com
Sangra Moller is one of Canada's leading business law firms, specializing in M&A, debt and equity finance, securities and corporate and commercial law. The firm's exceptional growth has been founded on superior transaction execution and finding creative business-oriented solutions for clients in challenging situations. While the firm is a "boutique," it regularly leads significant domestic, cross-border and international transactions, which are similar or greater in value and complexity than those of some other leading national firms. The firm regularly advises clients on the TSX, NYSE, NASDAQ, TSXV and other major international markets. Its lawyers have a reputation for business insight, precedent-setting transactions and exceptional and timely service. Sangra Moller and its lawyers have been recognized by clients and other professionals and in various publications and rankings.
Wildeboer Dellelce LLP
Toronto
wildlaw.ca
Wildeboer Dellelce LLP is one of Canada's premier corporate, securities and business transactional law firms. With more than 50 legal professionals, the firm offers its services in the following areas: corporate finance and securities, M&A, tax, debt products, structured finance and asset management, commercial real estate, corporate and commercial, corporate governance and executive compensation. The firm works across all traditional industries including financial services, real estate, technology, life sciences and biotechnology, industrial and consumer products and mining and natural resources. The firm is also recognized for its work in new and emerging markets including cannabis, fintech and esports.
Related stories