Ken Fredeen and Cheryl Foy call on in-house lawyers to submit their ethical dilemmas anonymously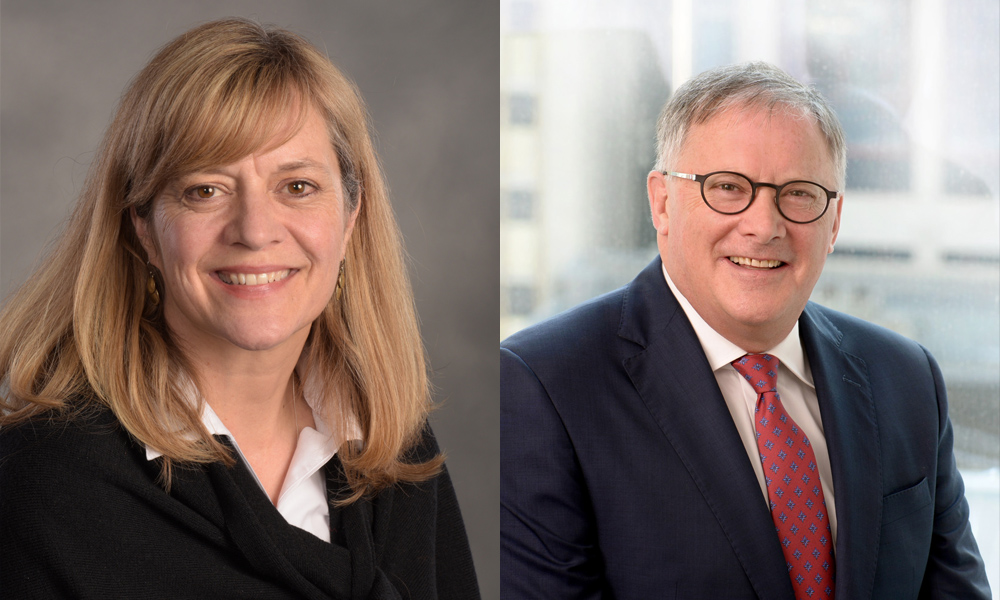 WE'RE OFFERING this advice column to support you as you tackle ethical and professional issues. Go to canadianlawyermag.com/inhouse/ethics to submit your questions anonymously.
QUESTION: "I always struggle with relationships with outside counsel. Firms, especially the big ones, are adept at cultivating relationships through gifts, giving a counsel networking opportunities he/she might otherwise not have, dinner, and award nominations. How do you ensure that your judgment around giving work to outside lawyers is not compromised?"
FREDEEN: The simple answer — can you look in the mirror and confirm to yourself that your objectivity and independence to act in the best interests of your employer remains intact?
We work in a profession and live and work in a networked society where relationships are important and can be helpful to you and your organization. Kudos to lawyers and law firms who take the initiative and the time to build and nurture relationships with people like us. It is an opportunity to not only get to know the lawyers and law firms but understand their skills and learn about their experiences.
The networking opportunities are also important as we build our relationship web. It is not lost on us that the intent is also to gain our business, but we both know that our obligation is to hire solely on what is in the best interests of our client.
Early in my career, I worked for an international airline. I was responsible for litigation. Put simply, one of the external lawyers who was acting for us in another country (and wanted more work), offered me the opportunity to have a "girlfriend." An extreme example of compromising my independence for sure. I fired him.
Clearly, the line has been blurred for you. With COVID-19 lingering and social distancing (hopefully) the temporary norm, you now can address your discomfort. For starters, reflect on behaviours within your organization. Does your organization have a policy on accepting and giving gifts? If not, it needs one and you can draft it. It should be applied at all levels of your organization, including the law department. What role can you play as corporate counsel in creating an appropriate policy and playing a role in educating and creating a more ethical organization? After all, the general counsel is the most senior gatekeeper for ethical behaviour.
Your loyalty to your client will always mean that you will do what is best for your client, even without a policy on gift giving/receiving. But remember that relationships are important and the connections you make through networking, and even the awards and recognitions you receive, are all good for your employer. You just need to look in the mirror and answer the question: Has my independence and objectivity been impaired?
One last thought. If a law firm or lawyer offers you something that makes you feel uncomfortable or compromised, you can always say no. Or you can be clear that you will pick up the tab the next time. I am sure that lawyers and law firms would accept and appreciate your offer.
FOY: To me your discomfort shows a level of self-awareness that is commendable and should be maintained. I'd say that this is a question that we as counsel should be asking ourselves regularly. Objectivity and an ability to put the client's interests first is essential to our work, whether in the selection of counsel or advising the CEO about the termination of a colleague.
I agree that counsel relationships are important and beneficial to the employer. However, the benefit that accrues to you as an individual from relationships is secondary to your duty of loyalty and commitment to your client. Unlike Ken, I'm not as certain that gifts are always given innocently and without awareness of the sense of obligation created by receipt of a gift. I also note that it is incredibly difficult to refuse or return a gift without giving a slight. For this reason, law firms, too, have a role to play here as they are aware of our obligations as counsel and should work to support inside counsel as we seek to act with the utmost integrity. It is simple for a law firm to ask a client if they are comfortable with the gift or invitation.