It is important to leverage the provisions of the legislation, write Janice Bereskin and Jennie Yum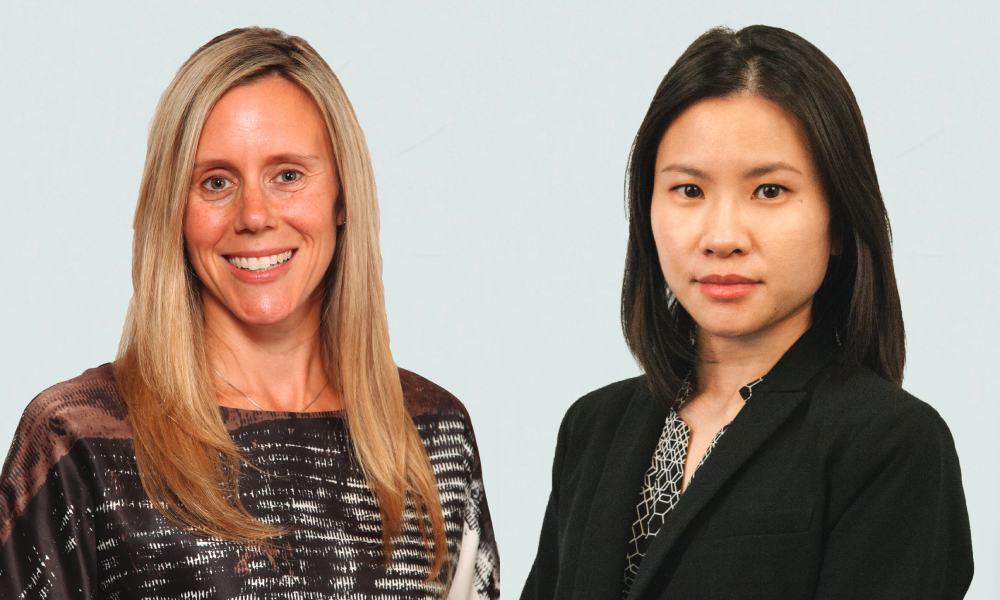 Significant amendments to the Trademarks Act came into force on June 17, 2019. Among the amendments are changes to the definition of a trademark and the ability to obtain trademark protection internationally through the Madrid Protocol.
It's important to understand how best to leverage the provisions of the legislation both in Canada and abroad.
Rights afforded by registration
A trademark represents the goodwill of the business it symbolizes. As such, it is an asset that increases the value of the business. Although certain common law rights can arise through use alone, registration provides additional important benefits. Registration grants the owner exclusive statutory rights for the registered goods and services throughout Canada for a period of 10 years, (which can be renewed for further 10-year periods), irrespective of whether there is use across Canada or only in a specific geographical region. Registration also provides for improved enforcement options.
Ownership of a registered trademark or prior application may provide a ground of opposition against a third-party trademark application.
A registered trademark also allows for registration of a corresponding .ca domain name. This is particularly important for non-Canadian entities. In order to register a .ca domain name, registrants must satisfy the Canadian Presence Requirements. Non-Canadian entities that cannot otherwise satisfy these requirements are permitted to rely on ownership of a Canadian registration.
New types of trademarks
A trademark can be a combination of letters, words, sounds or designs. The amended Trademarks Act introduced several "non-traditional" marks that are now eligible for trademark protection in Canada. These include holograms, moving images (e.g., short motion clips), scents, tastes, textures, position of signs (e.g., the particular placement of a mark on a three-dimensional object) and colours.
Non-traditional marks give rise to a new range of possibilities for companies and brands looking to distinguish their products from those of their competitors. For example, companies can now apply for protection for a "waffle type texture as applied to the surface of toilet paper" or a "coconut scent diffused throughout a retail store setting." The ability to apply for protection for moving images and holograms is especially relevant, particularly given the rise in popularity of video clips on many social media platforms. These changes present new possibilities for marketing and protection of important brands.
Trademark owners should also be aware of important restrictions for trademark protection. A non-traditional trademark cannot be registered if it is deemed to be functional. For example, taste marks will generally be considered functional in association with goods or services whose primary purpose is to provide or impart a flavour. Similarly, a scent mark in association with perfumes or air fresheners would likely be unregistrable if the primary purpose is to provide a pleasing scent rather than an indication of source.
Registration process
Although the 2019 Trademarks Act facilitates the filing of trademark applications, examination of new applications currently takes about two years. Although this delay is regrettable, a filed application is searchable and, therefore, may act as a deterrent to third parties seeking to register similar marks.
The new Trademarks Act no longer requires use as a requirement to obtain registration. Applicants, therefore, are now able to obtain registration in Canada without having to file based on prior use in Canada or elsewhere (if they possess a home registration) or filing a Declaration of Use in Canada. That said, examiners more frequently make objections based on alleged descriptiveness or non-distinctiveness that must be answered even if they are of dubious merit.
Searching
As is the case in many countries, trademark clearance is a costly challenge, but it must be done in order to properly assess the availability and registrability of a proposed mark.
International protection
With the changes to the Trademarks Act, Canadian applicants are now able to rely on the Madrid Protocol to facilitate international trademark protection. The Madrid Protocol is an international treaty that enables applicants in member countries to extend trademark protection from their home country to other member states. Previously, if an applicant wished to file a trademark application outside of Canada, the application had to be filed directly with the national trademark office in that country. If more than a few such applications are involved, this would constitute a significantly higher cost compared to reliance on the Madrid Protocol.
Canada's accession to the Madrid Protocol presents an excellent opportunity for Canadian trademark owners to expand their trademark portfolio internationally. Now, Canadian companies can file all of their applications in one shot — by filing a single trademark application in Canada (or relying on an existing Canadian registration) and then filing an international application, designating further jurisdictions of interest.
Janice Bereskin is a partner with Bereskin & Parr LLP and leader of the firm's Trademarks practice group. Her practice focuses on Canadian and international trademarks. She has in-depth experience in search analysis, filing applications, oppositions and cancellation proceedings.
Jennie Yum is an associate with Bereskin & Parr LLP and a member of the Trademarks practice group. Her practice focuses on trademarks clearance and prosecution, copyright law and related litigation support.