Those using social tools must disclose any material connection.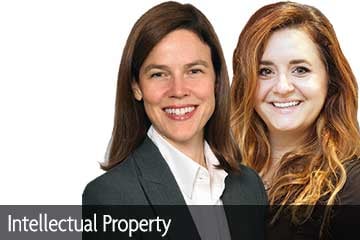 Social media influencers are a marketing communications channel that allows companies to target a particular audience in a way that may not be possible with traditional media.
The existence of "influencers" and "tastemakers" is not new. Diana Vreeland, the iconic columnist at Harper's Bazaar and Vogue through the 1940s, 1950s and 1960s, famously said, "What these magazines gave was a point of view. Most people haven't got a point of view; they need to have it given to them — and what's more, they expect it from you. . . ." While Vreeland may have had the power to raise and lower hemlines, her reach was arguably not as broad or as instant as her contemporaries who have social media at their helm. To keep pace with this form of advertising, regulators are taking steps to ensure that truth-in-advertising principles from traditional media are equally applied to social media channels. For example, in "The FTC's Endorsement Guides: What People Are Asking," the U.S. Federal Trade Commission has advised foreign social media influencers that, to the extent it is reasonably foreseeable that a social media post will be seen by and affect U.S. consumers, U.S. law would apply and a compliant disclosure, including of the existence of any material connection with a brand, would be required. As a result, influencers may need to be aware of how legislation across various countries applies to their social media posts.
The FTC emphasizes the importance of ensuring an endorsement reflects the honest opinion of the endorser and the endorsement should not be used as a way to make a claim that the product's marketer couldn't legally make. If there's a connection between an influencer and the marketer that may affect how consumers evaluate the endorsement, that connection should be disclosed. The FTC has posted several endorsement guides that answer commonly asked questions and provide guidance for proper disclosure across multiple social media channels.
Similarly, in Canada, the Competition Act prohibits misleading advertising and deceptive marketing practices, and just like any other form of marketing, these provisions apply to influencer marketing as well. Ad Standards, the self-regulatory body in Canada for advertisers and media companies, has recently released its Disclosure Guidelines, which it created in collaboration with an industry panel of influencer marketing companies. These guidelines are intended to compliment the requirement to disclose material connections that already exists under Clause 7 of Ad Standards' Canadian Code of Advertising Standards and the Interpretation Guideline #5 — Testimonials, Endorsements, Reviews. The Guidelines also list other sources that influencers may wish to consult, including the FTC's Endorsement Guidelines.
The FTC and Ad Standards, with their similar guidelines, require influencers to:
• Do make the disclosure of a material connection clear and conspicuous, in close proximity to the endorsement and not buried in a list of hashtags;
• Do make your disclosure upfront and identifiable in videos — it is possible a disclosure at the end of the video will be missed;
• Don't simply tag the brand — that is not sufficient to demonstrate a material connection between the brand and the influencer. Similarly, disclosures should be written with unambiguous language — a "thank you" to a brand doesn't necessarily communicate that the endorser received something for free or that they were given something in exchange for an endorsement;
• Do use hashtags that are recognized as clear and widely accepted — influencers and brands should not assume that viewers will understand industry-specific terms and jargon.
Additionally, both the FTC and Ad Standards have given channel-specific guidance for YouTube, Instagram, Snapchat, Twitter and blog posts on how to ensure that disclosures are tailored to each specific platform.
There is a growing consensus among consumer protection agencies, regulators and industry groups about the importance of clear and effective disclosure of material connections between influencers and advertisers. Disclosing material connections is not only important from the perspective of consumer protection, it is also important for the reputation of advertisers and influencers in maintaining their brand equity. Consumers will quickly lose trust in brands (whether the business itself or the influencer) when they realize that the advice is presented in a misleading or deceptive way.
Jennifer McKenzie is a partner and leader of the regulatory, advertising & marketing and co-leader of the cannabis practice groups at Bereskin & Parr LLP.
Amanda Branch is an associate at the firm whose practice focuses on copyright and digital media, as well as regulatory, advertising and marketing law.
Jasmine Godfrey also contributed to this article.