Chartwell's $112-million sale of two BC-based care homes also in deals roundup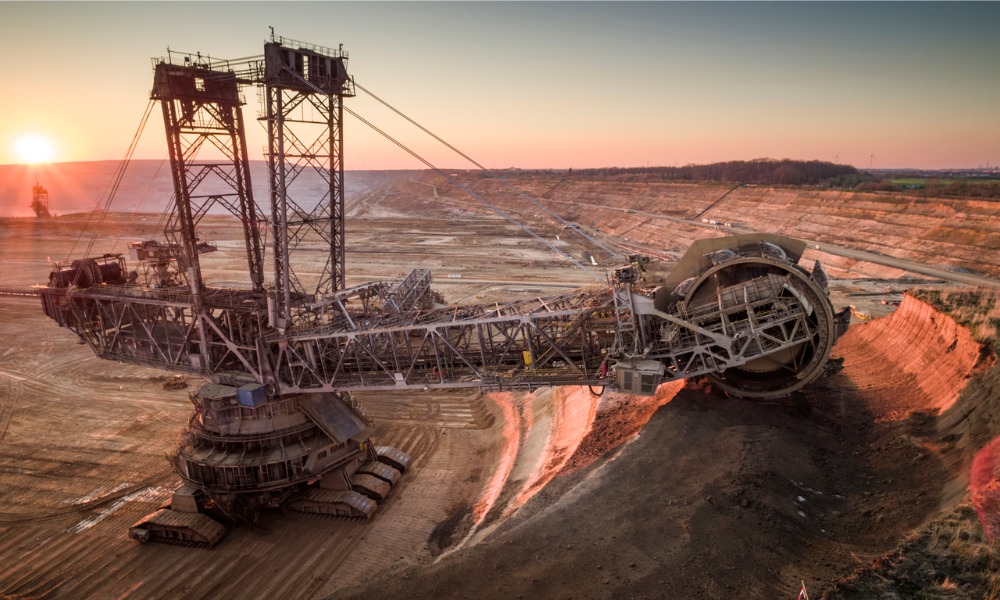 McMillan and Blakes serving as legal counsel in the merger of two Vancouver-based mineral mining firms leads the M&A deals announced in British Columbia this week. This week's deals roundup also includes Chartwell Retirement Residences' $112-million sale of two BC-based long-term care facilities.
American Pacific Mining to acquire Constantine Metal Resources
Vancouver-based companies American Pacific Mining Corp. and Constantine Metal Resources Ltd., entered into a definitive agreement in which American Pacific will acquire 100 percent of Constantine shares.
McMillan is serving as legal counsel to American Pacific. Blake, Cassels & Graydon is acting as legal counsel and Agentis Capital Mining Partners as financial advisor to Constantine.
The combined company will have access to two advanced exploration projects, namely Constantine's Palmer Project, a Southeast Alaska-based zinc-copper-gold-silver volcanic massive sulfide (VMS) joint venture with Dowa Metals & Mining Co., Ltd., and American Pacific's Madison System, a Montana-based copper-gold project.
"This is a transformational step for American Pacific as the Palmer Project gives us an established PEA-stage asset with a tremendous amount of exploration upside," said American Pacific Mining CEO, Warwick Smith. "We are very impressed with the quality of technical work completed by Constantine and Dowa to-date and look forward to collaborating with our new partners and stakeholders to expand resources and realize the full potential of this high-grade VMS system while continuing to deliver exposure to progress and new discoveries across our existing portfolio of highly prospective past-producing exploration projects."
Constantine Metal Resources CEO, Garfield MacVeigh, said, "We believe American Pacific's focus, financing capabilities and breadth of exploration experience in the US will result in Palmer reaching its full potential. We would like to thank our shareholders, the team at Constantine, our Board and our joint venture partner at Palmer, Dowa, for all their support."
The deal is expected to close shortly after the approval meeting of Constantine securityholders, which is expected to take place in October 2022.
Chartwell to sell care homes to AgeCare Health, Axium Infrastructure for $112 million
Chartwell Retirement Residences, an Ontario-based retirement home owner and investor, agreed to sell two British Columbia long-term care homes to AgeCare Health Services Inc. and Axium Infrastructure Inc., for $112 million.
Proceeds from the transaction will go towards repaying credit facilities that have been used to fund growth and developments.
"Chartwell's experienced and dedicated long term care team at these homes has a long and successful history of delivering quality care to our residents," said Chartwell CEO Vlad Volodarski. "Substantial growth in our retirement portfolio over the years and our recently announced transition of the Ontario LTC platform has led us to the decision to sell these LTC residences in British Columbia. It was critical that these properties be sold to a strong and reputable organization which holds similar values to Chartwell to ensure a smooth transition for our residents and employees. Our experience working with AgeCare and Axium as the transition of our Ontario LTC platform furthers strengthened my confidence that they are exactly the right partners to continue the legacy of Chartwell's long term care operations at these homes."
The deal is expected to close before the end of 2022, subject to required approvals.
Premium Brands Holdings buys Ohio-based King's Command, Ontario-based Golden Valley Farms
Premium Brands Holdings Corp., a Vancouver-based specialty food products producer, announced in its second quarter results the acquisition of King's Command, an Ohio-based cooked protein manufacturer, and Golden Valley Farms, an Ontario-based deli meats manufacturer, for a total of $86.5 million
"Throughout the chaos caused by the pandemic, we maintained our focus on the long-term and continued to invest in our people and businesses," said Premium Brands Holdings President and CEO, George Paleologo. "This past quarter was no different with us making $133.5 million in new capital allocation decisions, including the acquisitions of King's Command and Golden Valley Farms. Both of these businesses will play a significant role in supporting our organic growth initiatives as they provide us with much needed capacity solutions in two very exciting growth categories, namely cooked protein and dry cured meats. Looking forward, we are now positioned to exceed our 2023 objectives of $6 billion in sales and to achieve our longer-term goal of being one of North America's leading specialty foods companies."
Premium Brands Holdings disclosed in the report that they had a $285.2 million increase in revenue, amounting to $1.52 billion total revenue, compared to the second quarter of 2021.