MLT Aikins, Stikeman Elliott, BLG, Farris, McCarthy Tetrault also legal advisors in deals this week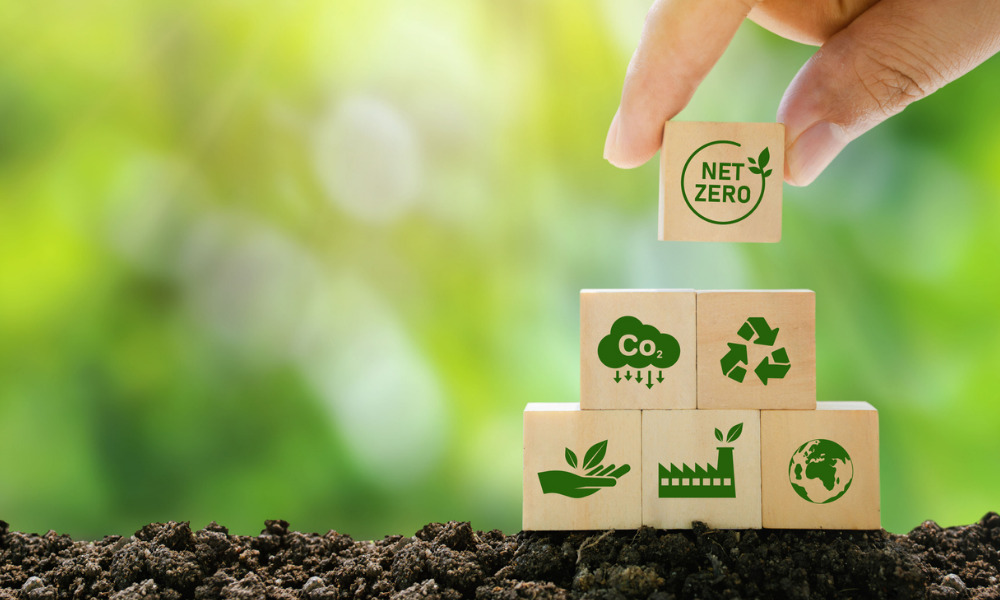 Torys was involved in two M&A deals this week, including AIMCo's acquisition of Manitoba-based Cando Rail & Terminals. MLT Aikins and Stikeman Elliott also advised the AIMCo deal, while Borden Ladner Gervais (BLG) joined Torys in BMO Financial's purchase of a Calgary-based sustainability advisory services and solutions firm. This week's roundup also includes Farris and McCarthy Tetrault assisting in PolyMet and Teck Resources in the merger of their Minnesota mineral mining portfolios.
AIMCo to acquire Cando Rail & Terminals from TorQuest Partners
Alberta Investment Management Corporation (AIMCo) agreed to acquire Manitoba-based Cando Rail & Terminals, operator of over 40 inter-connected industrial railyards, from TorQuest Partners. In addition to industrial railyards, Cando also operates nine terminals and one short-line railroad.
Stikeman Elliott LLP, Mayer Brown LLP and Fletcher & Sippel LLC are serving as legal counsel to AIMCo, while RBC Capital Markets is acting as an exclusive financial advisor.
Torys LLP and MLT Aikins LLP are serving as legal counsel to Cando and TorQuest, while Wells Fargo Securities, LLC is acting as the lead financial advisor.
AIMCo Head of Infrastructure, Renewables and Sustainable Investing, Ben Hawkins, said, "Cando is the type of platform investment that has become the hallmark of AIMCo's infrastructure portfolio. With this investment, our clients add one of Canada's most successful rail platforms to their infrastructure portfolios. We believe in Cando's incredible potential and look forward to collaborating with their exceptional management to realize a continued track record of growth."
TorQuest Partner, Jonathan Fraser, said, "Our investment in Cando exemplifies TorQuest's strategy of partnering with great people and investing in our businesses to achieve exciting results. Cando is a wonderful business, with wonderful people, and it has been a pleasure for us to partner with Brian Cornick, Steve Bromley, and all of the employees and employee shareholders of Cando."
Cando President & CEO, Brian Cornick, said, "TorQuest has been an excellent partner for us. Their commitment to investing in our business and our people has provided Cando with an exceptional platform for continued growth and success. We are delighted with the success of our partnership with TorQuest and excited about the next chapter of our business evolution in partnership with AIMCo. We look forward to continuing to support our customers and benefitting from AIMCo's considerable experience, relationships and resources."
The transaction is expected to close in late third quarter or within the fourth quarter of 2022.
BMO Financial to buy Calgary-based sustainability advisory services and solutions firm
BMO Financial Group agreed to purchase Radicle Group, a Calgary-based provider of sustainability advisory services and solutions, and technology-driven emissions measurement and management.
Torys is serving as legal advisor and BMO Capital Markets as financial advisor to BMO.
Borden Ladner Gervais (BLG) is serving as legal advisor and Citi as financial advisor to Radicle.
BMO Capital Markets CEO, Dan Barclay, said, "The acquisition of Radicle supports BMO's Climate Ambition to be our clients' lead partner in the transition to a net-zero world, and the progress we're making for a thriving economy, a sustainable future, and an inclusive society. Radicle's leading expertise and innovative solutions make BMO a leader in carbon credit development capabilities and the environmental commodity market. These capabilities enhance our commitment to help our clients understand and manage the risks and opportunities of energy transition."
Radicle CEO, Saj Shapiro, said, "We are very excited to join BMO Capital Markets. Radicle's mission is to enable planet-positive solutions by balancing economic interests with ecological impact. By joining BMO, Radicle will be able to continue serving its existing customers, accelerate its emissions reduction efforts, scale its activities across BMO's client network, develop additional sustainability services, and enter new markets."
The transaction is expected to close by the end of 2022.
PolyMet, Teck Resources to merge Minnesota mineral mining portfolio in joint venture
Mining firms PolyMet Mining Corp. and Teck Resources Ltd. agreed to form a 50:50 joint venture in Minnesota wherein the firms' respective NorthMet and Mesaba portfolios containing copper, nickel, cobalt and platinum group metals will merge under a single management renamed as NewRange Copper Nickel LLC.
Farris LLP is acting as legal advisor and Paradigm Capital as financial advisor to PolyMet. McCarthy Tetrault LLP is acting as legal advisor to PolyMet's major shareholder, Glencore.
"This joint venture will benefit all our shareholders; it provides access to large, polymetallic resources and creates the opportunity to evaluate development and operational synergies, which could be significant, for the NorthMet and Mesaba resources," said Jon Cherry, PolyMet chairman, president, and CEO. "The successful completion of this transaction is expected to more than double the resources attributable to PolyMet shareholders. It also introduces a new member to the NorthMet Project with a strong balance sheet, an exceptional record of community involvement and sustainable mining practices, and world-class technical and mining capabilities."
Upon deal completion, Glencore will retain its majority equity interest in PolyMet.