Thomson Reuters' 668-million-dollar purchase of US-based tax software firm also in deals roundup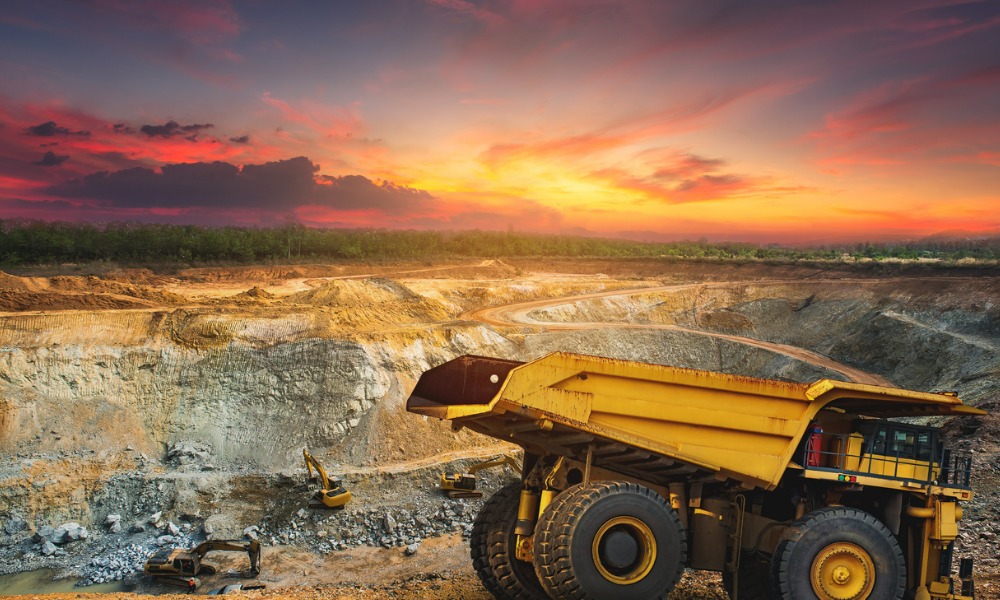 Torys, Blakes, McCarthy Tétrault, and Cassels are serving as legal counsel in M&A deals involving mining firms in Ontario and British Columbia, while Thomson Reuters is acquiring a US-based software company for approximately $668 million (US$500 million) in another deal this week.
Ontario's Triple Flag to acquire BC-based Maverix for $809 million
Mining firms Triple Flag Precious Metals Corp., based in Toronto, and Maverix Metals Inc., based in Vancouver, entered an agreement in which Triple Flag will acquire Maverix for $809 million (US$606 million).
Torys LLP is acting as legal counsel to Triple Flag and National Bank Financial as financial advisor.
Blake, Cassels & Graydon LLP and Davis Graham & Stubbs LLP are acting as Canadian and U.S. legal counsel, respectively, to Maverix, and Raymond James as financial advisor. CIBC provided a fairness opinion to the Maverix Board of Directors.
Upon deal completion, existing Triple Flag and Maverix shareholders will own approximately 77 percent and 23 percent of the combined company, respectively.
The combined company will continue as Triple Flag Precious Metals Corp., headquartered in Toronto, and will be led by Shaun Usmar as CEO. Geoff Burns, founder and Chair of Maverix, and another nominee of Maverix are expected to join the Triple Flag board of directors.
"This transaction creates the world's leading gold-focused emerging senior streaming and royalty company, bringing together two complementary portfolios in a compelling combination," said Triple Flag Founder and CEO, Shaun Usmar. "The combination is expected to be immediately accretive to Triple Flag's net asset value and cash flow per share, while targeting USD $7 million in annual pre-tax synergies. Both sets of shareholders will benefit from our enhanced scale, diversification, growth outlook and trading liquidity."
"The merger of Maverix and Triple Flag represents that rare opportunity to combine the best with the best," said Geoff Burns. "Since their respective inceptions, roughly 6.5 years ago, both companies have steadfastly stuck to their objectives of building pure play precious metals streaming and royalty companies, while simultaneously exercising prudent financial discipline. The increased scale of the combined company, with its highly complementary portfolios and a knowledgeable and supportive shareholder base, will provide real competitive advantages and should attract a premium valuation, to the benefit of both sets of shareholders. The industrial logic behind this combination is inescapable."
The deal is expected to close in January 2023, subject to customary closing conditions.
Virginia Energy to sell to Ontario-based Consolidated Uranium for $43 million
Virginia Energy Resources Inc., a Vancouver-based uranium mining company, and its Toronto-based peer, Consolidated Uranium Inc., agreed to Virginia Energy's sale to Consolidated Uranium in a $43 million (US$32.2 million) deal.
McCarthy Tétrault LLP is serving as legal counsel to Virginia Energy. Evans & Evans is acting as independent financial advisor to Virginia Energy's special committee of independent directors.
Cassels Brock & Blackwell LLP is serving as legal counsel to Consolidated Uranium, and Red Cloud Securities as financial advisor.
Included in the deal is Virginia Energy's Coles Hill Uranium Project, the largest undeveloped uranium deposit in the U.S.
"We see this transaction as a tremendous outcome for Virginia Energy shareholders who will receive an immediate and substantial premium to the Virginia Energy share price," said Virginia Energy Chairman and CEO, Walter Coles Sr. "Importantly, the transaction will preserve our shareholders' exposure to the Coles Hill project while providing diversification to an excellent portfolio of near-term productions assets in the US as well as a robust portfolio of exploration and development projects around the world. Under the stewardship of the CUR team, which boasts decades of global uranium experience, we feel very confident that, over time, our vision for Coles Hill to become an important source of US uranium production for the domestic nuclear industry will come to fruition."
"The acquisition of Coles Hill complements our existing US portfolio of assets, while significantly increasing our uranium exposure globally," said Consolidated Uranium Chairman and CEO, Philip Williams. "We have three buckets of projects in our portfolio: near term production, mid-term exploration and development and longer-term call options which provide exposure to large, high-quality projects with historic impediments to advancement. Today, Coles Hill fits into the latter category. Our due diligence process highlighted the strong local support for the project which is paramount for future development. Our plan is to take a measured approach to advancing the project with a focus on education and engagement with the local, state and federal levels of government. We compliment Virginia's management team, particularly Walt Coles Sr., in keeping this Project going through its tumultuous history and will endeavour to steward the Project forward with the same level of care and ability."
The deal is expected to close in the first quarter of 2023, subject to customary closing conditions.
Thomson Reuters to buy US-based SurePrep for $668 million
Thomson Reuters Corporation agreed to acquire SurePrep, LLC, a US-based tax automation software and services provider, for $668 million (US$500 million) in cash.
SurePrep caters to over 23,000 tax professionals at CPA firms, wealth management firms, and others.
Thomson Reuters President of Tax & Accounting Professionals, Elizabeth Beastrom, said, "Thomson Reuters sees significant value and opportunities in SurePrep. The acquisition will support our strategy to empower tax and accounting professionals with the very best technology to simplify workflows, drive insights and improve efficiency."
"This transaction builds on our existing partnership/reseller arrangement to deliver our vision of end-to-end tax automation that solves our customers' biggest pain points," said SurePrep CEO Dave Wyle. "Additionally, Thomson Reuters has made it clear they are committed to maintaining SurePrep's ability to interoperate with multiple vendors across an open tax software ecosystem. We could not be more excited for what this combination brings to our team members, our customers, and the future of applied artificial intelligence."
The deal is expected to close in the first quarter of 2023, subject to specified regulatory approvals and customary closing conditions.