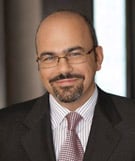 The managing partners of BCF LLP admit that Quebec's legal market is jammed with law firms yet is also somewhat anemic, so competition is tough.
However, the firm, which started in 1995 and has offices in Montreal and Quebec City, has found its niche in the mid-market with a focus on working with small and medium-sized businesses by not just providing legal advice but by working as a partner in helping clients grow. Co-managing partners André Morrissette and P. Mario Charpentier talk to Canadian Lawyer about the firm's values, how it continues to be a vibrant and expanding enterprise that's been named one of Canada's top 50 best-managed companies.

Q.Tell me what sort of management structure your firm has.
MC: It's pretty straightforward. We have 55 partners, 130 professionals, and 300 employees. The partners are supreme and we have a 15-partner board of directors that meets regularly each month. Under that is the executive committee of four partners: André and I are co-managing partners, Jules Turcotte, the managing partner from Quebec City, and young Pierre Allard, who is learning the ropes.
AM: All those people are elected. We have a democracy.

Q. What are each of your roles as co-managing partners?
AM: Managing a law firm is an extremely difficult task, like herding cats. Lawyers are reluctant to be followers. If you want to be a leader you must be respected and earn their respect. So we felt that would only happen if we continued to practise law, but it would be impossible to practise and run the firm alone. So we are two people with very different talents. We complement ourselves and divide the job on our talents. Mario is in charge of recruitment, HR, and the finances of the firm. All of which are key in any firm. What I do is different. I'm more responsible for branding, marketing, strategic planning. We rely on one another; we consult each other all day long. We also consult the members of the executive committee and the board of directors because we are responding to their expectations.

Q. What does BCF stand for?
AM: Brouillette Charpentier Fortin. Now the official name is BCF. The main reason for that is that BCF is more then a group of a couple of partners; it is a multidisciplinary team and it was almost impossible to spell it out in English!
MC: We are a team and that means no one is more important than the other. We felt if we had no family names then the team would always come first.

Q. Can you talk about some of the unique aspects of law practice in Quebec?
AM: The legal industry in Quebec is extremely rich. We have a long history of the existence of law firms and it is high-density, but the market is kind of anemic. There are less and less transactions in Montreal and Quebec, which leaves a ton of good lawyers vying for that smaller piece of the pie — except in the mid-market and we are lucky to be in that area.
MC: We follow the drivers: we have strong tax, IP, tech, and health sciences practices. Montreal is the fifth biggest city for pharmaceutical, it has the third largest cluster of aeronautics in the country, and there are lots of software companies. We try to focus on areas that will survive on a worldwide competitive market. We try to focus ourselves on the mid-market. The big firms take all the big transactions and they are done from Toronto. We grow with our clients. They are loyal to us and we have an emotional link. It's not so glamourous but the respect of our clients is important.

Q. Who are some of your clients?
MC: Hyrdo Quebec, Bombardier, CGI, a lot of small businesses are our clients.

Q. How do you serve clients who have offices or business needs outside Quebec?
MC: We are not a national firm but we are the leading independent business law firm in Quebec. Thirty law firms are our clients for their Quebec needs. We are involved in many big transactions across the country and North America. We have great relationships with firms in Boston in life sciences, for example. We choose for our clients who are the best for our clients. We have the privilege to call senior lawyers outside of Quebec if we need them. In fact, the inbound and outbound practice is the fastest growing part of the firm. We are based in Montreal but out lawyers go with out clients all over the world: Brazil, Venezuala; India, all those emerging markets. We are used to working with many other firms.
AM: We are part of Meritas. These international relationships are also helpful.

Q. Are you looking to expand or open other offices?
AM: We have our hands full here in Montreal and Quebec City. We see our future growth in seeing our clients' businesses expand. We feel we'll do a better job helping clients hire the right people around the world rather than trying to be everything to everyone.

Q. Associate-retention is a big issue these days. What is your firm doing in that area?
MC: We've done pretty well since we began in 1995. We started with seven and now we have 130 professionals. We are open-minded; we listen to young lawyers and make sure they have fascinating files. We are always trying to hire lawyers that are better than us. We feel if they are working for a cause, more than just being a lawyer but wanting to leave their mark, they will have a lot more fun. We have also have a flat structure that let's them grow. So far so good for us.

Q. Does the firm have as set of core values that it adheres to?
AM: Our core values are our main asset. The reason we've been the fastest growing law firm is around those values.
MC: We repeat this every day. These are the core values: humility, authenticity, intensity, creativity, generosity. Around that we can do a lot. They are not just words, you have to act on those values.
AM: Our values are not usual, especially for law firms. You do not usually find them in professional services firms. They really capture our spirit here — this is truly who we are. It's not a marketing thing. We really try to live those values on a daily basis. The people that know us recognize those values are for real. At BCF, we've been the fastest-growing law firm in Canada for 12 years. We are also one of Canada's 50 best-managed companies. The reason for all that is our spirit and our culture.

Q. Do you have any kinds of team-building events for your lawyers and staff?
MC: Yes, we have specific programs. Every Thursday from 5 to 7, we have a full game of sports. We have an annual retreat of all the partners and then everyone joins. In the summer, with all the staff we have a family party. We go out into the country and everybody comes with their kids and we have a good time. We also have a big Christmas party. To have a balanced life is important. Intensity means not working like a fool. We work hard but we also work hard to have a good time.

Q. What's the best thing for you about working at BCF?
AM: Personally, my biggest reward is the satisfaction I have of being surrounded by talented, happy people who feel secure enough to make this their home. Also the reward of seeing people become successful around us every day.
MC: Working with our clients. It's so nice having them call and thank us for what we have done, helping people to grow their business and for being yourself.