Kutty's personal experiences made him see his cause as part of a recurring historical pattern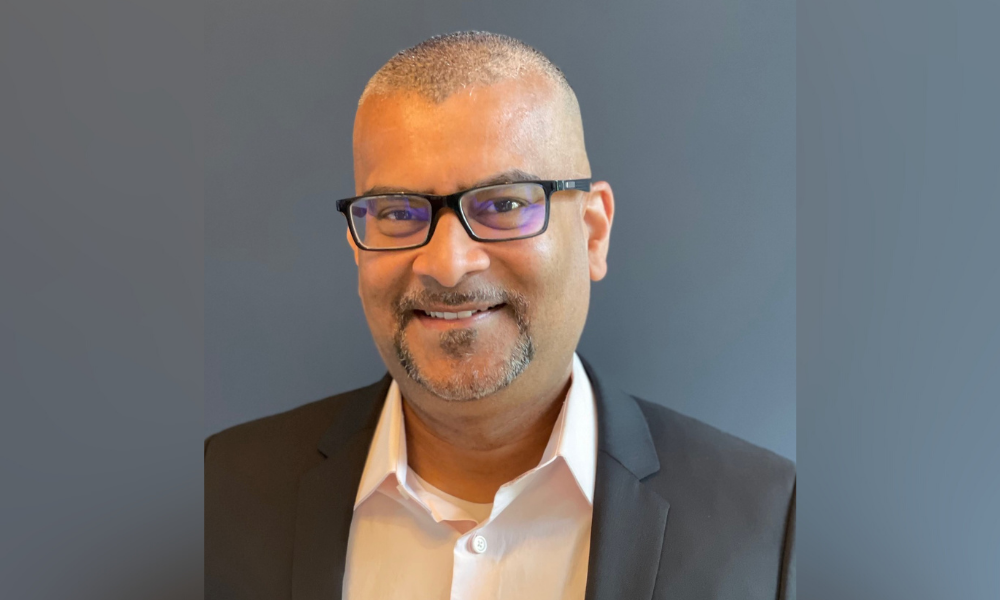 While Faisal Kutty is well known for acting against injustice, the most significant events shaping his career were always beyond his control.
Faisal Kutty was born in India but had to flee the country after his father faced religious persecution due to his Muslim faith. India's prime minister at the time, Indira Gandhi, had passed laws to suppress political dissidents. She targeted outspoken Muslims like Kutty's father under the guise of an emergency.
"I remember at that time, sneaking away from safe house to safe house and getting us out of the country."
Kutty was brought to relative safety in Canada but continued to face discrimination as a religious minority, albeit in more subtle forms.
When Kutty ended up in law school, his experiences as a child made him averse to government overreach and reluctant to compromise his religious identity.
"In law school, I became more interested in human rights and also, my own religious identity as a Muslim got more sharpened."
Because he was known as an outspoken Muslim community member, many people who felt mistreated because of their religious or ethnic background came to him.
"I didn't necessarily need to go looking for these kinds of things. They came to me because people were bringing things to my attention."
In law school, Kutty wrote a review of a book entitled "Human rights in crisis: The international system for protecting rights during states of emergency."
The book's basic idea was that international law allows states to deviate from the norm when facing an existential threat. But measures initially declared temporary often become permanent.
In other words, his father's experience was part of a pattern.
After law school, Kutty joined the firm Goodman and Carr as an articling student.
While he says he loved his experience at the firm, what he wanted to do was work for the average person who could not afford the large firm fees. So, he founded Kutty & Associates with a few other lawyers, which was a general practice in areas like real estate, corporate, family and criminal law.
His interest in activism did not wane, though, and he co-founded the Canadian Muslim Civil Liberties Association. At that time, he says, much of the discrimination against Muslims he was seeing was unintentional and grounded in "ignorance about Muslim practices."
While that may have been the case at first, when the 9/11 terrorist attacks occurred, events overtook Kutty again. He now saw the same kind of government overreach in action that his father experienced, and the book he reviewed in law school had been flagged.
"This is what that author predicted, exactly what was happening in 9/11 ... It wasn't just going to be a temporary solution."
Kutty had also helped found the Canadian chapter of the Council on American Islamic Relations. His firm's advocacy work went into overdrive as Muslims facing post-9/11 discrimination came to his firm for help.
"We would also put aside a significant amount of our time just to kind of work on behalf of the community. We were in Ottawa making submissions. We were critiquing the legislation. We were on TV. We were very active and pretty involved."
Kutty spent much of the 2000s doing legal advocacy to fight "emergency" measures that were becoming a tool for religious discrimination. He worked on the Maher Arar inquiry, the no-fly list debate and many other public debates playing out in Canada post-9/11.
But for Kutty, the fighting became exhausting, and he stepped away from advocacy in the latter part of the decade. Kutty spent most of the 2010s focusing on teaching and writing and backed out of the advocacy that 9/11 had forced him to fight in public.
However, in the last few years, his interest in public advocacy was rekindled when Quebec banned religious coverings, and the federal government debated whether to pass a non-binding motion condemning Islamophobia.
Kutty points to the legal system in Canada as one of the biggest impediments to positive change, and the lack of organized groups that can challenge the government overreach that his father experienced, and what drove him to act post-9/11.
"Having lived in the US, I feel like Canada always points the finger at how things are bad there. But in reality, those bad things [often] get corrected in the US, but just go under the radar here."
Much of Kutty's recent work has highlighted discrimination that is less evident to Canadians than the high-profile post 9/11 battles of the early 2000s. For example, he has written about Muslim charities being unfairly singled out for audits by CRA and about the more subtle discrimination in the legal profession.
Kutty says he hears many anecdotes from Muslim lawyers about discrimination often driven more by ignorance than intentional malice. "I think the legal community has to do a lot more. I have chats with a lot of young Muslim lawyers, and most of them are afraid to say anything."
Kutty's continued criticism of Canada for its sometimes subtle, and sometimes overt, racism may seem overly negative to some. However, it is grounded in an awareness that, like his father in India and his fellow Muslims after 9/11, events beyond one's control can directly impact one's safety.
"I have kids. I want them to be able to live as proud Canadians, not thinking of Canada as not the right place for them. I don't want them to think that they need to go somewhere else. This is their home, and I want them to be Canadian. I want them to be able to live as Muslims if that's what they want to live as."
PROFILE
Name: Faisal Kutty
Current Position: principal and founder,
Kutty & Associates
Teaching:
2019 – 2020: Barry University - Dwayne O. Andreas School of Law
2009 –2020: Valparaiso University
2009 – 2020: Osgoode Hall Law School
Post 9/11 activism
After September 11, 2001, Faisal Kutty has fought several legal battles against discrimination with the Council on American Islamic Relations (Canadian Chapter — CAIR-CAN) and the Canadian Muslim Civil Liberties Association (CMCLA):
2001: Critiquing and advocating for reforms to the Anti-terror laws enacted post 9/11
2005 – 2007: Maher Arar rendition matter and inquiry on behalf of CAIR-CAN and CMCLA
2005: Faith-based arbitration controversy in Ontario (as counsel to a coalition of Muslim groups)
2006: Air India Inquiry (as counsel to CAIR-CAN and CMCLA)
2006: Toronto 18 Terror Cases (represented a suspect and made submissions to the UN on behalf of some family members)
2007: No-fly list (Passenger Protect Program) — made submissions on behalf of a coalition of Muslim groups
2007: International Trial Observer in Egypt at the military trial of political dissidents in Egypt