Shewchun recently joined the emerging technology group at Fasken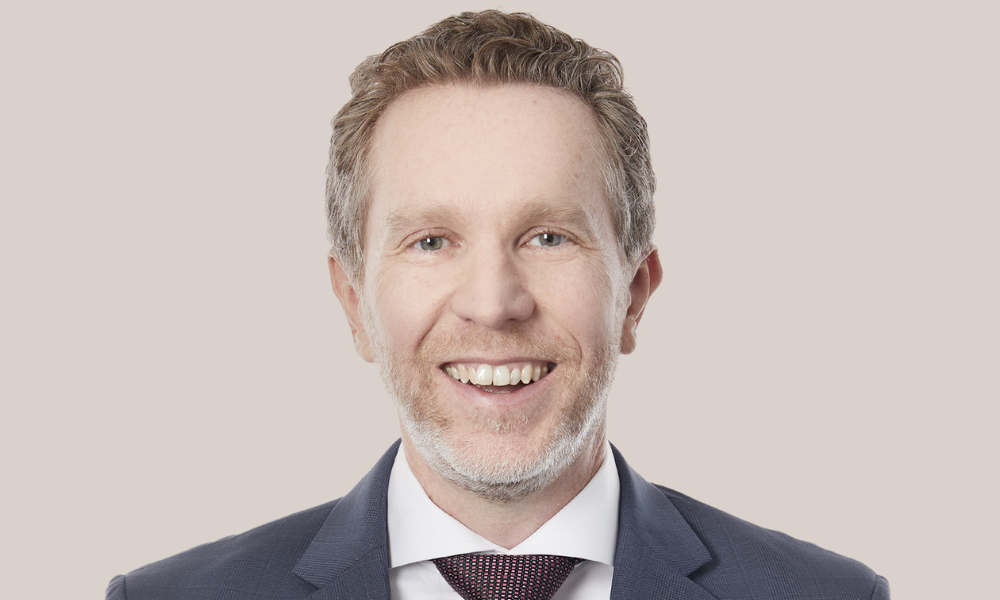 Though currently experiencing an investment slump, the future is bright for Ontario's tech ecosystem, says Marc Shewchun, a partner in Fasken's emerging technology group.
With fundraising scarce, startups face the challenge of continuing to grow while cutting down on capital spending. He says this has led to more capital restructurings, layoffs, and belt-tightening with vendors. But Shewchun is encouraged by continued investor support for portfolio companies and the number of inside funding rounds.
"While we are in a downturn in tech investment, this is going to change," he says. "The team at Fasken has been working in this market for 30 years, and we have been through this with our clients in two prior recessions, with the dot com bubble and 2008 financial crisis, both of which had a major impact on the ecosystem."
"We still see a bright future ahead and are committed to helping our clients grow."
Shewchun recently joined Fasken after founding and heading Nitro, the entry-level emerging company program at Blake Cassels & Graydon. He has more than 20 years of experience acting for private and public technology companies. Called in 2002, he practised for six years before becoming general counsel at Points.com, a global loyalty commerce platform.
Over five years at Points, he says he learned how to manage the legal operations in a late-stage growth-oriented technology business where he focused on expending resources efficiently and providing practical advice to avoid stifling growth. Then, he was "bitten by the startup bug." He took an operational role in a friend's consumer privacy business called SurfEasy.
"It was a chance to spread my wings and try new things," says Shewchun. "It was exhilarating, and I was hooked."
That led to a leadership role at Wattpad, an online platform where users read, write, and share stories. Shewchun's responsibilities included legal, facilities, and finance, and he led a team of 20 as head of community.
"Marc has a lot of experience and knowledge of the startup ecosystem, which makes him a great fit with our team," said Martin Denyes, Fasken's managing partner for Ontario. "Emerging Tech is a vibrant sector, with creative people generating new ideas. Our job as lawyers is to help clients protect their ideas and grow successful companies. Marc will play a key role in the continuing expansion of our national emerging tech group."
In the two decades he has been practising, Shewchun says the tech-startup environment has changed dramatically in Toronto. The number of startups and growth companies has increased "exponentially," with a generation of young founders who launch companies fresh out of school. He says the city has become a hub for AI and blockchain, and US investors have lined up to invest.
"We have started to see repeat founders, people who have had a successful startup and started another. All of this is working together to make Toronto one of the best places to build a company."
Shewchun says he is excited about the future of the ecosystem in Ontario. "We have all the ingredients to continue to build and sustain a world-leading hub of innovation. We have world-class universities producing brilliant minds, a large and increasingly experienced workforce, government innovation centres and support and both domestic and international venture investors paying attention."