Law firms are looking for candidates with more than just stellar grades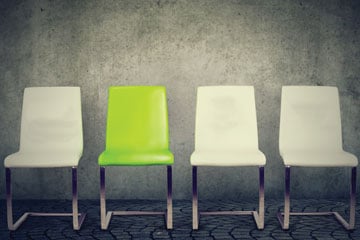 Law firms are looking for candidates with more than just stellar grades
When the exams have been written and the textbooks have been put away, it's time for law students across the country to start articling and for new lawyers to begin their associate roles within the legal profession.
Recruiting for law firms in 2018 is very different from what it was in the past ­— even a decade ago. Firms are seeking more than just academic excellence; they are looking for well-rounded, diverse professionals with a strong grasp of their firm's culture.
"Intelligence is very important. But by the time these people get through law school, many of them have already checked that box," says David Risling, partner at McLennan Ross LLP in Edmonton. "Now we're looking at the fit and the social skills and communication skills as being very important."
Standing out
Risling says that adding work or volunteer-related successes to a resumé, even athletic accomplishments, are important, too, so "don't sell that stuff short." These activities help distinguish candidates outside of just academics.
For candidates to set themselves apart, it's not always enough to simply be part of a club; taking on a leadership role can help an applicant stand out.
Employers who spoke with Canadian Lawyer stress that the traditional traits — a good work ethic and academic acumen — are still sought, but law firm recruiters are looking above and beyond to satisfy the needs of the modern law firm practice. Law is constantly transforming, as are the demands of the practice, and the firm should be ready to satisfy those changing needs.
In the past, law firms would often conduct informal interviews that were more like a friendly chat. While the interview is still an integral part of the hiring process, firm recruiters are realizing that focusing only on social connection could be a recipe for replicating sameness, says Lynn Iding, managing director, legal professional resources at McInnes Cooper LLP in Halifax. At her firm, interviewers are trained to recognize conscious and unconscious biases and ascertain certain skillsets, which helps ensure a broad spectrum of experience is brought to the firm.
The evolving needs of clients are also shaping recruitment and the type of talent firms want to attract. Iding says it's not enough to be just a good practising lawyer either. Clients are demanding that lawyers who serve them be well-rounded, good business and people managers and excel in client service.
Diversity as a strength
Diversity, a hot topic in the Canadian legal profession, is part of this equation. This includes ethnic diversity, gender diversity or diversity in professional backgrounds. It's more than merely ticking off a figurative box to show that a firm has unique hires — it's about tapping into the strengths and varied perspectives diversity brings. Diversity carries with it fresh perspectives, and fresh perspectives are strength.
"I think it's pretty well established now that organizations and law firms are more profitable and are better able to serve their clients when they value difference; not just cultural difference but difference of experience and perspective of life situations," Iding says. "We focus on the core competencies that we think you need in order to be a lawyer [during the recruiting process], but [we] look for those competencies in different ways."
Nisha Anand, partner at Gilbert's LLP in Toronto, who also annually co-chairs a diversity panel for the Canadian Bar Association IP Day, echoes this sentiment. She says that if firms want to be a true meritocracy, they cannot hire cookie-cutter versions of one type of lawyer; otherwise, they will miss out on great talent.
Risling also thinks diversity has improved at the law school level and he's finding that the best candidates come from a multitude of cultural backgrounds. Finding suitable candidates from diverse backgrounds isn't difficult for his firm, he says.
Firms situated in multicultural areas, such as Pallett Valo LLP in Mississauga, Ont., have an advantage when hiring diverse young talent.
"For a long time, we've had a fairly equal balance between men and women [lawyers]," says Andy Balaura, partner at Pallett Valo, who adds that his firm supports candidates involved in cultural organizations such as the South Asian Bar Association and the Italian and Greek ethnic associations. "Being in Mississauga, which is a diverse community, I think our lawyers reflect that."
Does law school prepare you?
Getting an articling position or a job at a law firm for a young lawyer is a necessity — but it's one for which law schools don't prepare students.
Lawyers generally agree that while law schools prepare students with the analytical skills and ways of thinking to excel as a lawyer, practical knowledge, such as learning what law firm recruiters are searching for as an ideal hire, are not taught. There is a gap between learning how to secure that position and the thinking skills that law schools teach.
Mentorship
How could this gap be closed? While there is no one definitive answer or silver bullet, mentorship is one viable solution.
Mentorship opportunities, both formally arranged and informal (popping into the offices of senior lawyers as needed), are offered to young lawyers and students to teach them the practical aspects of law.
"The approach at our firm is to spend a little bit more time with our young lawyers, talking to them about various assignments, what their thoughts are in terms of the solutions that may exist," says Risling. "I think it really boils down to a little bit more face time."
When building strong connections with other lawyers at their firm, emerging lawyers have the opportunity to gain practical knowledge and implement those skills. These opportunities also help junior lawyers and students gain the sharp business skills they will need to operate a legal practice.
In some cases, the senior lawyers gain fresh outlooks from the junior lawyers, says Anand. The junior lawyers tend to be more knowledgeable about social media and technology, which helps the firm to be more innovative.
Aside from mentorship, which only helps once a student is at a firm, Balaura has another suggestion that could help law students. He says law schools should offer a course or, perhaps, seminar training sessions on preparing for success in private practice, including the recruitment process.
Overall, showing confidence (but not arrogance) makes a good impression on law firm recruiters whether a junior lawyer or student is familiar with the recruiting process or not. Along with confidence, it's imperative for potential hires to study information about the firms to which they are applying and to illustrate that they understand those values.
Customize your application
Balaura cautions applicants to review their cover letter before submitting it because he has seen candidates identify areas of law within their letter that his firm doesn't practice. It's evident that occasionally some applicants create a single cover letter for all firms to which they apply rather than tailoring each cover letter for each firm.
"Our firm has a trademark saying about right-size thinking — that being our business philosophy," he says. "It's good for students to sort of work it into the conversation during the interview that they're aware of those types of mission statements or values or saying things that the firm likes to promote. When we see that they've done their homework, that certainly leaves a positive impression."
Even though you could never be 100-per-cent prepared for the unknown, it's crucial to always be as prepared as possible when entering the law firm recruiting process.
"These days, there are so many resources available that students know by examining the particular law firm's website closely, understanding that firm's practice areas, getting a sense of their firm culture, speaking with either students who are currently there or new associates that they may know from their law schools or from their connections," says Balaura.