Future proof your IP firm with a streamlined invoicing workflow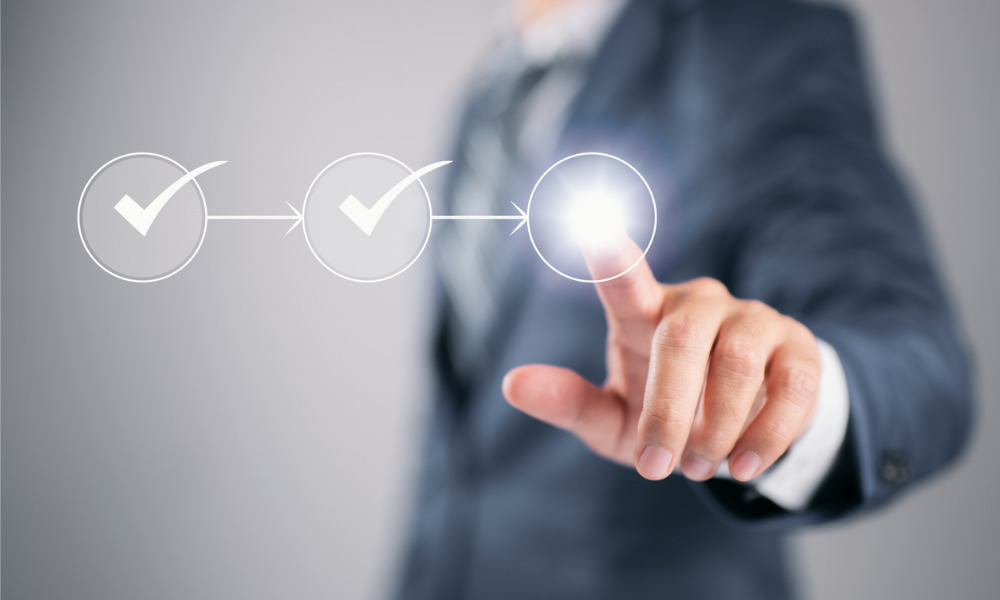 This article was produced in partnership with Western Union Business Solutions.
Emerging from the COVID-19 pandemic economy, intellectual property firms are facing a fast-paced future and a high demand for their services – and looking ahead, a streamlined invoicing workflow needs to be part of the conversation.
It's no secret that the pandemic created opportunities for law firms to leverage technology and streamline services, especially for those still operating with an "old-school" mentality. The pandemic forced the hand of those reluctant to change as it became evident invoices can't be marked up by hand if staff isn't in the office and check runs cannot occur from home. Many of the pain points accounting staff were dealing with were exacerbated over the last few years, and law firm partners – the ones with sign-off powers on moving forward with new technology – began to realize not only the value, but the necessity of streamlining this work.
As a result, many firms are integrating new technology and modernizing their way of doing business, increasingly moving towards new applications and systems across the industry. Ultimately, the future is now and it's time to catch up to it, say industry leading industry experts in Western Union Business Solution's most recent white paper, Focus on IP innovation not administration.
Managing clients' IP needs requires extensive work in partnership with foreign associates across the globe and calls for significant levels of invoicing administration and reconciliation to keep on top of the high quantity of invoices in a variety of currencies. But with foreign exchange rates in constant flux and lengthy billing cycles in the legal industry, the payment received may not equal the total originally invoiced. That's where straightforward solutions that integrate into a firm's existing workflow and practice management software or ERP – such as those Western Union Business Solution provides – can be leveraged to reduce AP administration overheads and invoicing complexities. The goal is to allow firms to focus on protecting clients' innovation and IP, instead of invoicing administration and payments complexities.
"Future Payments Solution, for example, helps IP practices mute the currency risk and increase bottom line," a law firm specialist told Canadian Lawyer. "We save IP firms time and money and provide good-will currency expertise and savings for them and their clients."
Most firms are unaware that currency specialists like Western Union Business Solutions exist and provides better rates and a cost-effective solution that benefits both their practice and their clients. They perceive an element of risk in using a non-traditional bank provider – "Someone at a law firm once told me they'd never be fired or reprimanded for using Wells Fargo or Bank of America," the specialist notes – but the benefits of Western Union Business Solutions' program are clear, and often encourage reluctant firms to give it a try.
"Because of Western Union's experience working with law firms throughout North America that have an IP practice, we've been able to assure our clients that they're in good hands."
Learn more about navigating cross-border invoicing complexities, identifying what to look for in a legal payments specialist and streamlining your invoicing workflow by downloading the full white paper today.
With 30 years' experience partnering with over 700 law firms across the globe, Western Union Business Solutions knows how to help streamline your firms' domestic and cross-border payments. As a trusted partner to the legal industry, we provide an end-to-end payments solution to simplify complicated payments processes and drive efficiencies. Our payments expertise includes servicing law firms to help with payments regarding intellectual property, immigration, mergers and acquisitions, settlements, foreign associates' payroll and payments, partner draws, real estate, wills and estate matters and foreign office funding.