Cassels says it chose to maximize client and wellness space in new Toronto office despite pandemic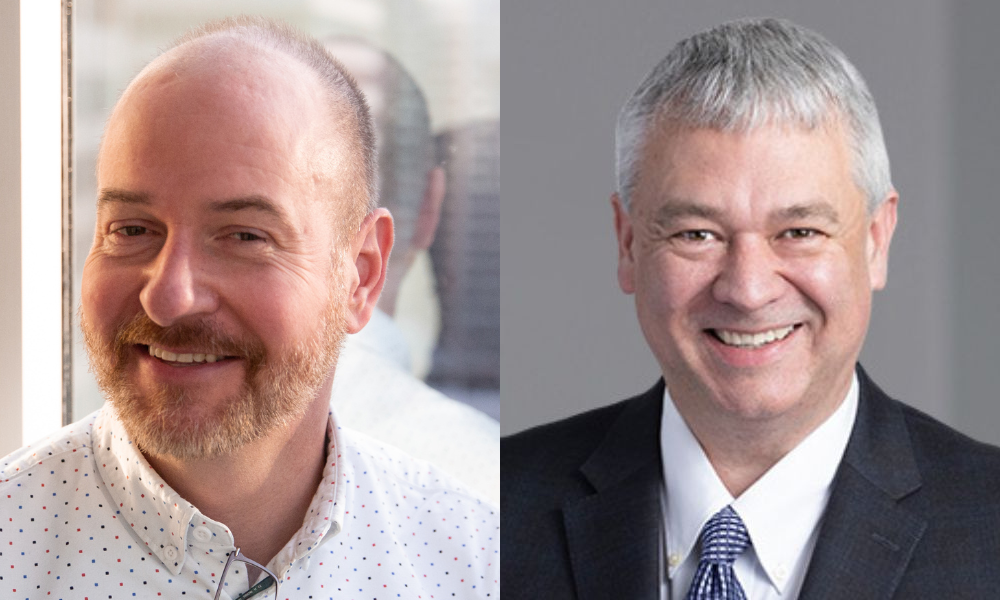 Now that lawyers have experimented with remote work, law firms have an unprecedented opportunity to shed their conservative reputation for office design, says Matthew Kobylar, a senior associate and design director in the Toronto office of architecture and design firm Gensler.
"We've been helping clients understand this new world paradigm and, specifically for lawyers, how they could leapfrog across other industries that have gone remote or experimented with work from home," says Kobylar.
Gensler has worked with law firms in the United States, Europe, and Canada, and Kobylar says Canadian law firms are slightly ahead of the US on office design. He says the UK firms are further ahead than both.
Gensler is surveying Canadian law firm clients now but says its data from the US suggests 54 percent of lawyers want to work in a hybrid manner, and 33 percent would give up their office for the flexibility to work from home.
Gensler is working with Cassels Brock & Blackwell LLP on its new Toronto office, set to open in early 2023.
Brian Scholz, the chief administrative officer at Cassels, says the firm signed a lease for five floors just before the pandemic, and they debated whether to sublease a floor to save costs when everyone was working from home.
"I'm not going to lie. I'm sure there were some questions about whether we should continue with our build at the height of the pandemic," says Scholz. "But I think we made the right decision to build out [and] move into all five floors and populate our space and really make it a place for [firm] members and clients to be proud of."
Scholz says the current offices at Cassels are "quite dated," with "all these little side corridors and areas. You almost need GPS to figure out exactly where you are. The industry's come a long way since then, even before the pandemic."
"The pandemic has made law firms realize that there could be some benefits to learning what others have done," says Kobylar. Cassels' office will have a client lounge, he says, that will make clients feel like they are in a five-star hotel. "The receptionist will be trained to act more like a concierge."
Kobylar says all the law firms he works with now have virtual hearing rooms, but they are often built with Velcro and newspapers on the windows to block light.
"The way that you're going to appear digitally is the equivalent of wearing that tailored pinstripe suit to court. It's going to be that first impression," says Kobylar.
"HVAC and A/V consultants that are all working together to create these rooms that are really a differentiator. So that when I come to court, I sound amazing, I look amazing, the technology works seamlessly so that I don't turn into a cat," he quips, referring to the infamous viral clip of a lawyer who was unable to remove a cat filter during a court session on Zoom.
At Cassels, Scholz says all their new offices will have glass fronts and be the same size. He says the firm is moving away from "partners on glass."
Scholz is especially excited about their wellness centre, which he thinks makes Cassels one of the first law firms in Toronto with such a space. The firm is dedicating 4,000 square feet to this centre, including yoga and fitness rooms.
Cassels is also devoting half of a floor to a conference centre, and each floor will have a café-style "social hub."
Kobylar says some trends adopted by other industries, such as an open office plan, are not likely to work for law firms.
"I've been working with lawyers for about 25 years, and actually, what they do requires some deep concentration, and that doesn't happen in an open plan."
Some firms do choose to create "bullpens" for younger lawyers to encourage collaboration, he says.
"If you're actually in the same office or the same bullpen, you build lifelong connections there," says Kobylar.
Another trend he sees is "biophilia," or "bringing nature into the office. So, more use of natural materials, more organic shapes, and plants in the offices."
Scholz says he and Kobylar often say their new space should be a "destination rather than an obligation."
To Scholz's knowledge, Cassels is the first of its peers to undergo such a complete build-out after the pandemic.
"People are looking at us in terms of how Cassels is going to design their space in the hybrid and post-pandemic world."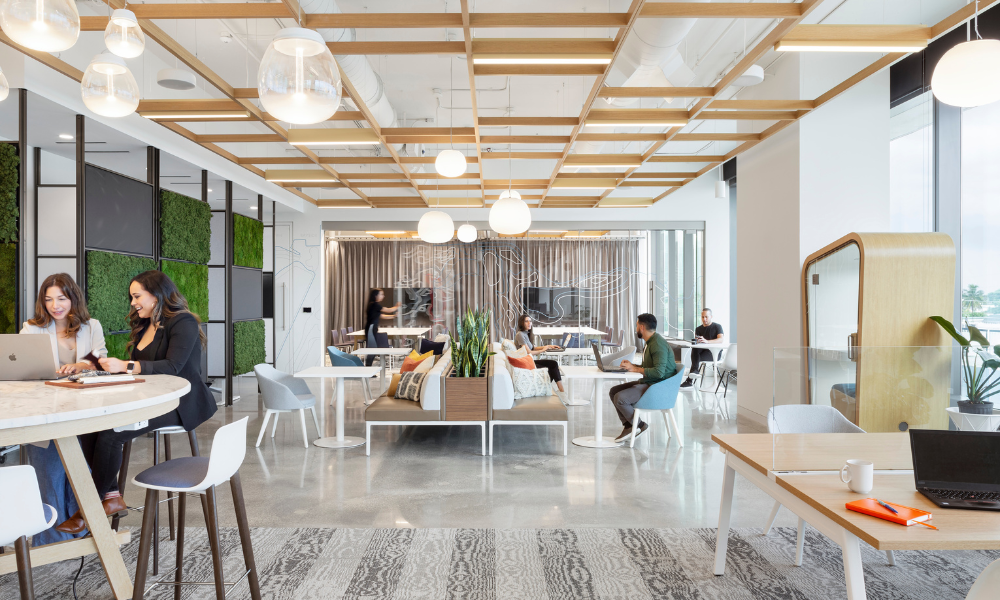 Café spaces are more casual to encourage serendipitous networking (photo by Devon Banks).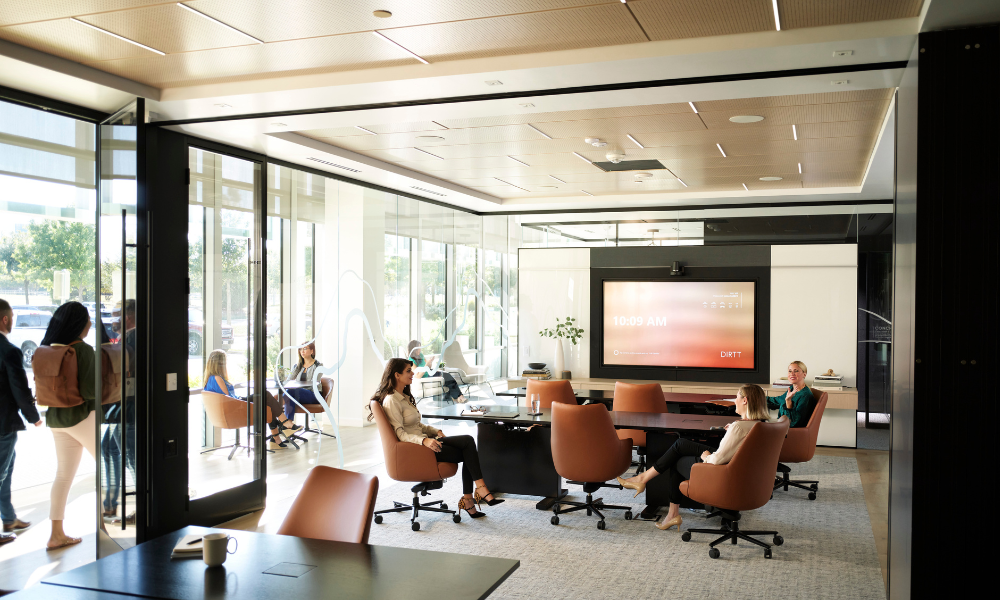 Conference centres offer flexibility and technology integration (photo by James John Jetel).