Saeed Teebi found the law was not the best method of propelling change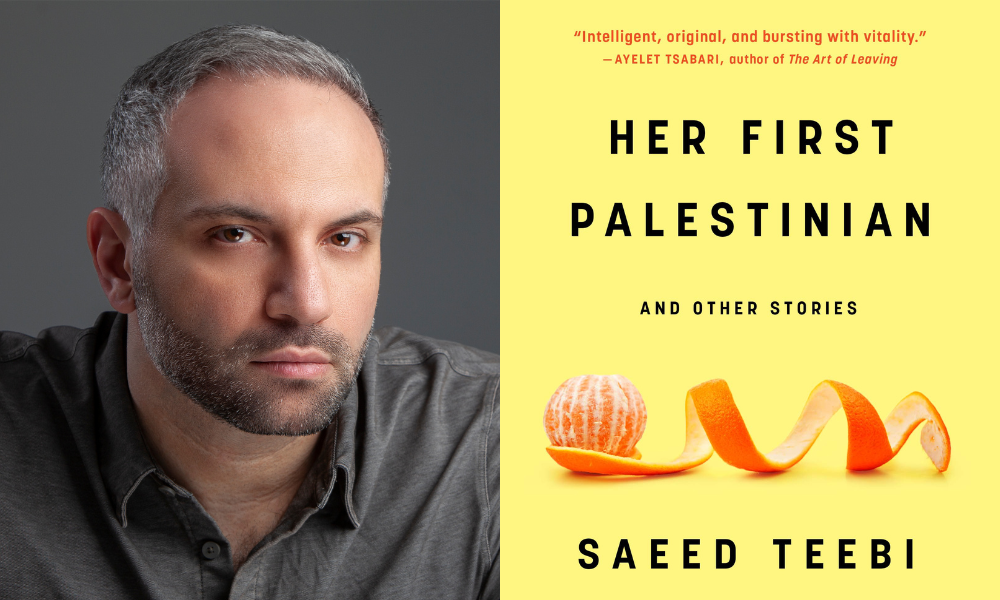 Saeed Teebi's law school application required an essay on why he wanted to study law. In that essay, he described his desire to pursue international human rights and learn about the legal avenues available for affecting the political situation in Palestine and working toward greater rights and self-determination for the Palestinian people.
But Teebi says studying human rights, humanitarian, and international law at the University of Ottawa revealed their futility in bringing change. Of the available options, he found the law to be one of the least effective.
"Because the law can be made to say whatever the governing party or the governing authority wants it to do," says Teebi. "Even international law, despite it being created for a greater authority over the majority of nations that prescribe to it, can be ignored, essentially at will. And if you have a strong enough country and a strong enough alliance, it can be just something that you use for your benefit when it serves you and ignore it when it doesn't."
With a background in tech – he worked in bioinformatics at Montreal Children's Hospital and the Hospital for Sick Children in Toronto – after a few years in litigation at Norton Rose Fulbright, he ended up as in-house counsel at Google. Working in the Toronto office, he negotiates cloud contracts with large enterprises, agreements on Google's hardware offerings, and advises on regulatory requirements.
Teebi is also a writer. After putting that aside to focus on his legal career, the pandemic presented him with a couple of extra hours each day, with which he could recommit. The result is his debut collection of short stories, released Aug. 2. "Her First Palestinian" includes the story by the same name that was shortlisted for the 2021 CBC Short Story Prize.
"What I have always recognized about writing is that it's a way to change hearts and minds, just by giving them a narrative that helps them see things in a different way," he says.
As a literary form, fiction does not lend itself to advocacy, Teebi says, so that is not his intention.
"But I certainly know that by writing about the kinds of characters and people and situations that are usually erased, and are usually silenced, that just doing that gives them a forum that they otherwise did not have.
"Unfortunately, it humanizes them," he says. "They shouldn't need to be humanized. But it humanizes them for many people who otherwise would see them as fleeting themes on their news program or on their Twitter feed, if at all."
While not making politics the centre of his writing, Teebi says he does show how politics affects the stories of the characters he creates.
The stories in "My First Palestinian" describe experiences of the Palestinian diaspora. In one, a doctor is dating a woman who is not Palestinian but who becomes passionate and captivated by the Palestinian cause.
"The story looks at what happens when somebody who's a Palestinian immigrant or refugee is made into essentially a symbol for the struggle rather than a person himself, so he's having a relationship as the cause, rather than his own person," says Teebi.
In another, an old widower travels to Russia to find a movie starlet he had met in his hometown of Jaffa before the 1948 founding of Israel. The man's reminiscences of that time are coloured by the longed-for but unreachable feeling he once had that he belonged somewhere and had a country, he says.
"That kind of story, I think, is able to highlight for people things that they might not think about otherwise, things that would be otherwise erased and simply pretended to have never existed. But they did exist, and they will continue to exist for many people for a long time."
Teebi's grandfather was born in a suburb of Jaffa. His grandparents were driven out in 1948, became refugees in Lebanon, and his parents were born in Beirut, he says,. Teebi was born in Kuwait, where his father worked as a doctor and his mother as a chemistry professor. When Saddam Hussein invaded Kuwait in 1990, Teebi and his family were on vacation in California and were not allowed to return. After moving around the US, they ended up in Montreal and eventually Toronto.
Teebi finds discussing his history and the types of experiences represented in his book tends to put people on guard, even when they want to be supportive. He says this reaction is primarily the fault of negative and incorrect media depictions.
"Do I find it difficult to talk about my Palestinian experiences in Canada? 100 percent. It's extremely difficult to talk about it."
But Teebi adds that the environment is shifting, partly due to the more unrestrained nature of social media, where people can interact directly with news subjects rather than through layers of mediation.
"It's changing such that people understand that, actually, Palestinians are the ones who are the victims of a significant amount of oppression. They're the ones who have to deal with their lands constantly being taken away. They're the ones who continue to deal with a significant amount of ethnic cleansing. And they're the ones who are not able to tell their story."
In telling these Palestinian stories, first and foremost, Teebi says he wants readers to be entertained. "I want them to find resonance. I want them to find a measure of surprise. I want them to have their expectations somehow adjusted or changed or startled in some way… I want them to know more and to want to know more."
He says the best response he has received to one of his stories was a request that he recommend a book on the history of Palestine.