Killeen has always been drawn to innovative work at the intersection of industry and government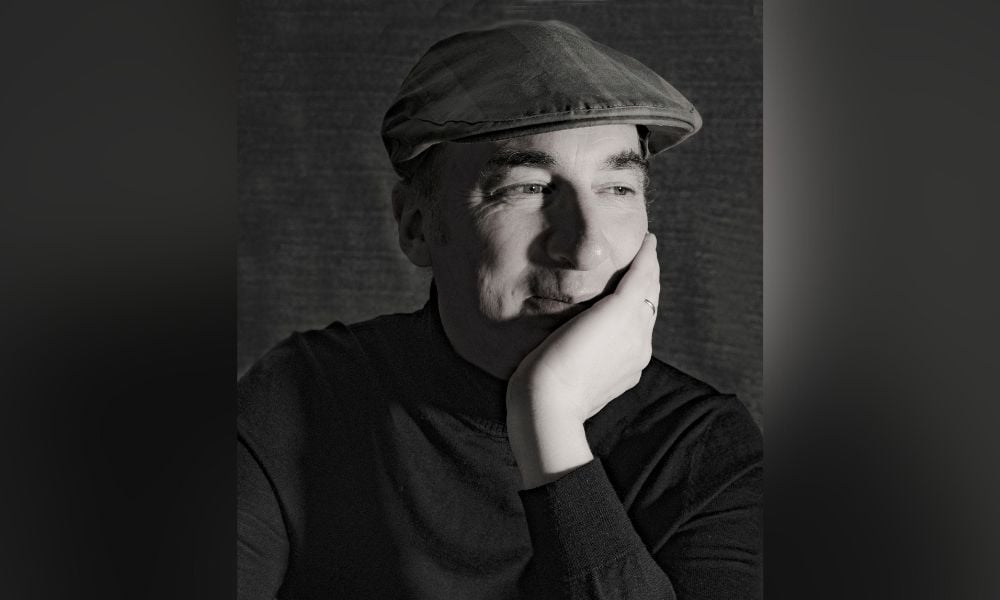 Pierre Killeen has always worked on the cutting edge of public policy. The public affairs executive is currently the vice president of legislative and regulatory affairs at the Cannabis Council of Canada, responsible for developing policies and industry positions for the nascent industry.
But his policy experience spans decades, beginning just after he was called to the bar in 1994 when he joined the Association of Canadian Community Colleges to work in government relations.
Killeen says he loved learning about the law in law school, but he knew then the practice of law didn't suit him.
So, he joined the ACCC, where his bilingualism, which he developed as one of the first cohorts in the French language common law program at the University of Ottawa, was a key asset.
By 1999, Killeen was excited about the internet's potential to revolutionize education, so he joined the ePALS Classroom Exchange as its government and education business development director. In that role, he led the sales of online services to school districts across the United States and Canada.
"I was very much enamoured with the creation of a new industry and being part of that," he says.
Killeen travelled worldwide for ePALS, working with Canada's Prime Minister and the executive office of the US Vice President. The company's goal was to encourage the use of its tools to build global relationships after 9/11, he says.
After a chance encounter with another hockey dad in Ottawa who worked in public opinion research, Killeen shifted into that area.
He eventually joined Nick Nanos at Nanos Research, which Killeen describes as Canada's preeminent public opinion research firm.
Nanos "had access to the corridors of power at the national level by virtue of what he did," he says.
Killeen's experience with innovative online tools helped him advise Nanos on developing and deploying its online public consultation practice.
"I was able to leverage that into a very successful business in this whole area of public consultation and public participation and helping governments and NGOs embrace the power of digital technology," says Killeen.
Thornley Fallis Communications then recruited Killeen as vice president of public engagement.
"This was really when social media was starting to explode as a communications tool. Again, I thought this is something I really need to understand."
Thornley had a blended methodology that embraced the power of social media to do public opinion research. This job also took Killeen to Morocco and Tunisia on assignment for the World Bank as their international expert in public participation.
The Arab Spring had just upended politics and created a surge in interest in public consultation in the region. However, that work ended with the military coup in Egypt.
Killeen joined Hill+Knowlton Strategies in 2015 as a vice president, tasked with re-invigorating the firm's digital public affairs practice.
He says that there are many misconceptions about public affairs.
"Most people think of public affairs as insiders that know a minister and can get you a meeting and then all of a sudden, government's going to change. Actually, that is not really public affairs. It all starts with good policy. There's a whole strategy around how to drive that policy with the influencers and the decision-makers. And hopefully, you get to the expected result over time in a budget announcement, speech from the throne or a major policy announcement."
Killeen says he loved the brainstorming sessions at Hill+Knowlton, where they would have to plan out an approach. And despite his connections in government, he says he has "always been an outsider in an insider's world. I never worked on the Hill. I never really did party politics, but I really understood that world."
With his understanding of how public policy gets done and his affinity for cutting-edge work, the legalization of cannabis was the perfect frontier for Killeen as legal recreational use became a reality.
"I also had a personal connection to cannabis," he says. "Ever since I was a young person, good and bad, it's been part of my life."
So, Killeen joined HEXO Corp as vice president of corporate communications and government relations.
HEXO was one of the big public companies when legalization began to take form. Killeen helped the company set up their public affairs and government relations and was one of its first employees.
"That was a really exciting time in my life," says Killeen. Eventually, Quebec selected HEXO as the preferred supplier for its cannabis Crown corporation to distribute and sell. "It was an electric time. … I will never forget being part of that journey."
After two years, as the cannabis market became volatile, Killeen lost his job at HEXO. "I think anyone that's worked in the cannabis industry has been laid off at least once or fired. … It's not for the faint of heart."
Killeen says there were several assumptions companies made that were wildly optimistic in hindsight. Many of those leading cannabis companies, he says, were "strong on the promoter seller skill set, not very strong on the operational skill set."
"In the lead-up to legalization, it was all about everyone getting rich off cannabis. So, taxation levels are set based on that assumption. Regulatory environments are developed around those kinds of assumptions. And when they don't play out, you have an industry that suffers from the consequences."
Killeen was keen to stay in the cannabis industry, though, and he could see the long-term impact beyond the short-term hype. He also sees the potential for Canada to play a global role in other countries looking to decriminalize cannabis.
"Imagine the opportunities and the benefits that can flow from the legalization of cannabis all over the world, the end of the war on drugs, the end of the criminalization of cannabis consumers."
So, Killeen joined the Cannabis Council of Canada, where he now helps write policy. He works with members, the community, supply chain participants and the board to identify priorities and positions. He then pushes for legislative and regulatory changes to support the success of legalization and the cannabis industry.
He says cannabis has brought over $45 billion to Canada's GDP in the first three years of legalization.
"It's been great for governments. It's been great for society. It's been great for consumers who have access to quality-controlled, safe, tested cannabis products," he says.
"But it's been a challenge for the industry. Because we don't have the right financial architecture, … to be financially sustainable."
Killeen says some federal government departments acknowledge the need to revisit the assumptions and decisions made during legalization.
For law firms, Killeen says they should not let the recent stock market performance cloud their view of cannabis' long-term potential. "Look at the horizon. Look beyond the stock market to think about the opportunities."