Defence not entitled to particulars of previous settlements: McLeish Orlando's Nick Todorovic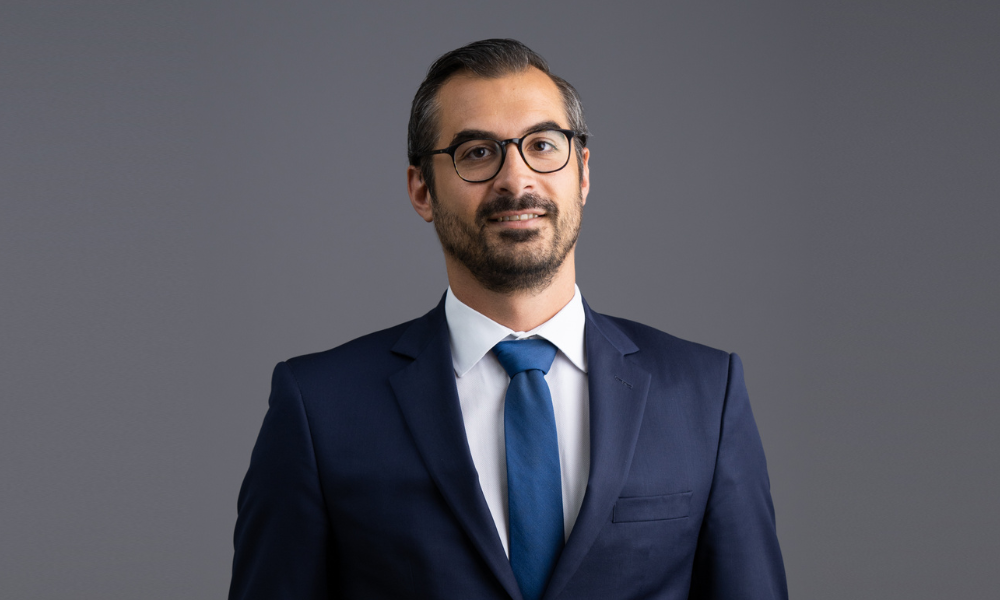 This article was produced in partnership with McLeish Orlando LLP.
Mallory Hendry of Canadian Lawyer sat down with Nick Todorovic, partner at the firm, to discuss the key takeaways of a recent decision.
A recent decision serves as a good reminder for plaintiffs' lawyers to not give the defence information they otherwise don't have to, says McLeish Orlando's Nick Todorovic.
"If a client has previous actions that they've settled or they settle an action during their current lawsuit, the insurance company or defence lawyer will almost always ask for the particulars," Todorovic, a partner at the firm, says. "They argue it's relevant because the person isn't allowed double recovery for similar injuries and damages."
In Attree v. Waye, Todorovic acted for the plaintiff who had been involved in a slip-and-fall in 2012 and a car accident in 2015, with actions started for both. There was an order to try the claims together because the same damages were pled in both actions. The 2012 action settled while the 2015 action was ongoing and the defence argued that because the cases share similar injuries, the plaintiff shouldn't get double recovery for the same types of damages. They wanted the details of the settlement and even tried to amend their defence to say in part that the plaintiff had to account what he used his settlement funds for.
Defence brought a motion to obtain settlement details of the 2012 action and to amend their Statement of Defence to include an allegation that the plaintiff must account for how he used the 2012 settlement. The motions judge in Attree agreed that it was "well settled law that settlement particulars of previous actions in subsequent actions are protected by settlement privilege and not relevant in assessing damages in subsequent actions."
When it came to amending their defence, Todorovic points out that defendants are only ever responsible for the injuries they caused: if there's a similar injury from a previous accident, they're on the hook only for whatever additional damages they caused. For example, if someone broke a femur in one accident and eventually returned to work in some capacity but following a second accident were unable to work at all, the defendants in the second action are only on the hook for the portion of what the plaintiff was able to do before that second accident – that's the exposure. To quantify that, the defendants are provided with the medical record and other relevant documents such as hospital records, ambulance call records, accident benefits files, employment records, and income tax returns.
The decision confirms the defendants were "provided with full disclosure of the alleged impairments and examined the Plaintiff about his pre-existing health history and current injuries and impairments arising out of the MVA. The Defendants have all they need to properly assess damages arising from the MVA and to determine the damages for which they are alleged to be responsible."
"The judge agreed and said even if the same heads of damages are pled, you're not assessing them based on an accounting from previous settlements, you're looking at the pre-accident health history," Todorovic says, adding that sharing previous settlement information "only opens the door to the defence attempting to subtract that amount from their exposure and may cause a plaintiff lawyer to undervalue the case and settle it for less than they otherwise would."
The decision also notes that the double recovery principle applies only to joint tortfeasors and not successive tortfeasors, and the defence's request for a breakdown of the use of the settlement funds "was essentially a backdoor way of asking what the settlement was – the judge said that's not a proper amendment," says Todorovic.
"The whole point of settlement privilege is to prevent reopening past settlements and examining them under a microscope to the benefit of a defendant. The plaintiff has made concessions in reaching a settlement that vary case by case. Settling cases is what it is all about."
Overall, the essential thrust of the motion is to further solidify that the defence aren't entitled to any particulars around previous settlements.
"It's a straightforward decision that's right to the point," Todorovic says. "And it helps plaintiffs' lawyers in properly assessing their case and not giving up information they otherwise don't have to."
Nick Todorovic's practice is dedicated exclusively to plaintiffs' personal injury and wrongful death cases. His unique approach to personal injury law partly comes from completing a PhD in organic chemistry and spending years in a laboratory researching pharmaceutical drug candidates for various cancers and antibiotic resistances. His analytical skills allow him to think outside the box when advocating for victims and maximizing their awards. Nick is no stranger to litigating high-profile cases involving boating deaths, municipal liability, ethanol lamp explosions, cycling crashes and multi-trauma motor vehicle crashes. Nick has also been successful at various levels of courts in obtaining instrumental judicial decisions and advancing victims' rights. His passion for cycling makes him a zealous advocate for vulnerable road users. Nick is also actively involved in the Serbo-Croat community in providing victims access to justice. Nick has also sat on the board of directors for the Brain Injury Association of Peel and Halton and enjoys speaking at conferences to educate others about personal injury law.