Lawyer describes volunteering to support good governance of natural resource sector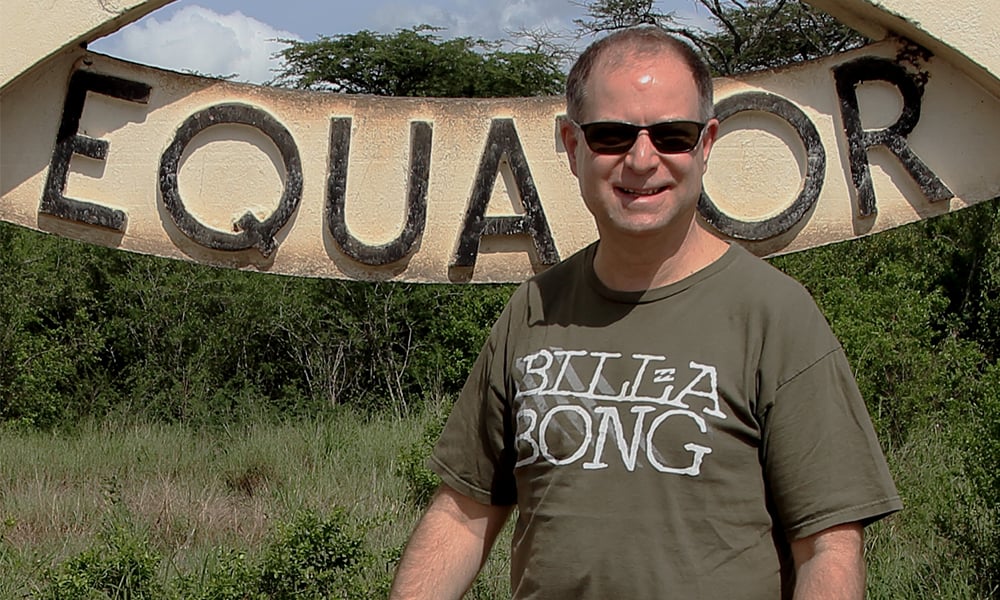 John Stefaniuk, a partner in Thompson Dorfman Sweatman LLP in Winnipeg, has spent his career in environmental law and sustainable development, including in the mining sector. Over the past two years Stefaniuk has also spent time in Africa, volunteering with the Canadian Bar Association's joint Supporting Inclusive Resource Development in East Africa (SIRD) project with Global Affairs Canada. Implemented by the CBA International Initiatives in partnership with East African law societies, SIRD supports good governance of the natural resource sector in East Africa.
Here, he spoke with Canadian Lawyer about that experience and what it meant to him, as well as other highlights (and lowlights) in and outside of law.
How did you get involved in Supporting Inclusive Resource Development in East Africa?
I've had a long history of volunteer involvement with the CBA, including once chairing the National Environment, Energy and Resource Section. When I saw the SIRD call for volunteers, I saw a good fit and a great opportunity. I believe that having a good practice gives one the luxury of volunteering, and you always get back more than you give. SIRD has proven that for me.
What does the project aim to do?
An objective of SIRD is to increase economic growth for East Africans, especially women and vulnerable groups who are affected by extractive industries. In East Africa, that means oil and gas development and mining. In some places, these are nascent industries.
Canadian lawyers provide training, mentorship and technical advice, and engage with East African law societies in law reform advocating for transparency, gender sensitivity and accountability in resource development. In many countries, large-scale resource development is the subject of agreements between the state and international developers. It's important to increase community participation, particularly of women, who often bear the brunt of environmental and social impacts related to intensive resource development.
What have been SIRD's successes so far?
In addition to participating in regional forums, SIRD volunteers and partners have developed and presented five training modules for the extractive industry in East Africa. The modules were developed by CBA members with expertise in the extractive sector in collaboration with national experts from Kenya, Tanzania and Uganda. The intent is to combine national and international best practices in natural resource management.
In the first module, our local partners gave an overview of the legal framework for mining and oil and gas in each country. We gave an introduction to inclusive resource development and gender-sensitive policymaking in the resource industry; and we introduced comparative legal frameworks, typical mining and oil and gas contracts, and some international context for contract disclosure, transparency and monitoring.
The fifth module was used to train representatives of civil society, community-based agencies, government, and resource developers in best practices for and standards in natural resource governance. The goal is to make them better able to influence law and policy and thereby maximize net benefits for women and communities affected by mining and oil and gas projects.
What has been a career highlight for you?
Another volunteer gig: chairing The Friends of the Canadian Museum for Human Rights, which raised $160 million to build the first national museum outside of the National Capital Region.
And what has been a career lowlight?
As chairman of the Manitoba Criminal Code Review Board, seeing public interference by senior ministers in high-profile cases affecting the liberties of accused who were not criminally responsible.