Choosing a platform is not a decision you can afford to get wrong, warns Advanced's Nick Jenner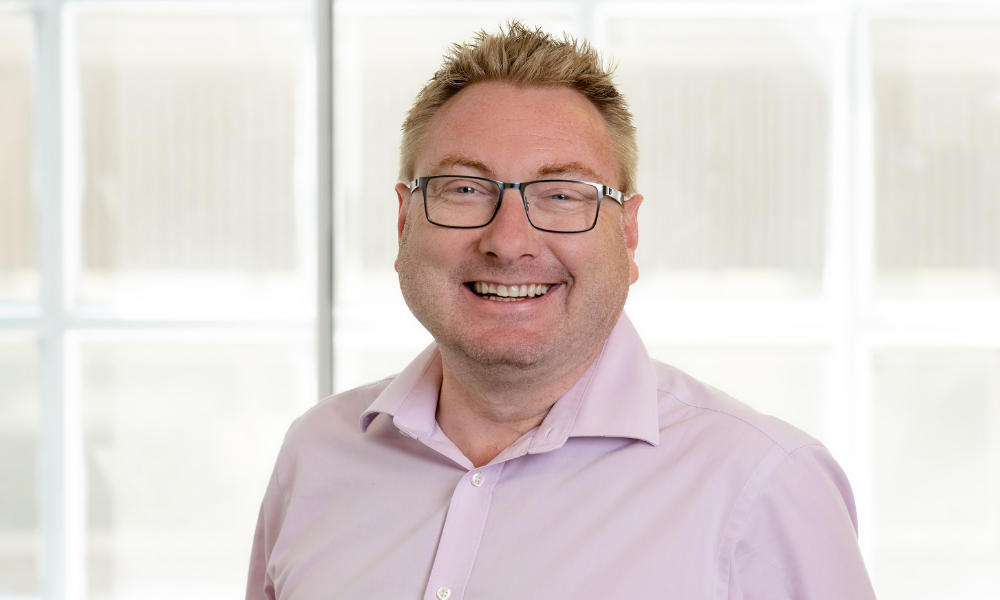 This article was produced in partnership with Advanced.
Mallory Hendry of Canadian Lawyer sat down with Nick Jenner, Product Manager of Carpe Diem, Advanced, to discuss the critical importance of choosing the right time recording platform for your firm.
To put it bluntly, choosing a time recording platform is a decision law firms must get right, says Nick Jenner, Product Manager of Carpe Diem, Advanced.
"Time recording is the cornerstone of any law firm as it has a direct impact on how much revenue the firm can bill for," says Jenner. "The amount of revenue that's generated – and what gets paid – ultimately impacts the firm's profitability."
On top of financial considerations, it also has an impact on client relationships, staff retention and morale. To get the best return on investment and usage out of a time recording solution, firms need to understand the needs and priorities of all stakeholders both internally and externally — it's equally important to serve the needs of your staff as it is your clients, Jenner notes — and once stakeholder needs are determined, the firm can utilize that knowledge to find a time recording solution that addresses those needs effectively. And most importantly, he adds, be confident it will be adopted by all involved stakeholders, deliver on firm-wide requirements and contribute to strategic goals.
Advanced's most recent whitepaper, Time to focus: What to consider when choosing a time recording platform, breaks down the different stakeholder groups and not only highlights what they directly need from a time recording solution but also how poor time recording can affect the stakeholders and the firm as a whole.
For lawyers facing daily and weekly targets, time recording is paramount, but they don't want to spend more valuable time tracking those minutes and hours. Lawyers require an easily accessible, and web-based interface that can be accessed via their desktop at the office, their laptop at home or on a tablet or phone if they're on the go. Carpe Diem, Advanced's innovative time recording solution, offers a consistent interface that's also optimized for each screen and complimented by a modern native mobile app. It can also be integrated with existing software such as a firm's document management system.
"The best time systems on the market also offer 'passive' capture," Jenner says, where the lawyer's digital footprint is tracked as they view web pages, draft emails or make phone calls and when a timesheet is being completed, those suggested time entries appear alongside the time they've recorded.
"In Carpe Diem, this feature is called 'Timefinder' and it can be very valuable to lawyers looking to increase their billable time. This 'found time' not only helps them hit their targets, but directly translates into more revenue for the law firm."
Other stakeholder groups include legal assistants, billing and finance, practice group leaders, I.T, and the firm's clients — all of whom have their own interests when it comes to one of the most challenging tasks for busy firms. Ultimately, it comes down to the fact that rejected invoices, whether due to mistakes or non-compliance, cause lengthy and costly delays in the billing cycle as well as costly write downs, "and clients do not look fondly upon poor billing hygiene, so it's important for the law firm not to make a habit of this," Jenner says.
A solid time recording platform — such as Carpe Diem which captures billable time from any location, at any time, on any device — has an important place in a tech-forward firm's suite of products, and a holistic approach to technology is now table stakes in the profession. Jenner points to a recent report that found in 2020, almost half of tech leading firms reported increased profitability in the last 12 months, compared to 28% of transitioning firms and just 13% of the trailing firms. The writing is on the wall that now is not the time to ease off the throttle of technology, and Advanced's experts are in your corner.
With experience working with Canadian law firms for over 25 years, Advanced supports clients as they implement and navigate technology solutions — including the NetDocuments document management platform and Carpe Diem — that are increasingly critical to unlocking a firm's potential now and in the future.
To learn more, download the full whitepaper here. For supplemental information on how to pick a time recording solution depending on firm size, watch Advanced's webinar here.
Nick Jenner has over 15 years' experience working in the legal technology sector. During this time he has worked closely with both in-house corporate legal teams and law firms on different solutions covering automated document drafting, matter management, legal spend management, legal bill review and time capture and recording. Nick joined Advanced as the Carpe Diem Product Manager in January 2019.