Young Lawyers Forum speaker Derek Bell stresses benefits of mastering basic law skills first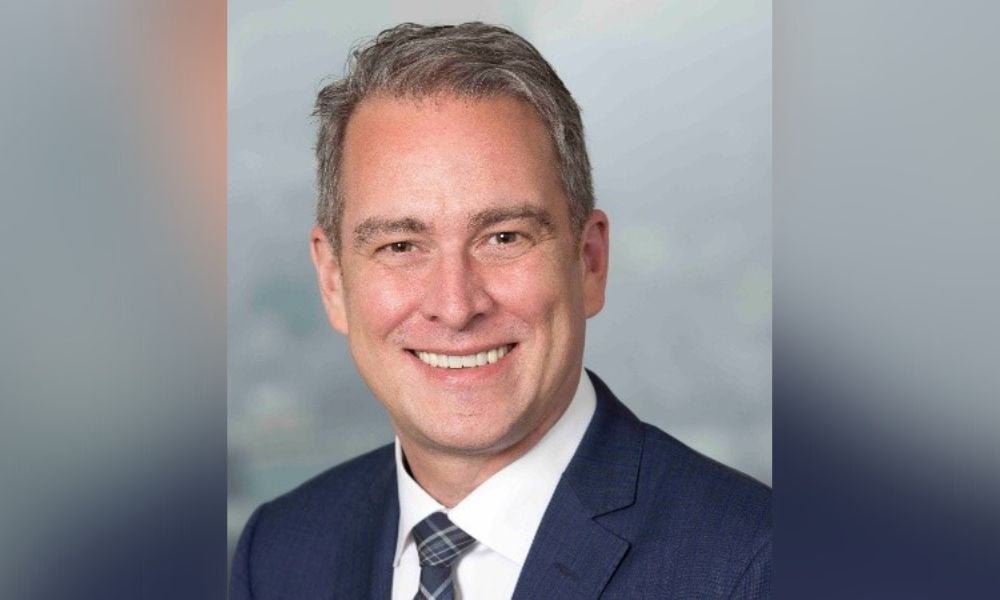 While young lawyers need to develop an area of practice specialization eventually, it's essential to spend the first couple of years developing the lawyering skills that are required to be successful, says Derek Bell, a partner in the litigation, arbitration, and investigations group at DLA Piper (Canada) LLP.
"Every firm I have worked at has taken the position that very junior lawyers shouldn't be specializing in anything at first," says Bell. "The objective to learn the different areas of the law, and the skills you will need, and that in itself is a very large learning curve."
Bell, who focuses on Commercial List litigation, adds that getting exposure to different lawyers and styles for practising law is essential for lawyers just starting.
"You'll want to find out what works for you, what doesn't," he says. As well, being exposed to different practice areas also helps young lawyers figure out what aspects of being a lawyer most appeals to them, "from drafting factum, making oral arguments, doing research or writing opinions."
However, Bell, a speaker at Canadian Lawyer's Young Lawyers Forum in Toronto on November 29, says that by the time a young lawyer becomes a senior association, they "should be able to complete the sentence, I'm so-and-so, and I do X type of law."
While there are all forms of litigation, for example, that lawyers might practise, young lawyers should aim to have some expertise, "something that sets you apart so you can become the 'go-to' person in that area." Litigation law, for example, is subject to the whims of the market, "so young lawyers should also be able to be flexible.
Bell says that with the young lawyers he mentors, "I sit down with them at the beginning of the year, and we talk about what we're gong to be focussing on, and how are they going to be 'selling' themselves as a lawyer. What do you bring to the table?"
That process aims to focus young lawyers on where they want to be headed. This helps at the time decisions are made about associates making partner. "If they go through this process, the business case for becoming partner is made, because the young lawyer has been working at it."
He says he tries to get his mentees to identify what they want to do to enhance their profile and then develop about three concrete things to achieve that. "It could be writing articles, it could be giving presentations, it could be trying to develop a particular litigation skill." He points to one associate at his firm who is now doing duty counsel work at the Ontario Securities Commission to develop skills related to securities litigation.
As a mentor, Bell says it's important to follow up with his mentees a few times a year to see how far along they have gotten toward the concrete measures they said they would take.
Bell says he likes to think those he mentors appreciate the chance to evaluate what they are trying to achieve, not nagging. "You ask how did that work out? Did I achieve those things? Am I gaining traction?"
Being mentored by senior colleagues is vital in this process, Bell says, and he admits that there was some initial worry that young lawyers coming on board during the pandemic would "losing something" if everyone wasn't in the office every day.
"But it was remarkable how the practice changed overnight, and yet, from my perspective, we've managed to carry on quite well in that regard." What changed, he acknowledges, is that the pandemic reduced the "number of dimensions for interaction," but the level of interaction remained similar. "At least in my practice, it's been the same, just fewer methods of interaction or using some methods more than others."
He adds that young lawyers and their colleagues also want that interaction to be "purposeful." It's great for people to come into the office, he says, but it generally has to involve more than coming in for pizza." And the most appropriate way to approach some legal task, for example, document review, may not mean having to come into the office, "since that sort of thing can be down anywhere."
People want "purposeful engagement – practising law in a way that maximizes the benefit of the client." So, while a document review can be done anywhere, a "blue sky" meeting to sort through various issues might be better done in person.
And while it may be true that some interaction is lost by not bumping into someone at the coffee machine, that's only a problem if a law firm is not trying to replace that with other forms of interaction.