Thomas is a speaker at the Young Lawyers Forum, Nov. 29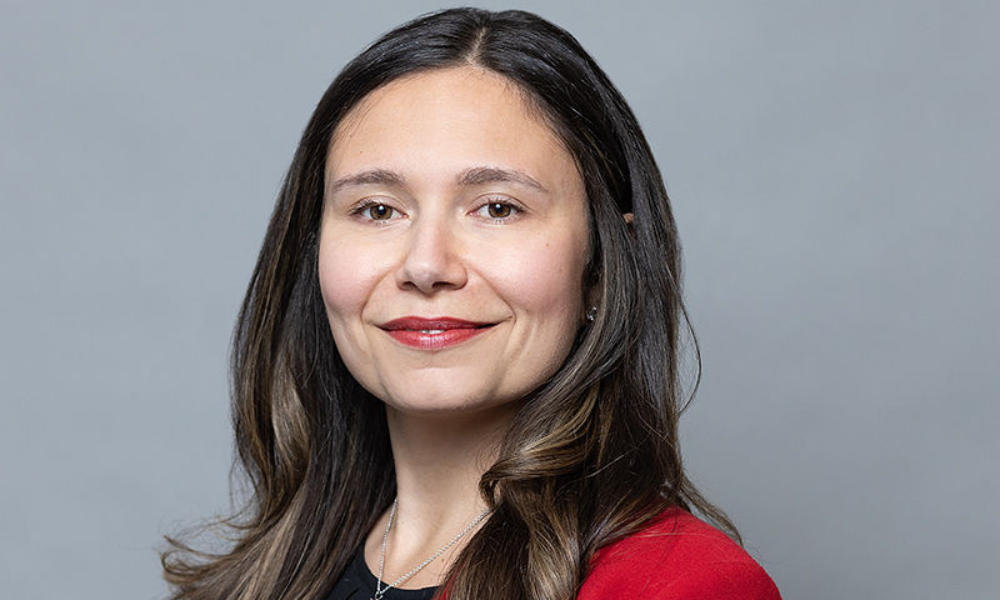 When joining a new organization, in-house lawyers should not only focus on learning about their new role, but they must also make a point of getting to know the company culture and building relationships with the line of business that they support, according to Bianca Thomas, who has just joined Shopify this month as an associate general counsel on the partnerships legal team. She previously spent four years in the legal department at BMO Financial Group.
Having a strong relationship with the line of business can help to establish yourself as a trusted advisor, which leads to positive feedback, Thomas says.
"I would recommend sharing with your lead or manager your wins at your one-on-ones or via email – whether that's a great piece of feedback you receive from the business on a challenging file, or an exciting initiative you're getting involved in at the company, or even some external community involvement that links in with the company values," says Thomas. "I do think it's important to share with your lead your wins so that they're in the loop and they can advocate for you effectively at the appropriate time."
Building an internal network of allies can help young lawyers in their professional development. It takes time to establish trust so first and foremost, Thomas recommends establishing your reputation as an excellent lawyer within the organization. Take advantage of mentorship opportunities with senior lawyers, and also aim to build relationships with people outside of legal, she suggests.
"When you engage with people, do an excellent job at whatever project you are working on," says Thomas, who will be speaking at the Young Lawyers Forum in Toronto on Nov. 29. "For example, if you are on the pro bono committee, really putting your hand up and putting your best effort in is really helpful."
It can also be extremely beneficial to look for opportunities to make your mark outside of the workplace. Thomas has been a volunteer with the Ontario Bar Association for the past seven years, initially as an executive on the Women Lawyers Forum which led to opportunities on other committees. She now sits on the board of directors as the Toronto regional director for the OBA. In addition, she has been a member of the fundraising committee for the Barbra Schlifer Commemorative Clinic since March, 2021.
Involvement in these initiatives outside of the workplace has been rewarding for Thomas and has also allowed her to meet many people from different practice areas that she would otherwise not have met.
"If you haven't been involved in any initiatives outside of the workplace, I would recommend starting with one that genuinely piques your interest, and then rolling up your sleeves to get involved," says Thomas. "With these kinds of opportunities, you really get out of it what you put into it."
Social media can also play an important role in raising the profile of a young lawyer and allowing them to maintain and strengthen connections and expand their network. For example, Thomas recommends posting on LinkedIn or Twitter when you start a new position or participate in a panel as this will raise your profile and create a dialogue with connections who respond to the post.
"You don't always have to spend physical time with someone or even be on a call with them," she says. "Even having some of these touchpoints over social media, you do feel like you've stayed connected with your network, and it allows you to build out the breadth and depth of your network in my opinion."
It is important to be intentional about your career goals and interests – especially if you are working in a hybrid role with fewer opportunities to meet face-to-face. If you are interested in developing skills in a new area, for example, Thomas recommends building relationships with people in that area – even if via video call or phone call.
"If you are very intentional about it, you can build those relationships, so I would encourage lawyers to take the time to connect with colleagues, even if you can't see them in person," says Thomas.