Krishnamurti is a speaker at the Young Lawyers Forum, Nov. 29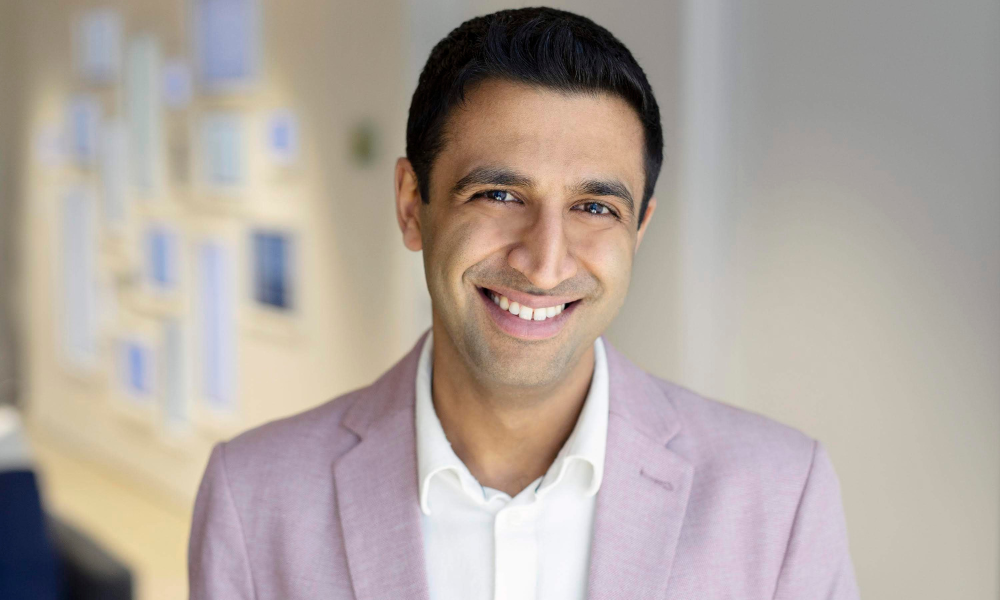 Navigating a career in the legal profession can be daunting for young professionals as they strive to juggle professional goals with personal responsibilities, and striking a balance has become even more of a challenge in recent years, with the added pressures of remote or hybrid work. Finding efficiencies to succeed in the workplace while avoiding burnout is the key to achieving work/life balance for many lawyers.
For Arun Krishnamurti, counsel at Google, taking a break to decompress between work and family tasks has been helpful to maintain his mental well-being. Maintaining that structure allows him to switch gears.
Building efficiencies within the legal team allows Krishnamurti to stay on top of a heavy workload while avoiding burnout.
"A lot of it comes down to prioritization," says Krishnamurti who has been a member of the legal team in Google's Toronto office since 2017. "As a lawyer during this period of time when everyone is feeling stretched, you have to be really good at cutting through the noise to focus on the most important issues and the most important files."
It is important to ensure that everyone involved is in agreement with your choices when it comes to prioritization, Krishnamurti adds. Some files may require a more rigorous review than others. Teamwork is key, because these decisions cannot be made in a vacuum.
"You have to talk to the business and talk to the rest of the legal department to make sure everybody is on the same page, and everyone is aware of what's happening. Then you will see a sharpening of focus everywhere," says Krishnamurti.
As a mentor to young lawyers and junior members of the team, Krishnamurti believes in modeling healthy work habits. He sets strict boundaries such as avoiding sending emails outside of work hours, whenever possible, and letting people know that if he does send an email after work hours, they are not obliged to reply until it is convenient for them.
"When you are working across different time zones, it's always going to be a bit asynchronous, so it's important to make sure people understand that just because you get an email, it doesn't need a response right away, and you can turn off your service when you're on vacation. All that stuff is critical to survive," says Krishnamurti.
Young lawyers need to advocate for themselves, and should not be afraid to say 'no' when the pressure is too much. Krishnamurti advises being prepared to justify your reasoning and to research your proposals, rather than just saying 'no'. If you are prioritizing one particular project this week, perhaps another project can be completed next week, for example.
Hear more from Krishnamurti at the Young Lawyers Forum on Nov. 29 in Toronto