This year, 102 lawyers were given their silks, joining the ranks of the Queen's Counsel — a centuries-old tradition that honours outstanding legal careers and is still carried out by many provinces, as well as the federal government.
For lawyers serving the federal courts, the practice was only reestablished in 2013. Candidates are identified and recommended by an advisory panel, and the honourees chosen by the federal justice minister.
On Dec. 11, Justice Minister Peter MacKay bestowed 2014 QC designation on seven lawyers for careers that demonstrate leadership in their professional lives, raise the esteem of the legal profession, and make outstanding contributions to the development of law.
The new federally appointed QCs are: Robert Frater, Colonel Vihar Joshi, Guy Laurin, Liliana Pecorilli-Longo, Croft Michaelson, William F. Pentney and Dale Yurka. Backgrounders for each can be found
here
.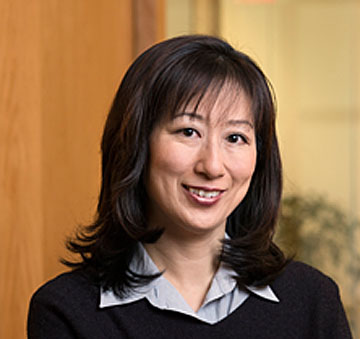 "Our Government is pleased to recognize the exemplary public service of those receiving this esteemed Queen's Counsel designation today — they reflect the highest standards of the legal profession in the public service," said MacKay in a statement.
"An effective justice system is a cornerstone of our democracy, and we commend our public service lawyers for embarking on a role so vitally dedicated to civil service."
British Columbia Minister of Justice Suzanne Anton, announced 32 QC appointments on Dec. 22. Among these are lawyers who've prosecuted high-profile cases, as well as those who've advocated for seniors and the disabled, and have given back through a variety of charitable causes.
"The Q.C. designation is given to lawyers who demonstrate professional integrity, good character and excellence in the practice of law," said Anton in a released statement. "I want to thank this year's Q.C. recipients for their contributions to our communities, our justice system and our province."
The honourees are: Lance Sidney George Finch, Sandra Lynn Enticknap, Gordon Douglas Taylor, Herb Shurman Silber, Mary Elizabeth MacGregor, Patricia Jean Armstrong, Bernard Isaac Pinsky, Alan Arvid Frydenlund, Dennis Katsumi Hori, George Clement Gordon Proulx, Elizabeth Mary Vogt, David Michael Rush, Roxanne Patricia Helme, Nelson Ming-Yiu Tsui, Randall James Kaardal, Paul Rodney Ives, Helen Heiman Low, Margaret Ruth Sasges, Gurpreet Kaur Gill, Craig Andrew Boyd Ferris, Craig Patrick Dennis, Grace Gi Yung Choi, Karen Anne Horsman, Ajeet Kaur Kang, Raymond Derrick Phillips, George Frank Kondor, Dean Allan Crawford, Richard Stuart Fowler, Wliliam Paul Riley, Kenneth Matthews Kramer, Karen Lisa Whonnock and Sara Ann Levine.
A complete backgrounder on all of British Columbia's new QCs can be found
here
.
Saskatchewan also announced its QC appointments Dec. 22, with 14 lawyers receiving the honour.
"The contributions by these distinguished individuals to the legal profession, the justice system, and the people of this province are vast," Justice Minister Gordon Wyant said in a press release. "We're honoured to recognize their hard work and dedication to the profession by appointing them as Queen's Counsel."
The province's 2014 QC appointments are: Brent Barilla, Barry Bridges, Linda Christensen, Colin Clackson, Mary Donlevy-Konkin, Conrad Hadubiak, James Kerby, Douglas Kosloski, Deron Kuski, Diana Lee, Patricia Quaroni, W. Dean Sinclair, David Stack and GailWartman.
Brief descriptions of the honourees can be found
here
.
In New Brunswick, the nomination process is carried out in the early fall, with a committee consisting of the chief justice, the attorney general, and the president of the province's law society. That culminated this year in the naming of 11 QCs, appointed at an Oct. 20 swearing-in ceremony by Lieutenant Governor Graydon Nicholas.
The honourees are: Robert M. Creamer, Heather Doyle Landry, Harold R. Grew, Willard M. Jenkins, Larry Landry, George H. LeBlanc, John B. D. Logan, George A. McAllister, Stewart Paul, Marylène Pilote, and Kelly Ann Winchester.
Read all about the New Brunswick appointments
here
.
Nova Scotia Justice Minister Lena Metlege Diab appointed 14 lawyers as QCs on Dec. 12, after recommendations to cabinet from an independent advisory committee.
The appointees for Nova Scotia are: D. Peter Mancini, Brian P. Casey, Pamela J. MacKeigan, Dennis J. James, Paula Marie Arab, Robert David Chipman, R. Bruce MacKeen, Myrna L. Gillis, Paul J. Carver, William Mahody, Barry J. Mason, Peter C. McVey, Nancy F. Barteaux, and John A. Keith.
"This year's appointees have made significant contributions to their communities and to the justice system in Nova Scotia," said Diab in a press release. "I am proud to present them with this prestigious title."
On Sept. 23, Newfoundland and Labrador Minister of Justice Darin King, in consultation with an advisory board, bestowed the honour upon 20 outstanding legal professionals.
"Being appointed as Queen's Counsel comes only after considerable and significant work as a lawyer in the province and I congratulate this year's appointees," said King in a released
statement
.
"They represent a broad cross section of the legal community in Newfoundland and Labrador and it is fitting that their contributions are recognized in this manner."
The honourees for Newfoundland and Labrador are: Daniel M. Boone, William W. C. Boyd, Augustine F. Bruce, Wayne D. Chamberlain, Ronald A. Cole, Donald J. Gallant, Brenda B. Grimes, Heather M. Jacobs, Thomas J. Johnson, James E. Merrigan, Donovan F. Molloy, Sheilagh M. Murphy, Paul G. Noble, James C. Oakley, John V. B. O'Dea, Lorna A. Proudfoot, Adam J. Sparkes, Ellen E. M. Turpin, John L. Vivian, and D. Gordon Woodland.
And in Prince Edward Island, four appointments were announced Dec. 3 by Minister of Environment, Labour, and Justice Janice Sherry. "It is an honour for me to announce that Leslie Collins of Stratford, Geoffrey Connolly of Cornwall, Michele Dorsey of Charlottetown, and Cyndria Wedge of Charlottetown have been selected as the 2014 appointments to Queen's Counsel," said Sherry in a
statement
.
"Receiving Queen's Counsel designation is a top recognition of one's reputation and accomplishments in the field of law. This year's deserving recipients have been selected by a committee of their peers for both their outstanding career achievements and community engagement."
Ontario, Manitoba and Quebec no longer observe the tradition of designating Queen's Counsel, while Alberta announces appointments every two years.