Deloitte has withdrawn as a signatory to A Call to Action Canada, the organization working to promote diversity in the legal profession.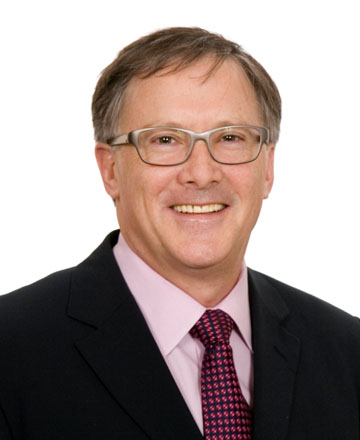 At its fourth annual conference in Toronto today, co-founder Joy Casey announced that Deloitte and it's general counsel in Canada, Ken Fredeen had withdrawn their support from ACTAC, but would remain as members of Legal Leaders for Diversity an organization of in-house counsel also promoting diversity in the legal departments of some of the largest corporations in the country. Fredeen is a co-founder of Legal Leaders for Diversity Canada.
Deloitte signed on with ACTAC in February 2010. To date there are 11 signatories to its mission statement. Meanwhile, Legal Leaders for Diversity now has 60 general counsel as members after one year.
"Ken has indicated he is very committed to Legal Leaders for Diversity and it is a question of priorities," says Casey. "The decision of Deloitte to withdraw is unfortunate, and a little hard to understand."
Phebe Neely Ciulla, senior manager, Deloitte North American Financial Advisory LLC was to be a featured speaker at the conference today, but withdrew as a result of Deloitte ending its membership with ACTAC.
Casey notes that unlike ACTAC's mission statement, Legal Leaders for Diversity doesn't stipulate consequences for law firms that don't demonstrate a dedication to diversity.
As part of its mission statement that signatories sign, A Call to Action requires in-house counsel to: ". . . pledge to make decisions regarding which law firms represent our companies based in significant part on the diversity performance of the firms." It also states that, "We intend to look for opportunities to direct work to firms which are controlled by, or have a substantial number of, partners who are women or minorities."
Finally, the mission statement stipulates, "We further intend to end or limit our relationships with firms whose performance consistently evidences a lack of meaningful interest in being diverse."
Fredeen says the decision is all about resources and time and not about ACTAC's mandate to hold firms more accountable to diversity initiatives. "I and Deloitte have limited time and resources. I have never just lent my name to something, rather, when I commit I give it my all," he said when contacted by Canadian Lawyer InHouse.
"The LLD approach has always been inclusive, meaning that we see the issue of a more inclusive legal profession to be one of co-operating and working together," says Fredeen. "We have elevated the importance of diversity to lawyers and law firms. A natural consequence will be more business. The approaches of the LLD and ACTAC are different, but I will let others determine which approach has been more successful."