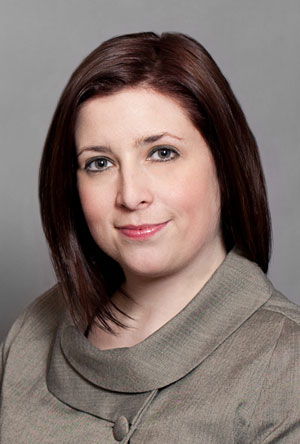 "A little perspective, like a little humour, goes a long way." – Allen Klein
Yes, my real name is Twila and I am from Kelligrews, Conception Bay South, Newfoundland & Labrador, presently living in Logy Bay. It could be worse, I could be from Come By Chance, The Goulds (where my spouse is from), Dildo (I have relatives there), or Sunnyside (it's cruel to live in a place called Sunnyside when you have more days of rain, drizzle, and fog than anywhere else on earth).
No, I'm not "the Twila" from the Miramichi, N.B., and no, I've never met her despite the fact I lived in Fredericton for a few years. I'm also not the Twila Reid the park and school are named after in California, nor am I a member of the band (just Google me, you'll see). I am often mistakenly called "Twilight," hence the name of the column.
I am a mother of two, a five-year-old girl and two-year-old boy. I am a partner at the law firm Stewart McKelvey, one of the 20 largest law firms in Canada with six offices across Atlantic Canada. I practise primarily in the area of labour and employment law.
Why am I telling you this? Well, it is a matter of perspective and disclosing one's perspective is important because it provides a context for opinions, attitudes, and beliefs.
Why am I here? Well, I'm glad you asked. I'm here to write about Canada's east — Atlantic Canada — not to be confused with the "Maritimes" which only includes Nova Scotia, Prince Edward Island, and New Brunswick and not Newfoundland and Labrador (of course if you are reading this you knew that already).
Speaking of perspective, in a May 14 CBC Radio interview one of our NL senators, Fabian Manning, made the following comment:
"Before I came [to Ottawa] I was under the impression . . . that the people here in Ottawa that make the decisions feel that Canada ends in Halifax. I'm here eight years and I've changed my mind on that. I strongly believe that many of the people who make decisions here in Ottawa believe that Canada ends at the Quebec border. I'm not trying to say it's one group or another, it's pretty well everybody."
Maybe Manning was just grumpy because the average temperature in St. John's in May was 4.3 degrees, or maybe the whopping 166 hours of fog was just too much. Or, maybe he has hit the nail on the head.
Whether Manning is correct is irrelevant. It really does not matter whether his comments are true or untrue. What matters is his perspective. The fact he is of the opinion the federal decision-makers care less about Atlantic Canada is important. Clearly, Manning is of the view that his perspective — his opinions, his attitudes, his beliefs — are not heard and do not count.
Many Atlantic Canadians share his view. The biggest example of this was Danny Williams' 2008 "ABC campaign" where his view was that the people of NL should vote "anything but conservative" in the federal election because, according to Danny's perspective, the federal government does not care about Newfoundland and Labrador. Given he was a member of the Conservative Party (albeit the provincial Progressive Conservatives), the audacity (and success) of this campaign remains one for the history books.
Opinions, attitudes, and beliefs shape behaviour. If the perception exists that Atlantic Canada does not matter, what is really of concern is how that perception is affecting behaviour. It is difficult to spend the time, energy, and resources into having a strong voice if you believe the voice does not count no matter how strong it is.
It seems to me government would benefit from the basic principles of inclusion. But then again, the key ingredient for inclusion is supportive relationships and my perception is that such relationships do not presently exist between our various elected and appointed officials.
So, you ask, what the heck does this have to do with practising law (or the price of tea in China as my mother would say)? Inclusion requires change and law firms embrace change like a root canal. However, Manning's comments are the real reason law firms should embrace inclusion.
The CEO of a client once told me the key to the success of the company was always having a board of directors that actively voiced different opinions than his own. He specifically recruited "no" people versus "yes" people. There was a specific mandate among the board of directors to have different perspectives (remember Jerusalem in World War Z?). Why? Different perspectives produce better decisions.
Have a different perspective than Twila? Let her know by sending her a message on LinkedIn, or by e-mailing her at
[email protected]