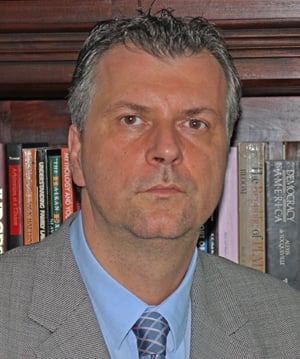 Dear Ms. Waddell,
I take this opportunity to reply to your post entitled:
My Apologies to the Canadian Legal Blogging Community
.
I acknowledge your immediate "public relations damage control" response to the objections raised by some, including myself, on Twitter regarding your "
dailyblawg
" RSS aggregator site, which you subsequently have taken down, pending further consideration.
Please note that I do not speak for the "Canadian Legal Blogging Community." As far as I know, there is no organized community of "blawgers," which many of us prefer to be called. I do, however, speak for myself as a member of the blawgosphere, which is made up of a number of communities, but is, otherwise, amorphous and Matrix-like in its various manifestations.
According to your company's web site bio, you are not a lawyer. Please then allow me to take the liberty of explaining to you some fundamental legal concepts that you should consider going forward with your business marketing plan strategy as it relates to the blawgosphere. Of course, this in no way constitutes legal advice. You ought to retain a lawyer.
In your
apologia
, you write: "I created this aggregator as a way to facilitate this mission, and as a way to give back to the legal industry. You all write such fantastic, leading edge, and topical legal information, and I truly felt I was providing an additional venue for your information to be heard and easily shared amongst yourselves and with the public."
I have no reason to doubt your intentions as anything less than altruistic. Your mission statement says so. It is a material representation that I intend to rely upon. Hence, I will extend to you the benefit of my doubt that you wish your company to become the information hub for Canadian lawyers and the public.
The problem, from my vantage point, is that the devil is in the details.
You speak of "information to be heard and easily shared amongst yourselves and with the public." Granted, information should be heard and shared. Information that leads to knowledge is where true power resides. However, when you launch an RSS feed aggregator — which ostensibly repackages and rebroadcasts information from an originating source — without adding anything of intrinsic value, then you must ask the author first.
Why, you may ask?
The Internet is not free.
If it were, then we would not have to pay for the privilege of access. Even in cases where Wi-Fi or Internet cafés offer free web services, there is a cost absorbed or incurred by someone.
In your post, you continue: "I must say though, that I am extremely hurt when I am accused of 'scrapping' and 'taking' your content for the purposes of financial gain. The truth of the matter is this:
1.
Full acknowledgement was given
to all feeds and items that were included in the aggregator.
2.
All articles linked back to the originating source.
This was done using a dofollow linking structure, ensuring maximum benefit to the blogs, with respect to the search engine rankings.
3.
The feed item bodies were limited in length from between zero to 500 characters.
This was done to ensure the visitor would have to click through to the original source to read the entire post.
4.
This site was not developed with our financial benefits in mind
, but rather to increase the awareness of and access to your legal information. It was offered up as my "good-will" to the very community that supports my company and to the very industry that we support through our on-going sponsorships to the CBA, the OBA-YLD, and other relevant organizations. We had absolutely no intention of ever running ads on this site, nor to turn it into a paid blog listing service."
Your hurt feelings are irrelevant to this discussion. While I appreciate that you feel offended, frankly, the issue is not about how you feel. It's "scraping," not "scrapping" by the way.
The issue is whether you understand that the effect of RSS blog aggregation is not the "tragedy of the commons," it's "taking what's not yours" or "forced sharing." When you create an RSS aggregator site without prior notice or consent of those whose original ideas, thoughts, expressions, and opinions you wish to "share" with to the public, you're not "sharing." Unless you consider it to be "sharing" if I came over to your house, "borrowed" your paintings without asking, and then put them up for sale on eBay.
There are many copyright and related intellectual property issues that you will have to reconsider.
The first rule, however, is to actually visit the blawgs you wish to "aggregate" or "curate" and contact the owner as a courtesy to inquire whether they may be interested in sharing their content. At a minimum, you must determine whether the owner has asserted copyright. At the bottom of my blog page you will find two things: 1) a disclaimer, which notifies the reader that,
inter alia
, this is not a law firm blawg, but a personal blawg and 2) a copyright notice, which reads: "Copyright: This work is licensed under a Creative Commons Attribution-NonCommercial-NoDerivs 3.0 Unported License."
Please note the emphasis on the phrase "non-commercial." The fact that you say you will not be "running ads on this site, nor to turn it into a paid blog listing service" is inconsequential. The fact remains that your main site does run ads. Non-lawyers will be unable to distinguish between those lawyers who are your clients, and those lawyers who neither wish to be your clients, nor are interested in any form of association.
I also commend you to the following posts:
Copyrights, Blogs, News, Content Aggregation and RSS Feeds
(via Law Pundit) and
Blog Content Aggregation, RSS Feeds and Copyright Law
(via Eric Goldman's Technology & Marketing Law Blog).
Since you are not a lawyer subject to the professional rules of conduct, I cannot prevail upon you as a colleague. However, since many of your clients who actually pay for your advertising and marketing services are lawyers, they may wish to read these posts as well:
Virtual Hegemony or Roadkill
(via Scott H. Greenfield at Simple Justice) and
Notes on SiteMeter Stats vs Blogger Stats (and Blog Aggregators)
(by Garry J. Wise at Wise Law Blog).
Your company's mission statement and your personal beneficence notwithstanding; corporations exist to make a profit. Lawyers and law firms also seek to make a profit. However, the former are not subject to ethical rules of conduct, while the latter certainly are. Most lawyers who value their professional reputations, know that the only way to do so is to exercise some measure of autonomy and control over their online content.
In my opinion, "your online reputation is your content." The decision to share or syndicate one's RSS feeds or blawg content is exclusively personal. Implied licences are not handed out like Halloween candy.
Antonin I. Pribetic is litigation counsel at Steinberg Morton Hope & Israel LLP and a sessional lecturer at UTM-Rotman School of Management's diploma in investigative and forensic accounting program. This column is an edited version of a posting that first appeared on his the Trial Warrior Blog. This will be his last Trials & Tribulations column for
canadianlawyermag.com
.