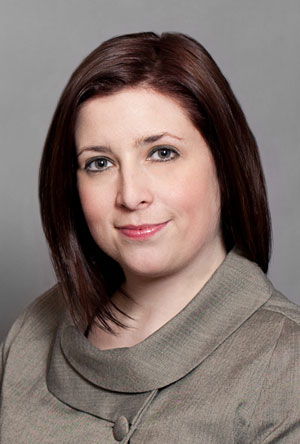 I'll start this column by telling you about what has been referred to as "one of NL's biggest fraud
scandals
." The period of 1999 to 2004 represented both the best of times and the worst of times for local Newfoundland and Labrador real estate development company Myles-Legér Ltd., co-owned by brothers William and Randell Clarke.
In 2004, Myles-Legér went bankrupt. At the same time, many lawyers were complaining they had outstanding undertakings in relation to real estate transactions where Myles-Legér was selling real estate.
William J Parsons Law Office, and particularly lawyers Bill Parsons and associate Glenn Bursey, acted for Myles-Legér. Specifically, there were allegations that either Parsons or Bursey had not fulfilled their undertakings to provide discharges of existing mortgages that were supposed to have been paid with trust funds from the purchaser.
Some of the transactions acted on by William J Parsons Law Office did not have insurance coverage as the lawyer acted for both purchaser and vendor. Total claims were in the range of $5 million, with about $700,000 being uninsured (as estimated and reported in Bencher Notes of 2005 published by the Law Society of Newfoundland and Labrador). CBC news reported that from 2000 to 2004, Myles-Legér received around $5 million from Parsons, with about $1.3 million
left unaccounted fo
r.
So, what happened to the money? In the 2005 law society discipline hearings for both Parsons and Bursey, the respective adjudication panels found there was no evidence of misappropriation of funds for Parsons' or Bursey's own use, stating that "Mr. Parsons acted as a conduit-transferring funds to Myles-Legér in order to facilitate its continued operation." Both Parsons and Bursey were disbarred.
In 2008, Bursey died. In 2012, Bill Clarke, Randy Clarke, accountant/controller Terry Reardon, and Parsons were criminally charged with fraud or conspiracy to commit fraud. In 2014, the charges against Randy Clarke were dropped.
Late in 2014, Parsons pled guilty to one count of fraud over $5,000. On Jan. 22, 2015, he was sentenced to three years in prison. The sentencing decision noted that the money was not diverted to Parsons for his own use.
During a parole hearing, it was reported that Parsons had indicated that he had felt pressured by Bill Clarke to misappropriate the funds. He reported that Bill Clarke had told him (Parsons) that Bill Clarke was at risk of losing his residence and that he (Parsons) had trouble saying no to his client.
In January 2016, the Supreme Court of Newfoundland and Labrador found that the Charter rights of Bill Clarke and Reardon were violated as a result of the lengthy delay and ordered a stay of proceedings. The charges that were stayed included 38 counts of fraud and one count of conspiracy to commit fraud.
The court found that the magnitude of the issue was known in 2004 when the law society first started its investigation. Yet, a search warrant was not obtained until 2007, and it was 2009 before the police obtained the transcripts from the law society hearings and held interviews with Myles-Leger employees.
Charges were laid in 2012, a delay of 102 months. The court found that the 8.5-year delay in laying charges with the 3.5-year wait to get to trial was too long. The Crown filed an appeal in February so the matter remains ongoing.
While I certainly strongly condemn the lawyers' behaviour in this case, it does seem to me that they definitely received the short stick. I took the opportunity to review some decisions of governance bodies of self-regulated professions and I was surprised to see the stiff penalties imposed for misconduct.
My surprise comes from my practice as a labour and employment lawyer. Acting for employers, it seems incredibly rare to have a just cause termination upheld. Any discipline is frequently subject to the grievance process. I continue to be amazed at the low level of discipline arbitral jurisprudence has condoned/developed. In the Canadian unionized context, we are holding ourselves to performance standards of the lowest common denominator.
Consider the case of
Newfoundland and Labrador (Health Boards Association) v. Newfoundland and Labrador Nurses' Union
. In October, the griever applied for vacation leave for the following April and was denied. In January, hours after she learned her vacation leave was denied, she booked and paid for a flight to Florida for herself and her family during the period of requested leave.
In late March, she presented a medical note from her physician excusing her from work for about a month, which included the requested (but denied) vacation time. She decides to head off to Florida during her sick leave and sees her manager in the check-in line at the airport. She tells the manger that she made a "last-minute" decision to go to Florida.
The griever received an unpaid suspension of four weeks duration and two further weeks of sick leave were declared unapproved. The discipline and denial of sick leave were set aside — the arbitrator found that the employer did not meet its onus of proof of discipline.
Compare this case to
Ontario (College of Physicians and Surgeons of Ontario) v. Varenbut
. In this case, a physician was subjected to a three-month suspension for failing to provide complete and/or accurate information in a timely manner to the university and/or hospitals where he had an academic appointment and/or from whom he sought reappointment.
The information he withheld was in relation to a previous discipline arising out of a patient's access to care. It was clear that the academic institution knew of the discipline as it was reported to the academic supervisor but not to the chairperson of the department within seven days as expressly required by the policy.
As a labour lawyer, three months seems like a lengthy suspension to me. In reviewing professional discipline cases generally, it seems three months is on the low end, with many cases applying a six-month suspension and some as much as 18 months.
For instance, in
College of Physicians and Surgeons (Ontario) v. Lambert
, a six-month suspension was upheld following remarks the physician made to three female patients that were derogatory and unprofessional. While the remarks were sexual in nature, they were not for the purpose or promotion of sexual activity.
It seems as though in labour law we speak of suspensions in terms of days or weeks. In discipline of self-governance, it seems they speak of three, six, 12, or 18 months.
To be clear, I fully recognize that self-governance is a privilege and that professionals should be held to high standards. But professionals are human, too, and, just like the general population, they sometimes make mistakes, they sometimes have mental illness, and they sometimes have addictions.
At the same time, holding unionized workers to a very low standard hurts employee morale, destroys union-management relations, discourages productive people from joining unions, and does nothing to help the Canadian workforce be competitive in an increasingly global economy.