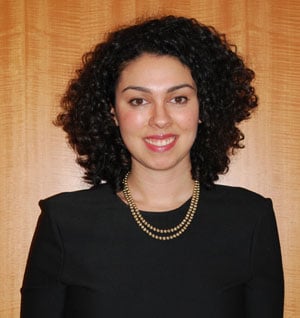 I've recently found myself reminiscing for a simpler time in life — a period when responsibility wasn't as great, decisions had less impact, and life just didn't seem so darn complicated. This nostalgia was prompted by what I'm calling the "3L crisis."

It must have started shortly after the Law Society of Upper Canada licensing invoice was released and I had to take a good, hard look at my finances and figure some things out. It wasn't just a monetary issue though; it was an all around, "I'm an adult and must leave this law school bubble and face the realities of the world," sort of feeling, which came with a certain heaviness.

Throughout law school, we focus on the immediate. It's all about what courses you take, how much you read, which intensive you participate in, what summer job you land, and then finally where you article. Little attention is paid to what happens after that (or outside of this world).

For some, of course, the long-term view is always in sight because it has to be. Others simply want to be aware of the world around them. Many go to law school because they are aware. I'd like to think I fall into this category. Regardless of background or motive for studying law, I do think there is an element of consistency to the bubble effect of this degree on all participants. It is very easy to insulate yourself for a couple of years and just focus on the task at hand. Sometimes it is necessary even.

But now we're on the brink of beginning this whole new adult life!

As I'm approaching the end of my JD, I feel an immense sense of responsibility — greater than ever before — to put to use the skills I've learned. I read the sometimes horrific and frightening headlines in the newspaper and think it is now our job to figure this out. It's our turn. I review my bank statement and remind myself it's time to pay this back.

I imagine the future family I'd like to have and ponder how I'm going to figure out the balance. I open my inbox and see all of the requests for time, assistance, and answers and realize it's only going to get worse.

In the face of all these reality checks, I simultaneously feel an immense sense of nostalgia for an earlier time in life when things were just easier. I recently visited a dear friend in Chicago, a former roommate from my years in Spain who also returned home to North America. During the few days I spent with her, I remembered how smoothly life ran back then. Wednesday nights were not spent hunched over an evidence law textbook or preparing cover letter upon cover letter, but rather at a flamenco class followed by wine and tapas. We both worked hard and supported ourselves, but it was a pretty laid-back life. A delicious one, too.

In contrast, during this visit, after an afternoon exploring the Art Institute of Chicago, we came home and she prepared a PowerPoint presentation on the meaning of consent for her job as a social worker in a rape crisis centre in the southside of Chicago. At the same time, I penned letters to various stakeholders about the access to justice crisis for a fundraising campaign. Relaxation now has a definitive end.

This isn't to say that prior to law school I didn't experience any hardships or there were no crises in the world around us. To the contrary. Nor is it to say now I'm unhappy whereas then I was blissful. But, I admit, it was a rather ignorant happy before. The day-to-day (and the future) seemed simply more straightforward because I didn't know as much as I do now and didn't have the same degree of responsibility.

By the same token, the life I lead now, even with the never-ending to-do list and a greater sense of duty, is still very privileged and I am cognizant of this fact. Being able to complete a law degree in the first place and having a job to look forward to on the other end is a fortunate position to be in. I'm very lucky. This fact is not lost on me even as I discuss this nostalgia for an "easy" life. I have it pretty good and I don't for a second to take it for granted.

Nor am I unaware of the fact that this is simply how life works. It becomes more complicated as we go on — it's really all about managing it. I've written before about self-care and acquiring the tools to deal with challenges in order to lead a balanced and pleasant existence. Perhaps the complications and awareness make for an even more profound sense of happiness.

There is simply something unique about this period in law school, the very end of the marathon. It's a time of serious reflection. You begin to feel small again in the face of the vast world in front of you. The 3L crisis followed by the 3L nostalgia — the quintessential 3L moment when it all becomes real.