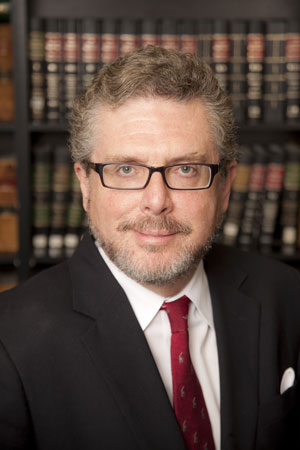 I have been practising law in Nunavut for about a decade. It is a practice totally different than that in the south.
Nunavut faces some enormous challenges. The population is about the size of Leamington, Ont., but is spread out over an area covering a third of Canada. Rapid modernization in the face of the impact of colonialism led to massive cultural dislocation. Poverty, cultural displacement, and Facebook for a people who still need hunting and country food to survive makes legal practice in Nunavut extraordinary.
Nowhere is that extraordinary situation more dramatic than in criminal law. I have conducted criminal trials of all sorts including some dreadful homicides. With few exceptions, my clients have been, like the underlying population, aboriginal.
Aboriginal offenders are subject to a special sentencing regime. Under s. 718.2(e) of the Criminal Code, courts must make criminal sentencing decisions "with particular attention to the circumstances of Aboriginal offenders." The Supreme Court considered this section of the Criminal Code in
Gladue
and
Ipeelee.
Both decisions enunciate a clear directive for courts to consider alternatives to incarceration and where such do not exist to limit incarceration for aboriginal offenders.
Unfortunately, these considerations have not made a material impact on the involvement of aboriginal people in the justice system. They make up four per cent of the national population but account for 22.8 per cent of the total incarcerated population. And aboriginal incarceration rates, as a percentage of the prison population, continue to grow.
From the perspective of Nunavut, I see there are two main reasons for this.
First, "aboriginal" covers an awful lot of ground. It includes traditional Inuit from hamlets in Nunavut and descendants of First Nations living their entire lives in major urban centres. While the legacy of colonialism has impacted all aboriginal people, their history, backgrounds, and life experiences are radically different.
To speak of aboriginals as a unity is akin to speaking of Europeans as a monolithic block. It is grossly oversimplistic and candidly patronizing. Lumping Inuit, First Nations, and Métis together as a unity makes no sense.
Second, the problems that I see in Nunavut leading to criminal behaviour are not problems arising shortly before the crimes in question. The problems are deep-rooted and arose 10, 20, or 30 years ago.
I recently dealt with a manslaughter where the accused was born into poverty, sexually and physically abused, and started abusing substances when he was 13. Decades later, the accused killed someone while under the influence of alcohol. Such a person cannot be diverted out of the justice system in his late 30s — the road to criminal behaviour was set when he was a child.
So what then is to be done? Should
Gladue
and
Ipeelee
be overturned? Should s. 718.2(e) of the Criminal Code be abolished?
No, Canada cannot afford to ignore the special circumstances of aboriginal offenders, but the concept of special sentencing for aboriginal offenders must be refined.
First, it is appalling that Canadians of any background are raised in Third World conditions. The poverty, lack of housing, and lack of mental health support faced by many aboriginal communities is a shame on Canada.
Casual racism in non-aboriginal groups remains common. Raising the standard of living of all aboriginal Canadians to an equitable standard and restraining racist beliefs is a matter of basic social justice and will address — albeit over a lengthy period of time — the root causes of aboriginal over-representation in the justice system.
Secondly, aboriginal offenders need to be considered in the context of their own specific backgrounds. It is not enough merely to say "the accused is aboriginal." What is the background of the accused? What was the impact of settler-aboriginal relations for these people? The life of an Inuk and a Cree vary at least as much as the life of a Pole and a Welshman; treating them the same is absurd.
At the very least, the proper consideration of aboriginal offenders requires the preparation of careful psychosocial reports for aboriginal offenders to give a sentencing court a real sense of the individual before them. All too often, the information put before the courts falls well below the standard required.
The costs involved in changing the justice system's involvement with aboriginal people will be major. But such costs are required to make Canada fair for all its people.
James Morton practises law in Nunavut and Ontario.