Following her high-profile role at the Competition Bureau, former commissioner Melanie Aitken has rejoined Bennett Jones LLP and will head up the firm's new Washington, D.C. office.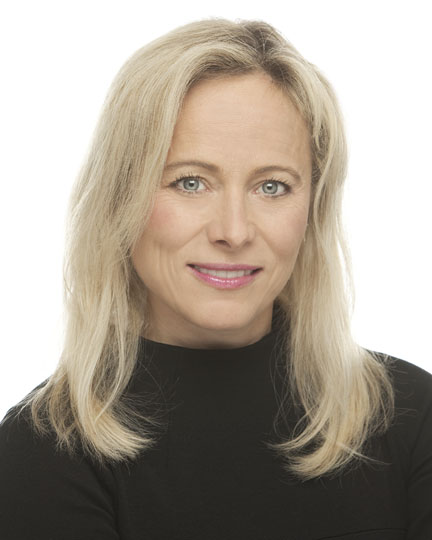 "I'm excited because I've believed for a long time there is an opportunity for a Canadian firm to be in Washington, particularly in the area of anti-trust, but even more broadly given the breaking down of geographic barriers," Aitken told Legal Feeds. "I think there's a real opportunity to have the accessibility to engage directly with the folks we work regularly with on cross-border deals. "
Aitken, who
stepped down
from the Competition Bureau last September, three years into her five-year term, was a partner at Bennett Jones when she first went to the Competition Bureau in 2005. She was appointed commissioner in 2009 and became the face of the bureau's enforcement agenda on a range of matters, many involving consumer-focused issues such as Visa/Mastercard's loyalty card program and the real estate industry's Multiple Listing Service.
Now living stateside, Aitken will manage the law firm's Washington office and serve as co-chairwoman of its antitrust and competition practice, advising Canadian and foreign clients on issues arising for those carrying on business or investing in Canada.
While she has chosen to live in Washington for personal reasons, Aitken says she hopes working from the U.S. office will also translate into a good opportunity to further the firm's cross border business and her career.
"I think it's exciting because it allows a Canadian antitrust lawyer to have an even more interesting job," says Aitken. "There's going to be a client need that I hope we can satisfy with this foundation of the Bennett Jones group. For me it does accommodate my personal circumstances, but I think it's a really exciting opportunity too and I'm thrilled."
During her time at the bureau, Aitken played a leading role fostering co-operation among enforcement authorities around the world through an active role in the International Competition Network and the Organization for Economic Co-operation and Development.
While she stepped down from her position as commissioner two years early, she says she did so feeling she had accomplished what she originally set out to do.
"When I took the job I had already been in Ottawa for four years and I thought I had very clear instructions from Parliament in terms of what they wanted me to do in leading the bureau to a place where enforcement was a big part of what we did and the discipline that comes along with that," she says.
"I felt after three-and-a-half years we had achieved a lot of what we had set out to do in terms of reinvigorating the enforcement will at the bureau, and it was time for personal reasons and time for the institution to move forward under new leadership. I hope they stay the course but also take it forward."